5 Markets Guaranteed to Kick-start an Awesome Copywriting Career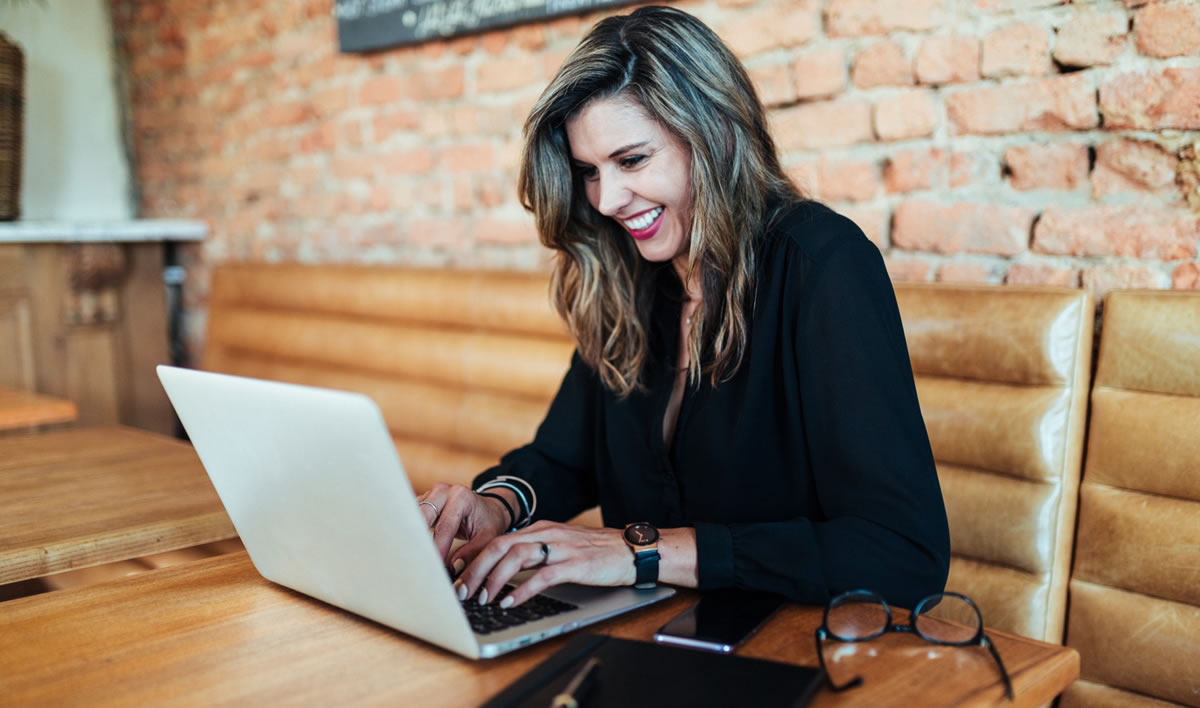 Back in the early-to-mid-20th century, if you wanted to be a copywriter, you pretty much wrote copy for newspaper or magazine ads because there was little other work available.
My, how times have changed.
In today's world, a copywriter has their choice of markets and sub-markets that need persuasive, trained writers to move prospects to a desired action, usually the purchase of a product or service.
From wine to solar technology and aerospace to infant safety … the list of markets and niches that need copywriters is almost endless.
But when it comes to direct-response, there are five tried-and-proven market niches where the most copywriters get their start …
These niches continue to grow in size and scope every year and present ample opportunities for talented and trained copywriters …
They offer copywriting opportunities that command the highest copywriting fees in the industry …
And the best part? They all offer royalties!
First up …
1. Financial Market
When I attended my first Bootcamp, AWAI Co-Founder, Paul Hollingshead, approached me as I sat in the lounge of the Delray Beach Marriott. He leaned down and in a low voice — as though he was passing along a top government secret — whispered four words that resonate with me to this day:
"The money's in financial …"
Then as quickly as he approached, he was gone. Just those four words — "The money's in financial."
It was bizarre. It was surreal. And, of course, he was spot-on right.
Why financial? Because over $18 trillion changes hands each year in the U.S. stock market alone and investors are willing to pay for sound investment advice, market research, and recommendations. Some of the bigger sub-niches in the financial market include:
Financial Newsletters and Trading Services — Usually published monthly and offer the subscriber market commentary and investment tips, and advice on which stocks, funds, and bonds to buy.
Banking, Insurance, and Mortgage Services — Depends on direct mail as part of mass market advertising campaigns to open new accounts and create brand recognition.
Financial Newsletters — Investors sign up for a newsletter tailored to their investing niche. Big financial publishers include names like Forbes, Agora Financial, Motley Fool, InvestorPlace, Stansberry & Associates, and TheStreet.
There are also stocks and bonds, options trading, precious metals, and foreign exchanges.
Financial companies need direct-response sales letters for online and print, Video Sales Letter (VSL) scripts, e-letters, email autoresponder series, and much more. Opportunities abound.
2. Health Market
The nutritional supplement market is a great choice for new copywriters. The market size of global dietary supplements was estimated at over $115 billion in 2018 and is expected to expand at a rate of 7.8% per year.
Several factors contribute to this huge market's growth. Rising health concerns along with changing lifestyles and diets has surged product demand. Also, a rise in disposable income along with growing consumer awareness regarding health issues is expected to fuel market growth for the foreseeable future.
Consumer attitude is very positive regarding dietary supplements with added health and wellness benefits. Add to that a rising geriatric population with aging Baby Boomers that brings with it increasing healthcare costs, changing lifestyles, food innovations, and medical discoveries, all of which have aided the overall market growth as well as product demand.
Health marketers need copy for sales letters for online and print, magalogs, websites, emails and autoresponder series, e-newsletters, and more.
3. Self-Improvement Market
What people perceive as their own personal shortcomings opens up a huge market for self-improvement letters, websites, newsletters, emails, landing pages, and other means of delivery. It also means big bucks for the copywriter who knows how to engage and persuade a prospect with a certain amount of tact and diplomacy.
The U.S. self-improvement market was worth $9.9 billion in 2016. It is forecast to post 5.6% average yearly gains through 2022, when the market should be worth $13.2 billion.
Copywriting opportunities include websites, direct-response sales letters, self-improvement books, and infomercials for holistic institutes, motivational speakers, apps, public seminars, personal coaching, weight loss programs, training organizations, and more.
4. Fundraising
Americans are the most charitable people on the face of the earth. In fact, according to Giving USA, an organization of professionals that supports the philanthropic sector, charitable giving by American individuals, foundations, and corporations surged to an estimated $410.02 billion in 2017.
There are approximately 1,000,000 nonprofit organizations that compete for this generosity. And fortunately for professional fundraising copywriters — the majority of them rely on well-meaning, but ill-informed, amateurs to run their campaigns.
Fundraising professionals know what works and what doesn't. And one of the things we know is that aside from personal solicitation by volunteers, direct-mail sales letters are the most efficient way of reaching donors.
5. Information Marketing
The Information Marketing is a $100+ billion industry and continues to experience rapid growth.
Information Marketing businesses revolve around the written word for their products and their marketing. They may publish courses, books, newsletters, blogs, subscription websites, and more. They'll have several marketing campaigns and product launches each year to keep income flowing in.
Info-marketers need copywriters who can understand their target audiences, how their businesses work, what their buyers need to hear, and how to close the sale. If you can motivate prospects to buy, you can be very busy, and very well-paid.
Info-marketers require a huge volume of writing, month in and month out. Some of their copy needs include direct-response sales letters for online and print, websites, landing pages, squeeze pages, e-newsletters, promotional and follow-up emails, autoresponders, social media posts, event materials, and much more.
Each campaign is multifaceted and copy-intensive, offering good copywriters an unending supply of projects to write. And because info-marketers need so many different copy projects done, there is opportunity for experienced and beginning writers.
There you have it — five markets with a constant and abundant need for trained copywriters.
There are, of course, many other highly lucrative markets you could pursue as a professional copywriter. And there are an almost unlimited number of niches within the five markets listed above. (If you need help choosing the right niche for you, check out this webinar.)
The best advice I can give you is don't try to accomplish everything at once. Pick one market to pursue and immerse yourself in it. Keep your efforts focused. Soon, you'll become a recognized expert and other opportunities will open up for you.
Do you have an interest in any of these "big five" markets? Do you have any questions about how to get started as a copywriter? Please share in the comments so we can point you in the right direction.

The AWAI Method™ for Becoming a Skilled, In-Demand Copywriter
The AWAI Method™ combines the most up-to-date strategies, insights, and teaching methods with the tried-and-true copywriting fundamentals so you can take on ANY project — not just sales letters. Learn More »

Published: October 24, 2019