B2B Writing Trends for 2019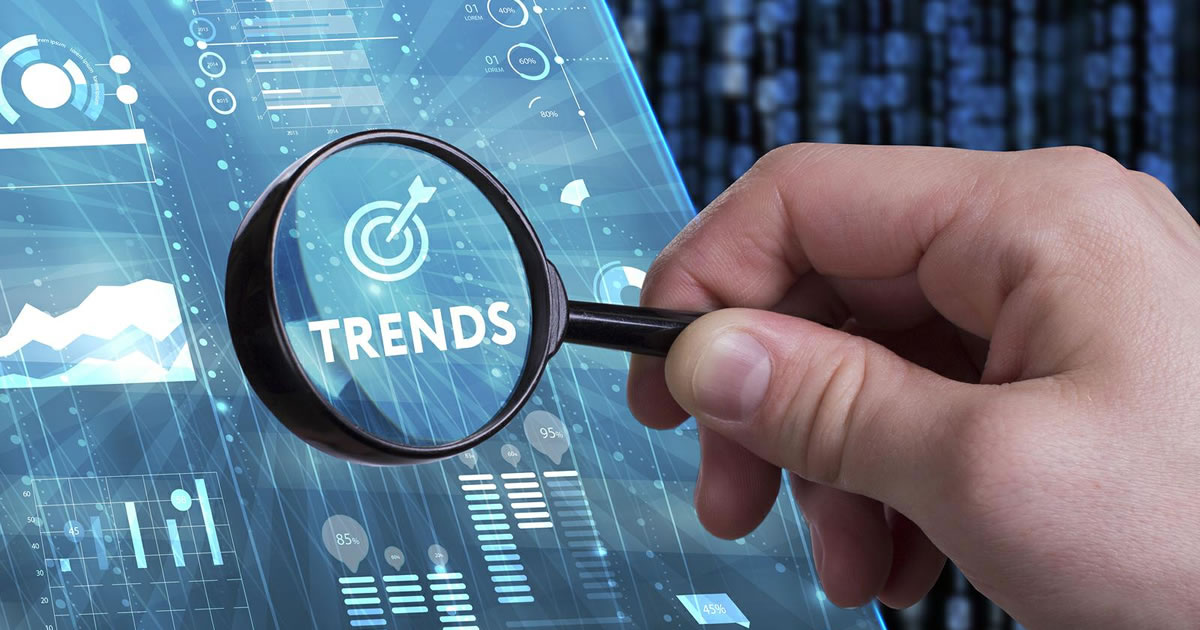 Are you aware of the freelancing platform, Upwork? In 2015, Elance-oDesk rebranded as Upwork, and now they serve over four million businesses globally. Organizations from Fortune 50 to the newest entrepreneur have writing projects posted.
They offer three million projects per year, and whether you're just starting out or are a seasoned veteran, you can find great clients by investigating new avenues. I'll explain more about the trends I've noticed in a moment.
On Upwork, you choose your own clients and projects. Once you complete your profile, they will highlight jobs that seem like a fit with your skills. You can also search the available projects and pursue those that interest you.
Since joining Upwork a year ago, I've completed over 70 writing projects for nearly 50 different clients. I specialize in articles, white papers, and long-form content for B2B clients, but there's a huge variety of needs.
If you're looking to build up your portfolio (and your confidence!), get practical writing experience, and start building your reputation, Upwork may be a good opportunity for you.
Upwork's Top 20 Growing Skills
Recently, an Upwork blog listed their "Top 20 Fastest Growing Skills for Freelancers." While many of the 20 skills are technical, three writing skills were highlighted:
Proposal Writing — business sales proposals, grants, and presentations that ask for money.
Instructional Content — due to the growth of online class offerings, businesses need great online classroom content.
Lesson Plan Writing — schoolteachers from all educational levels need help writing student lesson plans.
While these are growing skills, they are by no means the only writing skills that are in demand.
B2B Writing: Trending Skills
I specialize in the B2B market, so I look at Upwork gig postings daily. After reviewing thousands of gigs, I can confidently say if you have the three skills listed below, you'll find great projects.
Skill #1: Asking for money
Like proposal writing skills, if you can help companies secure funding, you'll have a constant stream of work.
Business plans and pitch decks — Entrepreneurs need skilled writers to professionally and creatively describe their business ideas to get bank loans or venture capital funding.
Sales proposals — Companies need help answering lengthy government proposals, creating RFP's, or writing sales proposals for new business.
Grant writing — Nonprofits and fledgling companies need talented writers to obtain government and philanthropic grants.
Skill #2: Perform Online Advertising Wizardry
Many entrepreneurs and companies don't have the time, skill, or sophistication to properly advertise their business online. The following gigs are plentiful if you can increase their visibility and sales.
SEO — Keyword savvy copywriters who can attract business will find numerous SEO copy gigs.
Social Media and PPC Ads — Businesses understand the power of Facebook and LinkedIn ads, but they don't know how to write or use them. Can you help?
Amazon — Some freelancers specialize in writing Amazon product ads exclusively. If you can describe everything from apples to zinc, Amazon entrepreneurs need you.
Skill #3: Learn Emerging Industries
Our world is seeing a birth of new industries — and they need writers to help them. Two up-and-coming industries are worth investigating.
Cannabis — Putting the politics and views on it aside, as "pot" becomes legalized throughout the U.S., companies need writers for websites, advertising, business plans, and pitch decks. This multibillion-dollar industry is growing domestically and internationally with Canada having a $7-billion industry controlled by a few large players. One of the reasons they cannot find writers is that some individuals have moral or religious imperatives that prevent them from participating in this industry. Getting your foot in the door in the Cannabis market, if you'd be interested, can help you become an industry expert at this early stage.
Artificial Intelligence (AI) — Not everyone is a techie, but you'll soon learn that AI is transforming every industry. The TV show 60 Minutes recently interviewed a Chinese billionaire who predicted that AI would replace 40% of all jobs in the coming decades. From consumer products, to agriculture, to banking and insurance, AI is more than just your Amazon Echo, Siri, or Google Assistant. Learn how AI applies to your favorite industry and start writing about it for clients and for your personal social media channels.
What Clients Are Looking For …
Discussions with clients in the last year have provided me insights about their view of freelancers. A few of the more than 50 I worked with were looking for cheap talent, but most want a trusted writer who will put them in the best light. Here are three timeless trends to serve your clients.
Do great work. People are, quite frankly, tired of unprofessional freelancers. If you're professional, do great work, stay on time and on budget, you'll get repeat business. I've parlayed one short-term client into a long term, five-figure deal by doing professional work.
Understand what clients really need. When reading a gig description, think outside of the box. Your client may not know how to accurately describe what they need. They may ask for "a technical writer" when what they need is an "online advertising expert." Don't be afraid to offer great advice that will better fit their needs — or say no if you're not a good fit.
Be a writer and a coach. I've had to coach numerous, incredibly intelligent clients how to "write to sell," not "write to inform." Although many of them got "A's" in their college writing classes, an academic paper won't sell their $100,000 service. Don't be afraid to use your knowledge and expertise to advise them.
While some of these trends may be temporary, having solid Business-to-Business writing skills, a consistent marketing approach, and delivering a great service will keep you in business year after year!

Modern B2B Copywriting
Learn everything you need to know to succeed as a B2B copywriter from marketing your services to writing copy and everything in between. Learn More »

Published: March 21, 2019