Specialization Pays Off in Copywriting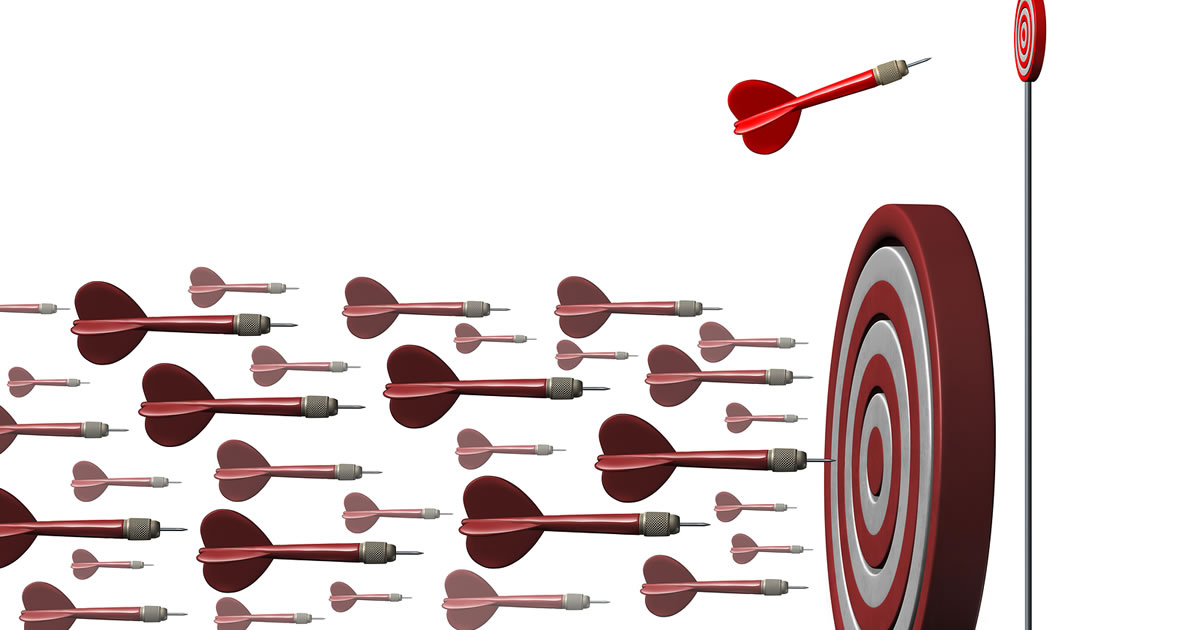 I was so excited getting the email: "You have a new message on LinkedIn."
I had been headhunted for the first time in my life!
… And it was by a global, internationally known pet food company.
Which, as a veterinarian-turned-copywriter, was very exciting.
The salary was more than I had even thought to ask for … the benefits were beyond impressive … the job included national and international travel … and they treated me very respectfully, going out of their way to make sure all of our phone calls were on my schedule rather than theirs …
And this all happened because I chose to become a specialist — rather than a generalist — copywriter.
The Benefits of Being a Specialist
It's really flattering to have a big company "discover" you as a writer.
Not to mention, it's great to have a potential client pursue you, rather than vice versa.
Now, in this case, I ended up not working for the client. It turns out they needed a scientific journal writer more than they needed a copywriter. Plus, it was a full-time job that would have required a move to another state …
But nevertheless, they kept me on their list for potential future projects. In my opinion, that's definitely still a win, as it leaves open a whole world of possibilities.
Plus, this experience really showed me the value of being a specialist — in my case, using my education and experience as a veterinarian to specialize in pet and veterinary copywriting.
Specialization makes your life easier as a writer. Here's how …
1. It's easier to be found by clients
Even though I ended up not working with that particular client, I have gotten most of my other clients because they also found me online.
It's a great morale booster to have clients come to you …
It also means you don't have to spend as much time on marketing — which is great, because then there's more time to write and earn paychecks.
2. You'll get better treatment
If a potential client is reaching out to you — rather than you contacting them and asking for work — you're in a better position to negotiate terms like payments and deadlines.
But, perhaps even more importantly, you tend to get treated professionally and respectfully.
In general, clients who are looking for a specialty writer in their industry aren't looking for "content mill" quality …
They aren't coming to you expecting you to write an article for $10 — and get it to them by tomorrow …
Rather, they want good quality work. And they understand that good results require time and expertise.
Their expectations tend to be reasonable and realistic.
3. You'll likely be paid better
As I mentioned, I was surprised when the proposed salary for this company was more than I would have thought to ask for.
But in retrospect, it makes sense … because, as with all industries, a specialist is the go-to person for a project with very specific needs.
So it reminded me of the value we can bring as copywriters with a specialty niche.
Think about it in terms of what you would expect in other industries …
After all, specialty surgeons typically earn high salaries, even when compared to family doctors. And if you ever need knee surgery, you're going to search for an "orthopedic surgeon" rather than just searching for a "surgeon" …
This pattern holds true for many industries — as a general rule, specialization pays off.
Specialization makes your path a lot easier. You're a lot more likely to have highly-qualified prospects coming to you, and to receive better pay for your time …
So then, how do you specialize?
How to Choose a Copywriting Niche
When I say to specialize, what I really mean is that you should choose a niche as a copywriter.
Ideally, your niche should be an industry where you already have experience and training.
It might be formal training, like college education and on-the-job experience. This may be true for fields like IT, health and medicine, teachers, chefs, and other vocations.
Or, it might come from "informal" (but still very important) training and life experience. This could be true for travel enthusiasts, stay-at-home moms, video gamers, motorcyclists, self-improvement fanatics, and other fields that combine knowledge and passion with real life, practical experience.
Whatever you choose, you can't go wrong with something you're already familiar with …
Your knowledge means you'll spend less time having to research for your projects, and you'll have an easier time speaking the language and presenting yourself as a specialist.
Of course, you'll want to make sure your chosen specialty has a market for writers … and AWAI has a lot of resources to help you with that. (Check out these Inside AWAI free training webinars: The #1 Easiest Way to Choose a Copywriting Niche and Start Attracting Well-Paying Clients and How to Choose a Profitable Niche to Attract Copywriting Clients.)
Also, try to think of any online or written materials you received in your chosen field …
If you can immediately think of a lot of examples of sales letters or brochures, emails, and in-person events like trade shows, then there's a good chance you'll be able to find marketers who need your expertise.
And with a chosen niche, you can help marketers find you more easily, too …
LinkedIn — One of the Easiest Ways to Get Found
I believe it's crucial for copywriters to have a website … but, I also feel that LinkedIn provides a lot more results for less time investment.
I think the reason might be that it's easier for potential clients to search for you on LinkedIn.
After all, while your website is a great tool that presents you as a professional … it can be challenging to rank at the top of Google's search results, especially when you're first starting out.
On the other hand, LinkedIn has a smaller pool for your clients to search — rather than all of the World Wide Web, it's just the pool of professionals who took the time to complete a profile.
For many copywriting niches, there's a good chance you'll show up on the first page of LinkedIn search results.
You'll want to complete your whole profile if you haven't already, of course …
But, if just want to do the basics to get started, complete these three sections. They're simple enough that you can get your profile set up today!
Your Title: this is what goes under your name, basically "[Niche] Copywriter." Write it just like that, and you'll be immediately searchable by potential clients.

Be sure to put some thought into a longer description, too — for example, "Pharmaceutical Copywriter, as a practicing pharmacist, I can speak to your audience."

But don't let this slow you down — in the meantime, you can go ahead and start with just a two-word title, "[Niche] Copywriter."

Current Website: In your profile, you'll definitely want to include links to your website if you have one, where a client can find out more about you.

Basic Information: Include a basic description of your services, as well as your work and education history.

You can fine-tune the details later. But for now, go ahead and just include them in list form, so you can get up and running today!

The sooner you have a profile up — even a basic one — the sooner clients can begin finding you.
For more information about completing your LinkedIn Profile, check out these resources:
Keep an Open Mind
I'm definitely an advocate of choosing a copywriting niche to specialize in …
But, at the same time, it's important to remember you don't have to limit the projects you accept to just your niche.
If you come across a client in another industry that's willing to pay you, and it's a topic you enjoy … I say go for it! I've done that plenty of times myself.
A niche will make your life easier — but it doesn't have to limit you.
So, go for a specialization wholeheartedly … but stay open to other possibilities, too.
In that way, a niche actually gives you more options … and really helps you to carve out your own path as a copywriter.
Do you have any questions on finding your niche? Share with us in the comments below.
Editorial Note: For ongoing insights into the B2B market and current trends, and details and roadmaps about breaking in, getting the skills, and landing clients, check out B2B Writing Success …
You'll have access to everything you need to start making money as a B2B copywriter, and a community of writers and experts to help you every step of the way.
>> Go here now to get started.

B2B Writers International: World-Class Training and Support for a Well-Paid Writing Career in B2B
The business-to-business industry is desperate for trained, professional writers. Learn to write solid B2B copy, land more clients, and be constantly in demand. For beginning and advanced writers. Learn More »

Published: February 1, 2019