So, What Exactly Is Business-to-Business Copywriting?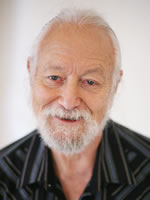 Will Newman
I'm calling this week's essays of The Writer's Life Business-to-Business week. I'm doing that after interviewing our special guest this week, master B2B copywriter Steve Slaunwhite.
In the interview, Steve spoke a lot about B2B and the opportunities it offers to both new and veteran copywriters.
Tomorrow we'll hear directly from Steve, but for today's issue, I want to give you a little more info on exactly what B2B is and why it has great potential for writers like you seeking the writer's life.
An eagle's view of Business-to-Business copywriting
Since you're here with us in The Writer's Life, you know about direct marketing copywriting. Most people think about copywriting selling products and services to consumers like you and me. And much of it does. This is called Business-to-Consumer copywriting.
But B2B has an important difference. It doesn't sell to consumers. If you're a B2B copywriter, you write sales and marketing materials for a business to sell its products or services to other businesses.
As I write this, I'm using a combination iPad keyboard/case. I bought it from NT, the "manufacturer." NT emailed me a sales promotion. So, all its advertising and marketing materials are geared toward convincing people like me to buy.
Think about the parts that go into these keyboard/cases. Hard plastic for cases. Integrated circuits for keyboards. Solder and soldering equipment for circuits. Aluminum for swivel brackets. Clear plastic for screen protectors. Retail packaging and printing. And on and on.
Every step along the manufacturing chain, one business to had to sell products to another business. This is B2B!
And in making those sales, they use an astonishing range of marketing communications … web pages, brochures, emails, DM letters, and much more.
A huge variety of marketing materials fuel the B2B industry. And much of the sales materials are short form! (That's why I wish I'd known about B2B when I started out.)
And it's an enormous industry. According to the Business Marketing Association, B2B companies spend more than $85 billion annually on marketing … in the U.S. alone.
Who does all this B2B writing?
If you're getting into B2B copywriting, you might work with three types of companies.
The first type sell products … including software, industrial components, computer hardware, office furniture, forklift trucks, packaging supplies … and more.
Then, millions of B2B companies provide services to other businesses: law firms, consulting firms, trainers, seminar companies, office cleaners, accountants, business advisers, just to name a few.
Finally, some B2B companies cater to both consumers and businesses. Hotels, for example, sell accommodations to vacationers as well as meeting rooms and conference facilities to businesses. Real estate companies, insurance firms, and even golf resorts fall into this category.
You can see why this really wide array of products, types of companies, and types of marketing materials would have appealed to me twenty years ago when I was taking my first baby steps into copywriting.
From where I stand now, this niche looks pretty darn appealing.
Come on back tomorrow when Steve reveals his #1 Secret for B2B success. Until then, let me know in the comments below what you think of the B2B niche and the opportunities it might hold for you.

Modern B2B Copywriting
Learn everything you need to know to succeed as a B2B copywriter from marketing your services to writing copy and everything in between. Learn More »

Published: March 9, 2016