How Do I … ?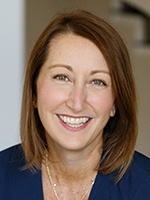 Wouldn't it be nice to have someone at the ready whenever you have a question about your freelance writing business or making a living as a writer?
Challenge accepted!
Rebecca Matter here … taking over The Writer's Life this week with the hopes of answering whatever questions you face at this point in your journey.
To kick things off I'm going to tackle the five questions I hear the most from people who have just discovered AWAI and are excited about all the opportunities the writer's life has to offer …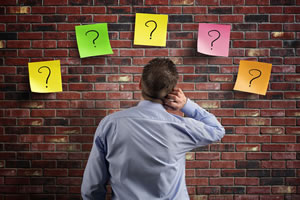 How do I get started?
How do I know which programs to take?
How do I get experience and create samples when I'm just starting out?
How do I find clients?
And once I find them, how do I set and negotiate fees?
Granted there are others … some of which need an entire week dedicated to giving the answers in great detail (which I will!).
But these are the ones I consider potential roadblocks for many writers. So I'm going to start there. And along the way I'm going to invite you to ask me any other questions that may be holding you back from moving forward. I'll even hook you up with the resources and people who can help you after this week is over.
Ready to get started?
Good! Because that's the first question …
And the answer is simple: You need to choose a path.
When I say choose a path, I'm talking about choosing a writing area you're excited about, are willing to learn, and will enjoy getting paid to write the assignments. (If you're unfamiliar with all the ways to make a living as a writer, you can access a quick slideshow here. There are a lot!)
Now, if you've been with AWAI for a while or have talked to me before, you know I typically recommend everyone start with direct-response copywriting. And for good reason …
It gives you the most variety in the long term. No matter where you end up with your writing career, having a successful foundation in persuasive writing (which is what copywriting is) will make you more successful.
The income potential isn't limited. If you have more aggressive financial goals, this is definitely the best place to start.
The demand is always high and always will be. The need for good copy isn't impacted by the economy or new technology (at least not negatively … these things do make the demand increase year after year).
Copywriting gives you incredible flexibility. You can work part-me, full-time, in your spare time … it really knows no boundaries.
But there are other options, too …
Again, they all spin off from copywriting, but choosing one path is the first step in moving closer toward your goal of living the writer's life.
Let's take a look at a few paths that are fairly easy to get started in and will have a huge demand in 2015 …
#1: E-newsletters
E-newsletters provide an inexpensive way for a company to develop a relationship with prospects, and position itself as an industry expert.
Ideal writer: Enjoys researching and learning about new things.
Fees: $900 to $2,000 per issue
Length: Typically between 1,200 to 1,500 words
#2: Case Studies
Case studies are short "before-and-after" stories that describe how a company solved a challenge with a product or service.
Ideal writer: Storytellers.
Fees: $1,250 to $2,000
Length: 800 to 1,200 words
#3: Online Content
Businesses use online content to educate their customers and prospects with stories, metaphors and simple advice in the form of new articles, blog posts, emails, and so on.
Ideal writer: Strong interest in a particular area or topic.
Fees: $100 to $500 per piece (plus much more if you also develop the content marketing plan)
#4: Social Media
From crafting Facebook posts and tweets to writing engaging LinkedIn articles and replying to comments, social media gives writers a lot of variety.
Ideal writer: Enjoys engaging with readers.
Fees: Typically up to $2,000 per month (depending on your involvement)
#5: Emails
The budget for consumer email marketing will be up to $1.1 billion by 2016, adding up to one incredible opportunity to make money as an expert email copywriter.
Ideal writer: An idea machine.
Fees: $100 to $1,000 per email
Length: 500 to 2,000 words
So there you have it … five paths you can choose from to get started rather quickly.
But there are plenty of others, too … the AWAI website is full of opportunities to make a living as a writer.
The key is to make a choice, get the skills you need to do the work, and get started working for clients. (Don't worry, that's one of the questions I'm answering later this week!)
And remember, you can ALWAYS change your mind, add another path to your business, or change direction entirely.
A great deal of your success relies on your ability to make decisions.
You'll be better off making decisions quickly, even if some of those decisions wind up being "wrong." It means you're at least moving forward, and you're giving yourself a chance to learn in the real world, rather than sitting on the sidelines wondering, "What if … ?"
So today, I want you to choose a path! Whether it's your first path, your second path, or even if you're simply confirming that the path you've already chosen is in fact the path you want to pursue, I want you to confirm that it's your "final answer." (For now!)
If you want to share it with me, have questions, or want me to help you narrow it down, post a comment here.
Then join me tomorrow so I can help you create a roadmap that will ensure you don't get distracted or waste any time and money on "bright shiny objects."

The AWAI Method™ for Becoming a Skilled, In-Demand Copywriter
The AWAI Method™ combines the most up-to-date strategies, insights, and teaching methods with the tried-and-true copywriting fundamentals so you can take on ANY project — not just sales letters. Learn More »

Published: September 15, 2014