Michael Masterson:
The Pen Name that Started It All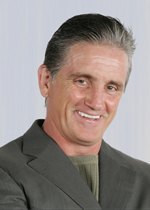 MICHAEL MASTERSON – For years Mark Ford wrote under the pen name Michael Masterson, which he retired a few years ago.
Along with publishing more than a dozen books under the name Michael, several which became Wall Street Journal, Amazon.com or New York Times bestsellers, Mark consults for newsletter publishing giant Agora, Inc., is one of the founders of AWAI, and was the inspiration behind AWAI's Accelerated Program for Six-Figure Copywriting and more.
But there was more to the Michael Masterson brand than just his writing and business skills.
Michael also had a knack for taking just about anyone with a burning desire to upgrade his (or her) lifestyle – no matter what his background or education – and transforming him into a top-notch copywriter:
He's the one responsible for transforming Paul Hollingshead from a 35-year-old minimum-wage grocery store stock boy into a copywriter earning upward of $300,000 a year … and Don Mahoney from a woodworker to a $300,000-a-year copywriter living in Miami Beach …
He's mentored other copywriters who have gone on to generate hundreds of millions of dollars in sales each year through their copy …
He's shown people in their 50s and 60s – people preparing for retirement – how to successfully change careers and become well-paid freelance copywriters …
He's taken young people fresh out of college – with no "life experience" at all – and turned them into top-notch copywriters and newsletter journalists …
He's taught housewives, bartenders, and laborers to excel …
He's even helped "professionals" – doctors and college professors – leave successful careers to enjoy the big money and stress-free lifestyle copywriting offers …
To learn more about the man behind the Michael Masterson name, check out our bio for Mark Ford.