The "GOMP" Framework for Choosing the Best Writing Opportunity for You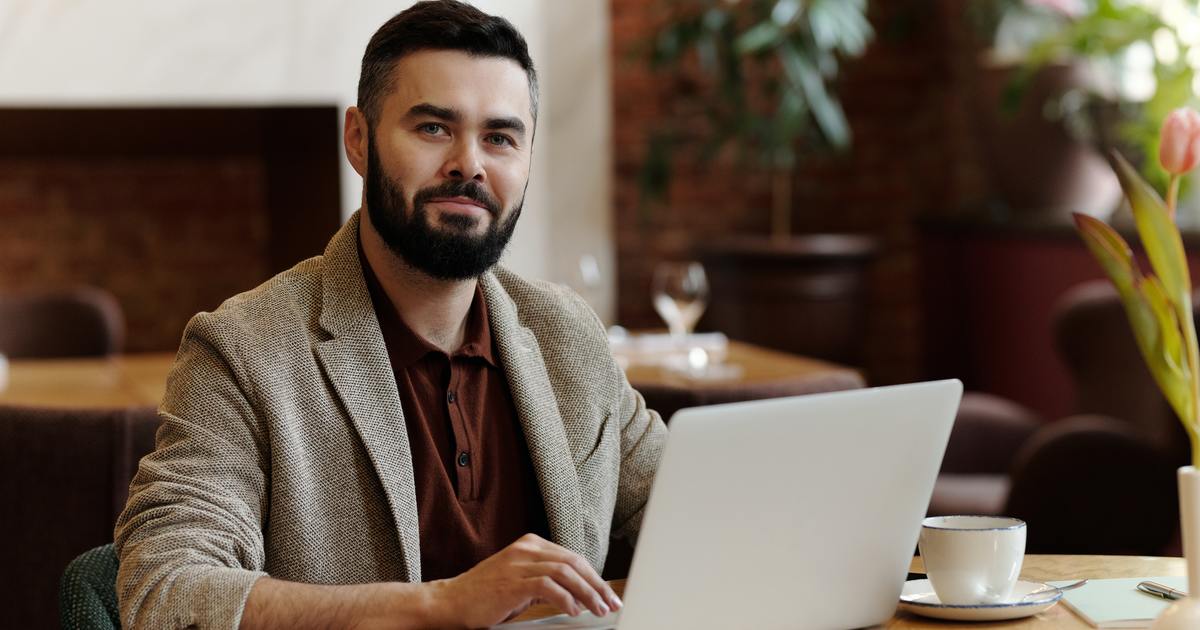 One common question most writers new to the world of high-paid writing have is this:
"With so many opportunities, how on earth do I decide on the right one for me?!"
After all, there's a wide range of projects to choose from:
persuasive sales letters
engaging emails
attention-grabbing social media posts
compelling case studies
informative white papers
and many others …
But with limited time and resources, it's not possible to pursue every single opportunity. No matter how great it may be.
That's why today I want to give you a simple, actionable framework to help you take any writing opportunity and quickly decide if it'd be right for you.
I call it the "GOMP" framework. Each letter stands for one of the four "dimensions" through which you can evaluate a writing opportunity.
Dimension #1 — GOAL ALIGNMENT
The first thing you need to consider is whether or not a writing opportunity aligns with your goals.
You've got to ask:
"Will learning this skill provide me with the lifestyle/writer's life I want?"
This is critical. Because the last thing you want is to spend months mastering a skill, only to find out it's not going to give you the lifestyle you wanted.
For example …
Do you want to work full-time or part-time?
Do you want to be competitive and have the pressure to perform at a high level with each project?
This is important to know.
Some writing opportunities require more hours per week than others.
And some have a lot more pressure to perform and produce sales on demand.
Take, for example, writing sales letters. It takes a lot more time per week to work on one, because it demands a lot of research up front.
Then, you've also got the pressure to perform and beat the current sales letter in terms of sales generated.
Some writers thrive in this kind of competitive environment and love it.
Others not so much.
Then there are other skills, like SEO copywriting, that require far less time per project.
That's because with SEO copywriting, you're mainly writing blog posts and articles designed to rank high in the search engines.
You're writing for those "micro moments" where people have a question in their mind, and your article or post simply answers it in the best way possible.
So there's not much research up front and it's low pressure because there's no need to produce sales right away.
Which means it's a much "calmer" pace, where you can maintain a very part-time schedule and choose to scale things up if you decide you want to work (and earn) more.
Dimension #2 — OPPORTUNITY COST
The next thing you should consider with any writing opportunity is its opportunity cost, especially as it relates to your time.
Time is your most precious asset. You can never get it back.
So you'll want to ask:
"How long will it take me to get good enough at this skill to feel confident enough to land my first paying client?"
Some skills have much steeper learning curves than others.
For example, learning how to write a winning white paper or a blockbuster sales letter is going to take far more time than learning to write short Pay-Per-Click (PPC) ads that are under 40 words.
The other thing to consider is do you already have some experience writing the kind of project you want to learn and master?
For example, with SEO copywriting you're simply educating people via articles and blog posts.
And chances are pretty good you've written a blog post or article before — maybe for your current line of work, for friends/family, or even for clients if you're already a working writer.
Plus, it's the kind of writing that has plenty of proven formulas and frameworks you can follow, so there's no need to reinvent the wheel.
This is why you can go from where you are now to "client-ready" as an SEO copywriter in just a few weeks.
Dimension #3 — MONEY (and Clients!)
Next thing you should consider is the income (and client-getting) potential of the writing opportunity you're interested in.
In some ways, this goes back to your goal.
Do you want a six-figure income?
Or would you rather have a spare-time income, of say $3,000-$5,000 per month?
It's good to be clear on what you want, because some skills pay more than others.
Going back to sales letters … they're among the highest-paying projects out there. Many writers make six-figures and some even seven-figures writing them.
But they have a steeper learning curve and come with the pressure to perform and generate sales immediately.
So there's a trade-off.
The other thing you'll want to ask is:
Will learning this skill make finding clients easier?
You want to make sure the skill not only pays well, but is in high demand.
Because the more in-demand a skill, the easier time you'll have finding and landing clients.
With SEO copywriting, for example, AI writing tools like ChatGPT are making great HUMAN writers more valuable.
That's because since everyone can create content now, a lot of it is "similar" or feels somewhat generic. So it's not as valuable for readers, especially during their "I want to know, I want to go, I want to buy, I want to do" micro moments.
It's why Forbes recently ran an expose, describing how clients who hire writers are now specifically saying they do NOT want AI …
As a response (to generic AI content), clients on Upwork have started including disclaimers from the get-go. One job post begins with, "If you use AI for this job, you will not get paid."
Another reads: "I do not want ChatGPT or AI spun content. I will validate and make sure, so anyone who wants to use AI, please do not even apply."
Like I said …
With the tsunami of AI-generated content coming our way, the only way these companies can differentiate themselves is by hiring human writers who can bring life to their content, and make it stand out.
Because of that, there's also a high income potential with SEO copywriting.
Dimension #4 — PASSION
Last but not least, you should consider whether you are even passionate about the writing opportunity you're considering.
For example, could you care less about stocks, bonds, and the greater financial markets …
… but you find yourself thinking of becoming a sales letter copywriter for the financial niche, simply because it's the highest-paying place to be?
If so, you'll quickly find the work becomes drudgery and not worth the promise of a great income.
Just because a project pays amazingly well, doesn't mean you should pursue it …
That's why it's so important to ask yourself:
"Will I find this fun and rewarding? Will I look forward to every project and enjoy the work?"
With SEO copywriting, the beauty is you can find clients in every market imaginable.
So if you love writing about self-improvement, you can go out and help clients in that space.
If you love writing about health and fitness … you can help clients there.
If you love music production, gardening, playing the guitar, networking with others, or anything else — you can find clients to write for.
Which means …
You'll always be writing about the things you love to learn about, talk about, and think about.
Or maybe you just like variety …
SEO copywriting can give you that too, since there are so many different clients (in different markets) to choose from!
To Sum Up …
Before you spend your time and energy on any given writing opportunity …
Remember to consider its four dimensions, to determine whether or not you should pursue it:
Goal Alignment — does it align to what you want for your lifestyle?
Opportunity Cost — how long will it take for you to become client-ready?
Money (and Clients) — what's the earning potential and how easily will you be able to find and land clients?
Passion — is this something you're interested in and will it be fun and rewarding for you?
You can also use this framework to help you get "unstuck" if you've simply been overwhelmed by the sheer number of opportunities you can pursue.

The AWAI Method™ for Becoming a Skilled, In-Demand Copywriter
The AWAI Method™ combines the most up-to-date strategies, insights, and teaching methods with the tried-and-true copywriting fundamentals so you can take on ANY project — not just sales letters. Learn More »

Published: May 19, 2023