New Freelance Writer Creates Career Success in Just 4 Months …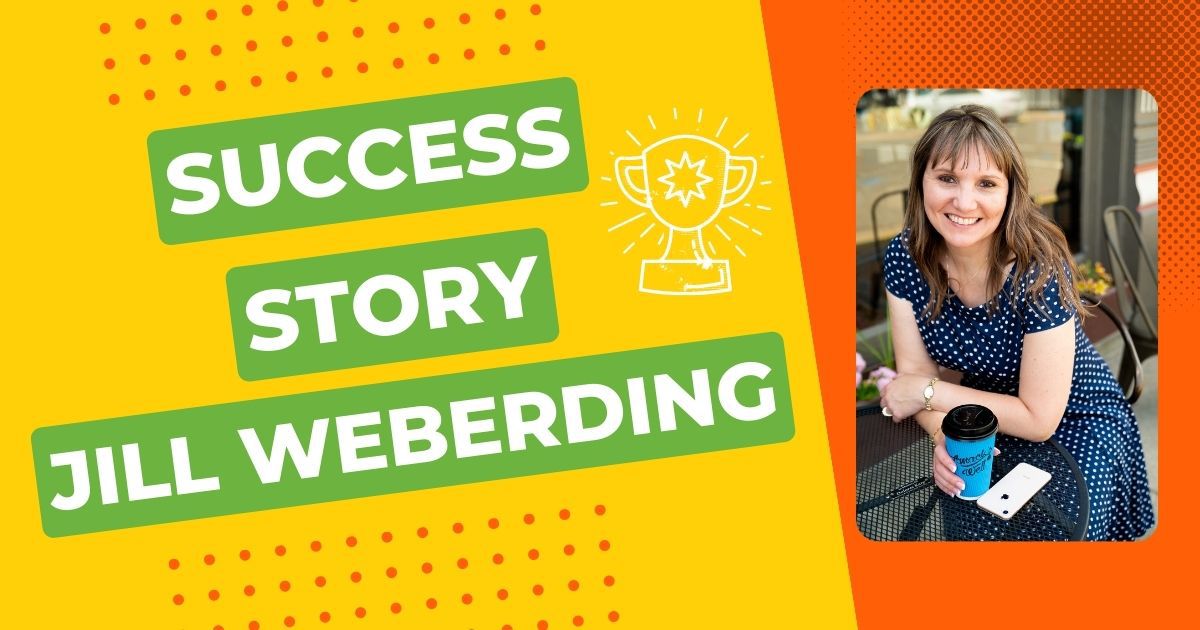 Sometimes a refusal to "wait for the perfect moment" can take you far when you're just starting to figure out a path to freelance writing career success.
You may find it pays to just grab the reins and go!
That's been the case for Jill Weberding, who posted the following message on an AWAI insiders Facebook group:
"Only sharing to demonstrate what's possible.
📅 My first purchase with AWAI was the Barefoot Writer membership and The AWAI Method™ on August 23, 2022.
Almost four months ago to the day …
I've discovered the more I learn about copywriting, the more I want to learn about copywriting.
So, if you've ever felt like you're just not getting the traction you want, consider this:
➡️ I have ONE client. ONE client who has nothing to do with the healthcare industry that I have 25 years of experience in as a cancer nurse.
➡️ Work with this client (an entrepreneur) started with writing one email.
➡️ I didn't even know what AWAI was until I started researching copywriting.
➡️ I DID know I wanted to learn what the heck I was doing and how to get better.
➡️ I'm a nurse and knew nothing about professional copywriting. 🤦‍♀️ (But I was eager to learn … )"
We followed up with Jill to ask how she landed her first client — the only one she's needed so far. She told us …
"I knew I could solve a specific gap in healthcare, working in my zone of genius as a nurse consultant. Yet, I had zero idea how to market myself. So I joined a well-known entrepreneur's business and marketing program. Inside, I began to learn about the psychology behind sales and using persuasive language.
"The entrepreneur mentioned he needed some help with emails because of his business growth. He posted a contest to write an email for him … and I won!"
That one win kicked off a tremendous, persistent momentum for Jill, and she'd like other new writers to know:
"You could be just ONE client away, friends. You don't need 50 clients. Or even 20 … or even 10 when you're starting. It only takes ONE client to expand your portfolio, increase your confidence, and get a little traction.
"At the end of December (just four months in), I paid off my Infinity → Circle of Success (COS) membership IN FULL with the money I've earned from writing for my ONE and ONLY client. I'm beyond grateful I found the AWAI community!"
If you're ready to create a fast path to freelance success, consider joining the Barefoot Writer Club membership and begin learning the foundations of copywriting that works via The AWAI Method™ for Becoming a Skilled, In-Demand Copywriter.

The AWAI Method™ for Becoming a Skilled, In-Demand Copywriter
The AWAI Method™ combines the most up-to-date strategies, insights, and teaching methods with the tried-and-true copywriting fundamentals so you can take on ANY project — not just sales letters. Learn More »

Published: February 19, 2023