Don't Let This Four-Letter Word Stand in Your Way of Living The Writer's Life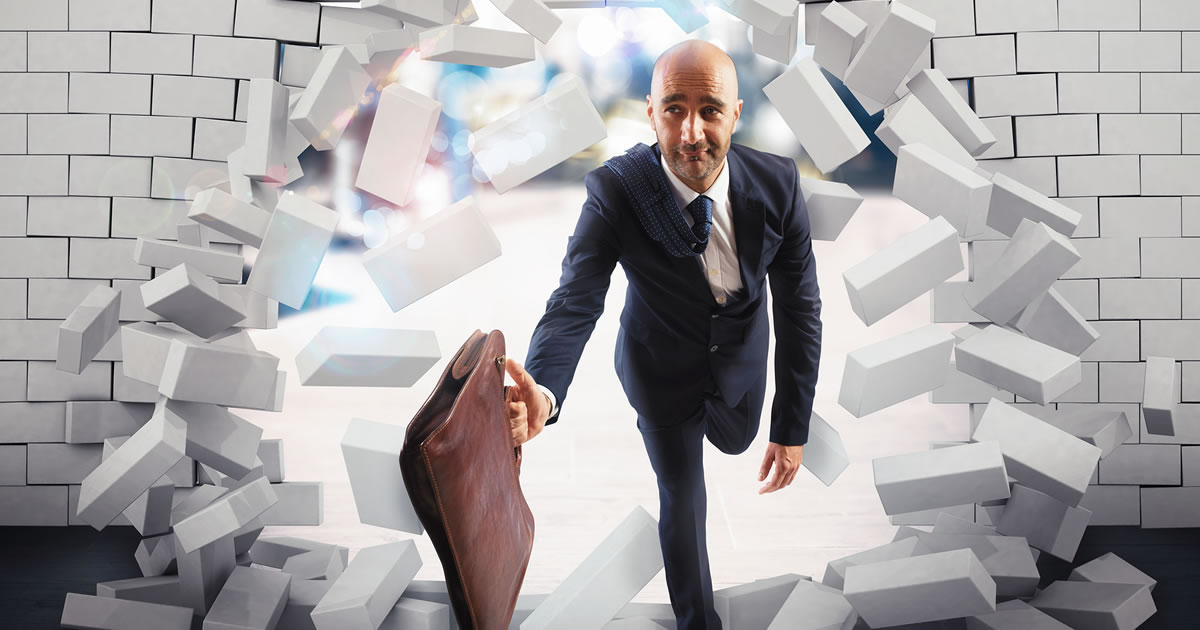 There's a simple four-letter word that is often the obstacle standing between where you are now, and where you'd like to be in your journey to becoming a well-paid writer.
What is it?
FEAR.
I've seen it time and time again in the copywriters I meet.
They've been studying copywriting for months — possibly even years. And still, they haven't done anything to hang their shingle as a professional copywriter.
And the reason — whether they are aware of it or not — is fear.
I know and recognize it so easily, because I've been there.
I got the copywriting bug after reading one of AWAI's sales letters.
So I bought The Accelerated Program for Six-Figure Copywriting.
I went through it, did the exercises, copied letters by hand, and so on.
And then …
Nothing happened.
Days … weeks … and even months passed.
Still nothing.
Before I knew it, six years had passed before I realized I was still no further along than when I started this whole copywriting thing.
Why?
That one four-letter word: Fear.
I kept putting off taking action.
Oh, I had great excuses like, "I'm just too busy right now." Or, "I don't think I'm ready. I should probably take another course. Maybe The Masters Program."
And my all-time favorite, "I'll start on Monday."
In reality, I was afraid. I wondered what would happen if I wasn't good enough. Or what if I took action and embarrassed myself? Or what if I put my all into this and it flopped?
All these fears were going on in my head and preventing me from living the life I wanted.
Fortunately, I stumbled onto a simple "secret" that helped me go from a six-year veteran copywriting student to a successful, professional copywriter.
I'll tell you what it is in a sec, first I just want to bring up another important point.
Everything You Want Is on the Other Side of Fear
I truly believe that whatever you want to achieve in life, is on the other side of fear.
The problem is, most of us never find that out because we get stuck.
Sometimes in "analysis paralysis." Or other times we distract ourselves.
Or, we simply settle for a life that's just kind of "meh," instead of going for a life that excites and thrills us and fills us with passion each and every day.
The reason, of course, is fear.
So not only is fear affecting your copywriting career, it's affecting every area of your life, including your health and relationships.
Maybe there's someone you need to confront and have a serious conversation with, but you haven't out of fear. So you just "put up" with feelings of resentment and frustration.
Or maybe you need to make a big commitment to your health, but you haven't yet because you've tried a zillion diets and you're afraid of getting your hopes up and being disappointed again.
These are just off-the-cuff examples, but you get the idea.
Fear is something everyone has to deal with.
It's just a matter of how you choose to deal with it.
Which leads me to the very simple "secret" that has brought me success in many areas of my life:
Follow Your Fear
You simply follow your fear.
See, fear can be the thing that imprisons you to a life that's way below what your true potential is.
Or, it can be a counselor. One that tells you what steps you need to take next, in order to get what you want.
So following your fear is just that …
It means you figure out what terrifies you, and you move towards it.
In short, you do the thing you're scared of.
So let's look at it in terms of living the writer's life …
Terrified of emailing a prospective client?
Then that's the fear you need to follow. Open up Gmail, Outlook, or whatever you use, write up an email, and hit "Send."
Need to raise your prices?
Then you follow THAT fear. Let your clients know you'll be raising your rates.
Need to create your website and let the world know you're a copywriter?
So be it, follow your fear!
For me, it meant putting on a suit and tie and driving over to AWAI's offices in Delray Beach and letting them know I wanted to work with them. I didn't get the job right away, but taking that one action eventually did lead me to a job there and got my career off the ground.
So as you can see, following your fear is simple. (Not easy, but doable.)
You figure out what next steps you need to take to achieve your goal. Then take the one action step that scares you the most. Because typically, that's the one that will pay the most dividends. (And remember, AWAI has resources to guide and help you with whatever action you need to take.)
Try and do something you're afraid of every day.
That means you'll have to get out of your comfort zone. And yes, it means it will feel uncomfortable.
Know that's okay. And you will survive it. It just means you're growing.
And, it means you're finally on the path to no longer letting fear be your jailor.
Instead, you're finally making progress on the things that really matter to you.
And when it comes to copywriting, it means you'll be making your dreams of living the writer's life a reality.
What holds you back? What fear do you need to address? Let us know in the comments so we can help.

The AWAI Method™ for Becoming a Skilled, In-Demand Copywriter
The AWAI Method™ combines the most up-to-date strategies, insights, and teaching methods with the tried-and-true copywriting fundamentals so you can take on ANY project — not just sales letters. Learn More »

Published: January 6, 2022