Writing Newsletters Can Bring Easy, Fun, Recurring Revenue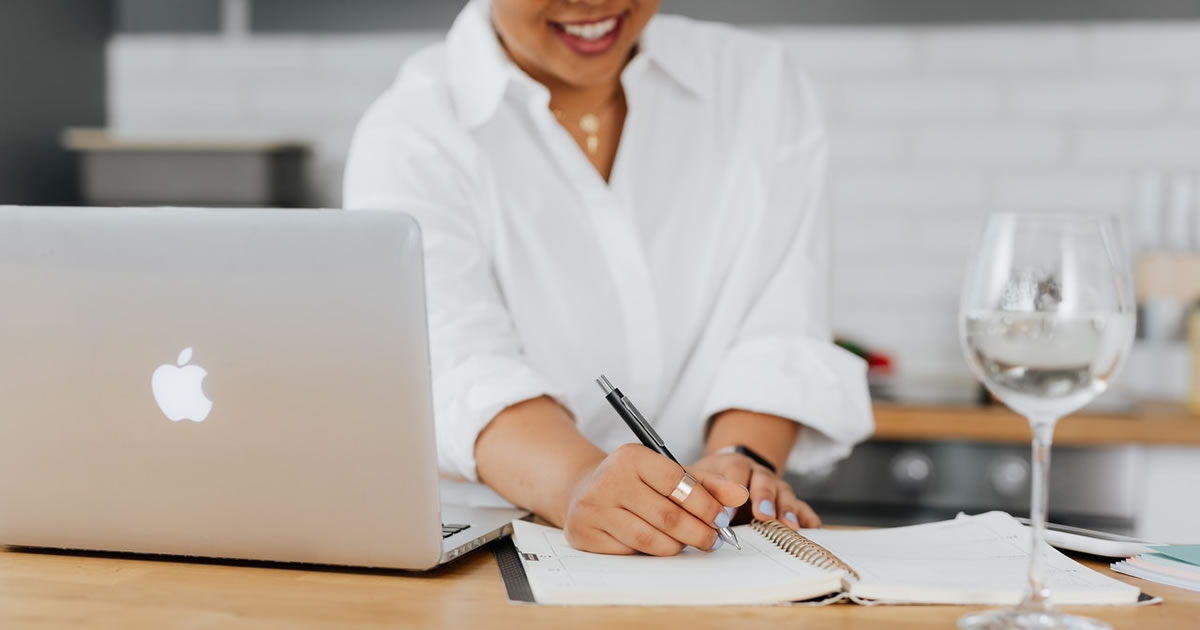 "People often say that motivation doesn't last. Well, neither does bathing. That's why we recommend it daily." — Zig Ziglar
This daily bathing is part of the reason that the U.S. personal care market is expected to have revenues of $39,665,000 in 2021. One thing that drives this nearly $40 million revenue is that these products are used daily and need to be re-purchased repeatedly.
Think about the personal care products in your own bathroom that you use daily. Toothpaste, deodorant, soap, shampoo, conditioner, and so on …
None of these items are one-time purchases.
And most people develop brand loyalty to these items, buying the same brands they like over and over again.
Just like personal care items that are purchased repeatedly on a regular basis, businesses need to stay in touch with prospects, clients, customers, and patients on a regular, repeated basis, too.
And, according to Omnisend, 83% of them keep in touch with email newsletters.
To give that 83% some perspective, consider that there were 213.65 million companies worldwide in 2020. If 83% of them are sending email newsletters, that means there are 177.34 million companies doing so.
That's a lot of newsletters!
And it's a lot of opportunity for writers, because all those newsletters need copy and content. And they need it issue … after issue … after issue. Rinse and repeat.
Recurring Revenue for Newsletter Writers
Some businesses send daily email newsletters. Some send weekly. Some monthly. And there are countless other frequencies in between.
But regardless of the exact frequency, newsletters are ongoing marketing initiatives for these companies. They aren't one-and-done projects.
And like consumer loyalty for personal care brands, marketer loyalty for good newsletter writers is high. Once they find a writer who can deliver copy and content that's consistent with their company voice and who is familiar with their audience, they'll keep buying from that same writer again and again.
This recurring revenue brings stability to the cash flow supporting our writer's life. It's money we can count on coming in on a regular basis.
Recurring revenue also eases some of the urgency of continual self-promotion. That's not to say that a writer with recurring newsletter revenue should stop marketing themselves. But knowing that money will be coming in reduces some of the pressure of getting new clients all the time.
And that makes it easier to enjoy the freedom of the writer's life.
Easy Revenue for Newsletter Writers
Generally, email newsletters are quick and easy to write. Often, they're just 100-200 words. Not many are more than 1,000 words max. So it doesn't usually take very long to write each one.
In addition to the relatively short copy, the ongoing relationship with the client also makes newsletters easy revenue projects. Here's why …
It's normal to have an initial learning period with new clients, a time when you're getting to know them and their audience and where you're perfecting writing in their voice.
This learning period applies to newsletters, too. But because newsletter clients are generally with you for a longer period of time, you don't have to keep going through the process of learning new clients all the time.
And when you're already familiar with writing in their voice, it's easier to jump right into the writing process.
Fun Revenue for Newsletter Writers
One of the perks of our writer's life is that we get to have fun with our work. And writing email newsletters can definitely be fun.
One thing that makes it enjoyable is that email newsletters are like an ongoing, extended conversation with your readers. Or like episodes of a favorite TV show.
Imagine the content thread you can weave through months of email newsletters!
Some of these content threads can happen in regular sections where you can unleash your creativity. For example, I love suggesting a "Just for Fun" section … sometimes "Trivia" or "Fun Facts" … that readers will look forward to. "Featured Recipe" is another fun section if food is relevant to the business.
For me, it's also fun to see how I can keep improving the newsletter as we go. Sometimes that looks like increasing the open rate, or the click-through rate. Other times it means suggesting new content sections or tweaking and improving the existing ones.
Print Newsletters Are Another Option
Even with higher costs of production and delivery, print newsletters aren't dead. Some companies — especially those sending a physical product to their customers multiple times per year — still print and send paper newsletters.
Print newsletters can be delivered along with the product order, or they can be mailed separately as a stand-alone piece.
Either way, these projects are just as fun and profitable for writers, but they're not typically as quick as the email newsletter projects. They'll typically include full-length articles rather than teaser snippets leading to the company website.
Due to the higher costs, they aren't usually sent as frequently as email newsletters, either.
Still, they're another way to bring in easy, fun, recurring writing revenue.
How Might Writing Newsletters Enhance Your Writer's Life?
Since newsletters are a longer-term marketing commitment, I've found the client relationship is stronger. More so than others, my newsletter clients really see me as a partner. And that's a good feeling.
I also find writing for my newsletter clients to be a refreshing break from the other writing projects I do. I like the variety and change of pace that newsletters bring.
I've written e-newsletters for a variety of clients, including an accounting group, a health coach, a business consultant, a boutique insurance agency, a real estate agent, a housecleaning company, and a winery.
All of my newsletter clients were existing clients that I upsold into a newsletter.
Other writers choose to specialize and only write newsletters.
Both choices are valid.
Whichever route fits into the vision you have for your own writer's life, I encourage you to consider adding newsletter writing to your repertoire.
And you don't even need clients to get started! You could start today by writing your own newsletter to stay top of mind with your own prospects and clients.
In addition to the practice, writing your own newsletter gives you a real-world sample to showcase what you can do for your potential clients. And it helps you stay in touch and to nurture the relationship until they're ready to say yes.
I call that a win-win.
If you have any questions about writing e-newsletters, please let us know in the comments.

How to Write Engaging E-newsletters: Earn Ongoing Income by Turning Casual Prospects into Devoted Customers
Start writing e-newsletters that build relationships and turn casual prospects into devoted customers. With this skill, you can earn thousands of dollars a month in retainer contracts. Learn More »

Published: December 23, 2021