Sales Enablement Copywriting: The New Ground Floor Opportunity?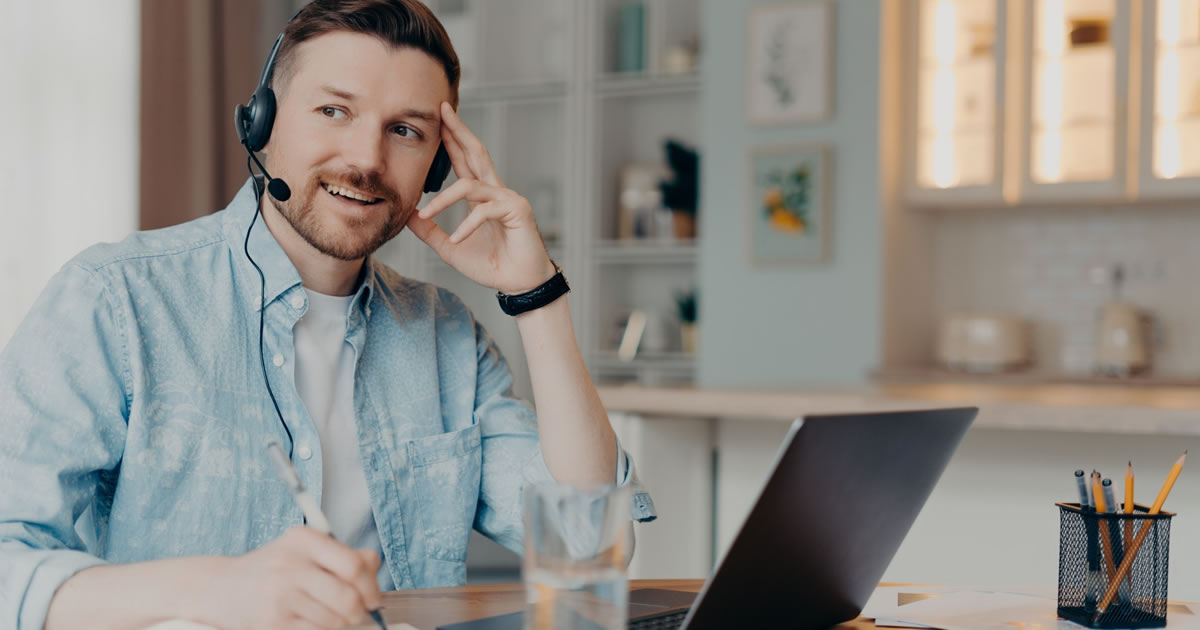 Remember when content marketing became such a big thing? That happened about 10 or so years ago.
The thing is, content marketing has been around for centuries. Heck, even Benjamin Franklin wrote content to promote his printing business! So what happened a few years ago wasn't the invention of content marketing but the explosion in its use.
And if you got in on the ground floor of that opportunity as a writer, you'd be doing very, very well these days. Just ask the thousands of thriving content marketing strategists and writers who jumped in a decade ago.
Today, there's a new "ground floor opportunity" for writers. It, too, has been around for decades, but in the last two years has grown tenfold.
Sales enablement copywriting.
What is that?
In a nutshell, sales enablement copywriting is all about writing materials that help a sales team sell more. In fact, as a sales enablement copywriter, you're working more often with the sales department than you are with the marketing folks.
Here's a typical scenario …
Imagine a sales team is selling executive coaching programs. Each day they're sending prospecting emails, following up, nudging prospects along the sales journey, and doing their best to close deals.
According to research by Learn.G2, 84% of sales executives cite content as a way to improve productivity and boost sales. Content like:
Templates for prospecting emails
Templates for follow-up emails
Sell sheet-style brochures
Call scripts
Battlecards (A list of copy lines for swaying prospects away from the competition.)
Text for presentation slides
Customer success stories (tailored to the sales team)
And more
Increasingly, companies are investing heavily in such content. Why? The answer is obvious. If the sales team has better content, they're able to sell more. And if they're able to sell more, the company's income and profits go up.
For example, if a salesperson had a more effective prospecting email to adapt and use, she'd get more prospects into the pipeline.
So it's no wonder that sales teams are hungry for sales enablement content. And companies are scrambling to oblige.
However, because there are very few writers who understand sales enablement (let alone even know about it), companies are finding it difficult to find freelancers who can write these materials.
And that's where the opportunity is.
If I've learned one thing in my 25 years as a freelance copywriter it's this: When the demand is high, and the writers available are few, there's money to be made!
That's how I see sales enablement copywriting right now: A ground floor opportunity.
So, what are the advantages and perks of this "new" and exciting copywriting specialty?
Well, for one thing, it's growing by leaps and bounds. Companies are pouring more money into sales enablement than ever before. There's a LOT of work available right now for copywriters who know how to write a prospecting email template, battlecard, one-sheet, call script, etc.
Also, when you write sales enablement materials, you're often hired by the VP of Sales rather than someone in marketing. Sales VPs are nice people. They're not used to hiring writers, so they tend to respect your expertise and approach. And when you write something that helps their sales team sell more, you're their hero. (I've learned that from experience.)
As a sales enablement copywriter, there's a more solid line connecting your work to sales growth. In fact, you're seen as a … well … sales enabler! That means clients tend to perceive your work as more valuable, making it much easier to quote top rates. In my experience, there's a lot less fee resistance from the sales department than there is from marketing.
If you're interested in jumping into the fun and well-paying world of sales enablement content, what do you need to do?
Three things:
Learn how to write the various types of sales enablement content.
Learn how to manage a sales enablement copywriting project.
Learn how to reach out to prospective clients and get the gigs.
Check those boxes off and there's nothing I can think of that will stop you!
See you on the ground floor.
Do you have any questions about getting started as a sales enablement writer? Ask us in the comments so we can help.

The AWAI Method™ for Becoming a Skilled, In-Demand Copywriter
The AWAI Method™ combines the most up-to-date strategies, insights, and teaching methods with the tried-and-true copywriting fundamentals so you can take on ANY project — not just sales letters. Learn More »

Published: December 27, 2021