Six Writing Projects Worth $1,000 Each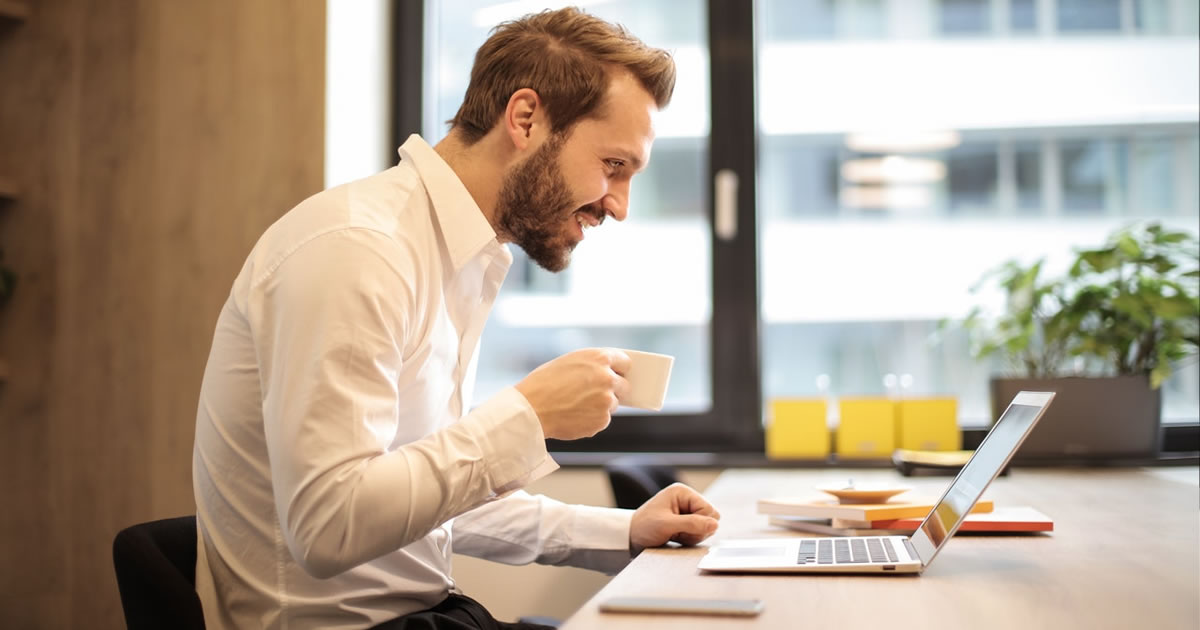 Today, I'd like to walk you through an industry where copywriters are needed more than ever.
And while it's an industry experiencing a huge boom, most writers don't even know it exists.
I'm talking about the lucrative world of B2B writing.
If you're not familiar, B2B is short for Business-to-Business. Basically we're talking about where one business sells a product or service to another business, instead of directly to a consumer (like you and me).
So it might be a manufacturing firm that makes nuts and bolts specifically for heating and cooling units, like furnaces and air conditioners. And they're selling those nuts and bolts to companies who make the units.
One thing that makes the B2B industry so noteworthy these days is the growth it's undergoing — with the industry as a whole estimated to be worth $6.8 trillion.
Whenever an industry or business is experiencing that kind of rapid-fire growth, you can be sure they need people skilled in all kinds of areas … most especially skilled writers.
Writers who can help them with a variety of much-needed projects. In fact, there are six writing projects that pay at least $1,000 each.
I'll tell you more about them, but first let me explain more about how the B2B writing world works.
Typically in the B2B world, there are two different departments responsible for generating the bulk of the company's revenues.
One department is the marketing team. They're responsible for creating interest in the company and its products or services, and getting the attention of potential new clients (also known as leads).
They create that interest using traditional content pieces such as white papers, case studies, brochures, ads, and more.
The other department responsible for company revenues is the sales department. Once the marketing department generates a lead, they turn it over to the people who make up the sales team.
And these are the people who follow up on those leads and, of course, their goal is to turn those leads into actual buyers.
Now, in the past, two things were happening.
First, the sales team would follow up by phone, by mail, and most importantly, face-to-face — through sales calls, in-person demonstrations, and trade shows. Well, as you know, in-person events have been cancelled for more than a year now. That's created a HUGE problem for salespeople in companies of all sizes.
Second, the sales team has traditionally relied on the marketing department to supply them with the content materials, scripts, and slide decks they need to sell. Sometimes that would include targeted case studies, white papers, brochures, and presentations.
However, over the past year or so, a shift is happening in the way the marketing and sales teams interact. The sales team prefers to create their own written materials, focused on the messaging they need to close the sale.
But since salespeople aren't writers, they need help. They can't ask the marketing department for extra help because that department is normally swamped trying to stay on top of their own content needs.
So, the sales team is left to hire their own writers. And this has given rise to an entirely new copywriting niche. In fact, it's part of a growing specialty known as sales enablement.
The sales enablement writer creates materials that help the sales team make the sale. It's that simple. And as a trained AWAI writer, you're already in a good position to step in and help.
That's because the writing projects that make up sales enablement are easy to do. And most are very short and simple to learn and write. I'm talking projects such as:
Templates for prospecting emails and follow-up emails
Customer success stories
Blog posts
Selling guides
Call scripts
Sales decks and scripts
There are actually a few more and you learn more about them here.
In fact, you can learn to write all the pieces that fall under sales enablement by joining a special training and mentoring program that AWAI is making available to all members.
Led by B2B Writing Expert Steve Slaunwhite, he's going to show you how to write the exact kinds of materials sales teams need. Steve is considered a major player at the forefront of sales enablement copywriting. With his help and guidance, you can turn these projects into a six-figure income.
If you've ever had the desire to get trained by expert who is with you every step of the way, then I'd go ahead and join Steve's training. You'll be Certified in sales enablement copy and ready to earn high fees writing for the sales department. Hurry though, enrollment in this program closes soon.

The AWAI Method™ for Becoming a Skilled, In-Demand Copywriter
The AWAI Method™ combines the most up-to-date strategies, insights, and teaching methods with the tried-and-true copywriting fundamentals so you can take on ANY project — not just sales letters. Learn More »

Published: December 27, 2021