Here's How to Claim up to 90% Off Your Favorite Writing Programs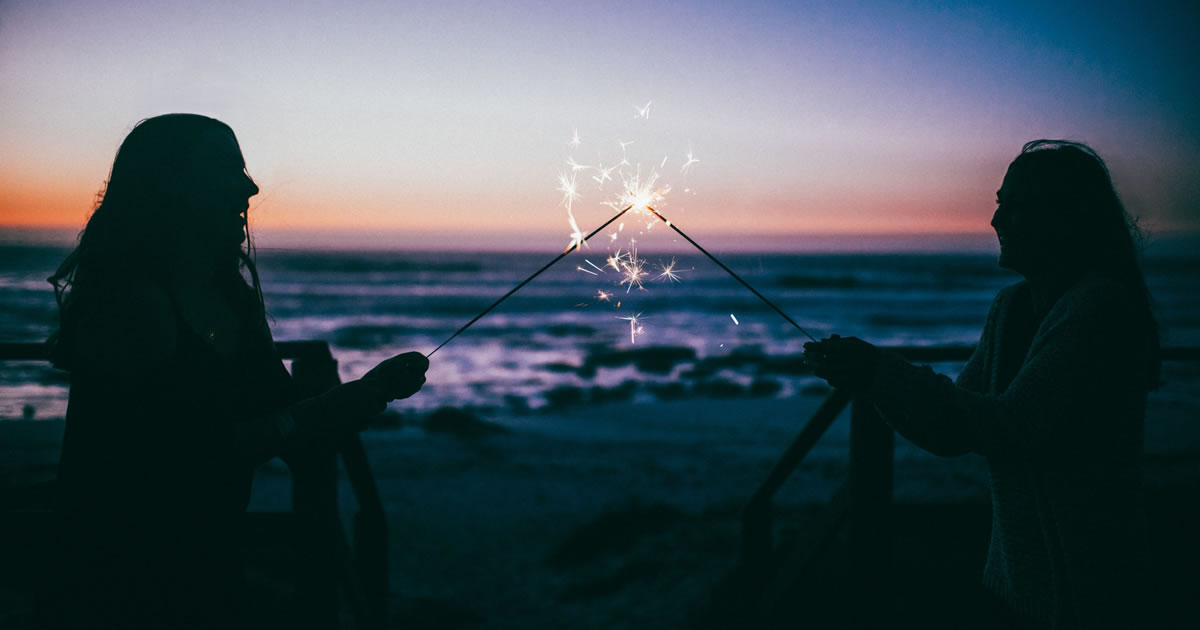 Happy New Year!
The celebration isn't done the same way as we do it now.
In fact, it's not even celebrated on the same day.
The celebration I'm talking about is welcoming in the New Year.
It's something that can be traced back to the ancient Babylonians, some 4,000 years ago.
Except they didn't celebrate in January, instead the New Year began in March.
That's the time of the year they would plant crops.
And instead of going to a single New Year's Eve party, they'd hold a festival for 12 days. Sometimes they'd crown a new king or reaffirm their loyalty to their current rule.
But the one thing they did that is like how we celebrate the New Year is making resolutions.
Usually it was a promise to pay a debt, return objects they borrowed, or do a good deed.
If the Babylonians kept to their word, the gods they honored would bestow a special favor on them in the coming New Year.
But if they broke that promise, they would fall out of favor from the gods they worshiped.
So for the Babylonians, making a New Year's resolution was a big deal.
Now, I'm going to ask a favor of you.
Why not resolve to make 2022 the year you launch your writing career by landing a client? And if you have clients, how about landing a few more?
And AWAI wants to help you make this resolution come true by offering you a slew of training programs and business-building resources to pick from — at up to a 90% discount.
What programs are available at this huge savings?
Well, there's our newest flagship program, The AWAI MethodTM for Becoming a Skilled, In-Demand Copywriter. It's already helped hundreds of writers get their careers up and running.
Here's what a few had to say …
AWAI Member Michelle Bell told us, "I purchased The AWAI MethodTM for Becoming a Skilled, In-Demand Copywriter and already landed my first two clients."

Member Michele Elliott says, "I am loving the assignments and the feedback is so encouraging. I no longer feel like I'm on an island alone getting nowhere …"
Or you might want to put marketing expert Ilise Benun's Get Your First Writing Client program in your shopping cart. She's developed a proven system that will lead you through 21 days of fun, simple exercises to get you prepped for landing clients.
You can go through the program at your own pace, or you can join in on the live sessions which begin January 19.
Does her system work? It sure does. Just listen to what these members had to say after following Ilise's recommendations:
"This has been a game-changer for me. I had no clue how to identify or approach potential clients. Now I see there is an almost limitless pool of clients and work out there. I feel confident in identifying and reaching out to those I'd like to work with."

— Amy Voege

"I took AWAI's 21-Day Challenge (worth every penny) and things are really taking off. Just last week, I had an intake call with a new prospect who was referred to me by one of my new connections."

— Rebekka Van Der Does
I could go on and on talking about all the programs that are now available to you at up to 90% off. But it's easier if you see what I'm talking about, which you can do when you go here.
But don't wait too long to make your investment. While the ancient Babylonians might have celebrated the New Year for 12 days, AWAI's New Year's Sale only lasts a short time.
In fact, you'll need to make your decision on which programs to invest in at up to 90% off before midnight tomorrow.
That's when the sale ends.
So go ahead and claim your discount now. You can do that here.

The AWAI Method™ for Becoming a Skilled, In-Demand Copywriter
The AWAI Method™ combines the most up-to-date strategies, insights, and teaching methods with the tried-and-true copywriting fundamentals so you can take on ANY project — not just sales letters. Learn More »

Published: January 3, 2022