5-Part Checklist for Building a Money-Making Website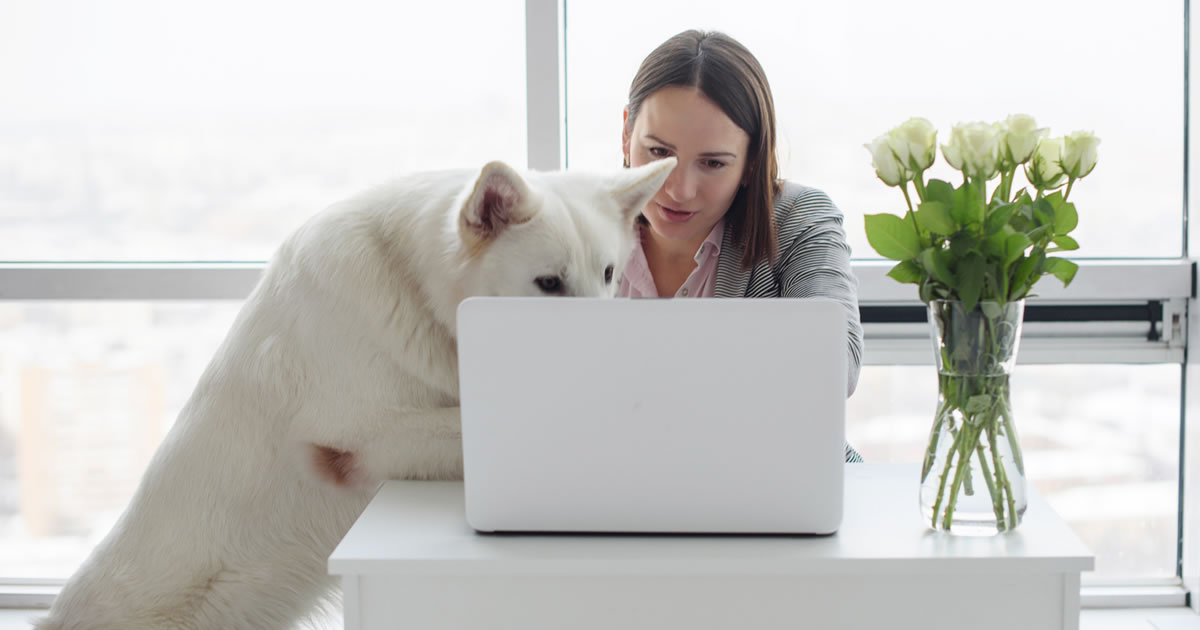 If you've dreamed of a part-time "side hustle" that can grow into something bigger, a Money-Making Website could be it.
The concept is simple. Share your interests with like-minded people, and they'll appreciate your perspectives. Keep at it, and you could find yourself with quite an asset.
If you're unsure what a "Money-Making Website" is, the idea is simple. You share your interest in anything from coffee (Hello, Nick Usborne!) to road bikes on an informational website. People read your articles, and you can make money via advertising, affiliate links, sponsorships, or a combination.
You don't need to be "techie," and you don't need permission from anyone. You can, in the words of James Altucher, "Choose Yourself." After all, done right, your Money-Making Website helps others by sharing your perspectives and experiences.
Yet, there are a lot of myths around starting a Money-Making Website. In this article, I aim to "bust" those myths and share a bit of inspiration. I'll also share a five-part checklist you can follow to get started.
Does This Sound Familiar?
When I started my Money-Making Website back in 2005, I had no idea what I was getting into. I fell prey to all these fears at some point along the way. However, once I "chose myself" and started, I eventually grew my dog treat site to 87,500 visitors a month. After a layoff, it paid some of my bills, and I later used it to launch my freelance writing business.
You don't have to let common fears hold you back from starting your own Money-Making Website. Let's dispel three myths right now …
Tech Fears
Today's technology is SO much easier than it was a few years ago. Everything is "plug 'n play" these days, and there are videos and screenshots to walk you through everything. All you need is your patience and a willingness to learn.

What If People Don't Like It?
The first time I hit "Publish" on my homepage, I wondered if I was making a mistake. Should I rewrite it again? Would anyone care? Would anyone even see it? What if people hated it?

You know what happened? Nothing.

Not right away anyway.

I'd check my visitor statistics and see 1-10, then 30 people visited my site. About five months in, I had my first newsletter sign-up. I was excited and then thought, guess I better write a newsletter!

From then, it snowballed. It turns out the right audience found my site, and they appreciated it. That's why you want to choose a topic you care about because your enthusiasm will come through.

People Won't Find It
Yes, today's internet is more saturated than it was 15 years ago. Yet, you can still bring your perspective to your topic and make it uniquely yours. Then, you can learn some promotional techniques such as guest posting and meeting others in the community. You can set up social media accounts and attract attention and drive traffic to your site. If you're consistent with adding new content and helpfully promoting your site, you'll grow a following.
These are the same fears everyone has when they think about starting a Money-Making Website.
Yet, there are so many benefits. Yes, you can make money. (Here are seven ways to make money from your Money-Making Website … without clients.)
You'll also build new skills, create writing samples if you don't have any, and learn marketing basics.
My Money-Making Website helped me launch my freelance writing career. Not only did I have writing samples I could show, but I could also talk about growing my visitor numbers to 80K per month. I could talk about my 8,000-person email list. Even years later, I STILL refer to those metrics when I speak with potential clients.
Being patient and willing to learn is the biggest requirement.
Your Checklist to Starting Your Money-Making Website
Choose Your Topic — What's something you could speak for 15 minutes about without any preparation?

Anything is a potential topic. For example, "How to make healthy and easy single-person meals" is a viable topic.

Some people turned their knowledge of the spreadsheet program Excel into profitable businesses. You can check out, "Mr. Excel."

Photographer Brandon Stanton turned his photos of New Yorkers on the street into a phenomenon known as "Humans of New York." Now there's a coffee table book and gallery exhibitions.

What's Your Angle? — Here's the important thing about starting a Money-Making Website. You need a point of view. That's what makes your site stand out. Journalists call it an "angle." To paraphrase Dr. Seuss, "Be the You-est you, you can be." It'll attract like-minded people. And you'll be true to your authentic self — and readers will recognize that.

Be Helpful, with a Purpose — A Money-Making Website isn't a personal diary or blog. It's an informational site. You want to inform, educate, even entertain. You want to stick to one topic and share your experiences in the service of helping others. Maybe you're sharing homeopathic remedies for Chihuahua lovers (there's a 20,000+ people strong "Holistic Chihuahua" Facebook group). Or, you share hidden gems about your hometown; you want to keep it on a theme.

That theme offers you ways to make money. For example, suppose you're sharing those holistic remedies for Chihuahuas. In that case, you can offer Chihuahua-themed merchandise for sale (Hello, Amazon and Café Press!). You can also sell specialty dog food, treats, and via a big pet retailer as an affiliate. The formula for a Money-Making Website is simple. Write about your passion, answer people's questions, and they buy things from your site. #winning

Choose Your Platform — WordPress, Square, Wix … there are many website building tools available. Some include your domain name and hosting as part of a monthly rate. Or, they'll walk you through what you need to do about buying a domain name and hosting.

Plan Your Key Pages — Homepage, Contact Us, etc. These will be in your navigation bar, so they need to be broad categories. If your topic is on Mexican chocolate, your navigation bar might include different regions of Mexico. From there, you'll have sub-tier pages that offer specifics about the chocolate's growing, the making of the chocolate, where to buy the chocolate, etc.

You don't need to plan the whole site yet but map out your first 5-10 pages.
Where could your Money-Making Website take you? This checklist will help you get started. For more comprehensive help, you need to follow Nick Usborne's step-by-step program. The most important thing is to bring an open mind and excitement to share your knowledge with others.
Take it one step at a time and you'll soon have an asset you can grow.
Do you have a question about getting started with a Money-Making Website? Let us know in the comments.

How to Build, Write, and Grow Your Own Money-Making Websites
Learn how to write an information website in your spare time and earn $1000, $3000, even $5000 a month in passive income. Learn More »

Published: December 17, 2021