3 Tips to Get Speaking Gigs, Even If They're Virtual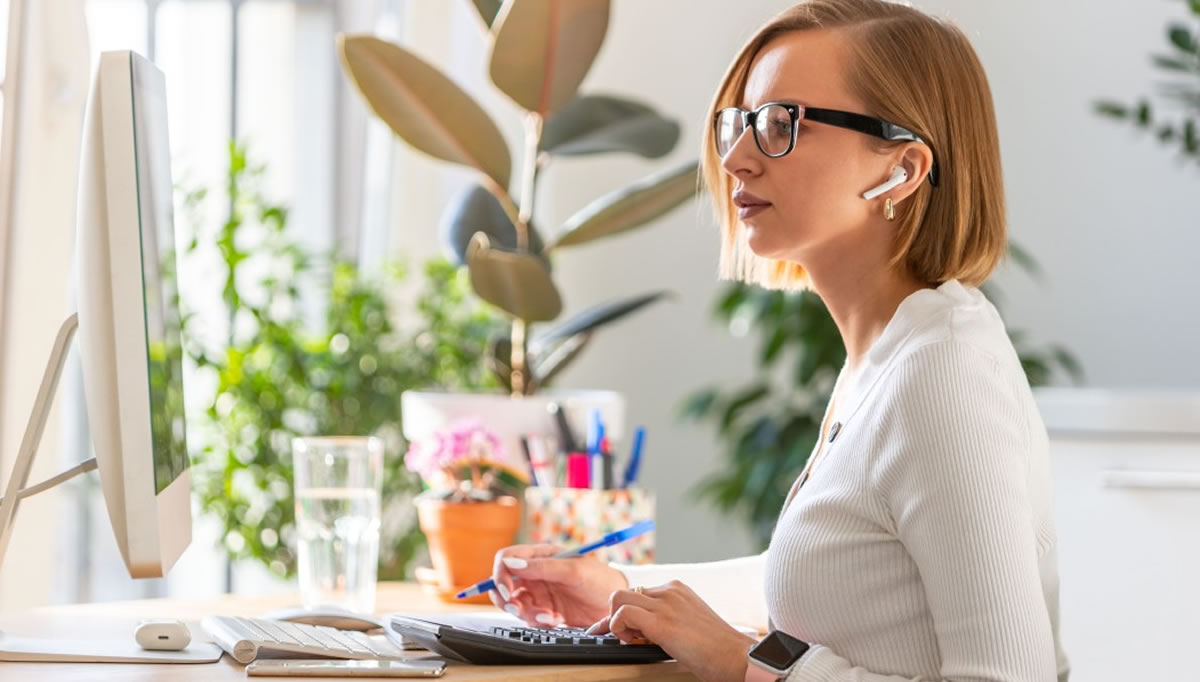 She bought the umbrella, even though it wasn't raining.
I admit I told her to do it as a positioning strategy and also as an opportunity. An umbrella? What does that have to do with public speaking?
In my client's case, she participated in an auction for the umbrella at a local service club chapter. Buying the umbrella gave her the right to talk about her business for five minutes each week for the next four weeks. She bought a platform, so to speak. And, it paid off.
Most of the movers and shakers in the town were part of this organization. Over the next four weeks, they all heard about her business, and many did business with her after the fact.
How did I know it would work?
I had spoken there, too, and obtained two long-term writing clients from one talk.
The Quickest Way to Build Credibility
Giving no-fee talks is one of the fastest ways to build your credibility, make new contacts, and ultimately land more projects. You might think public speaking is strictly for extroverts. And, if you're like many writers — an introvert by nature — you may not have considered public speaking as a marketing strategy.
I'd suggest reconsidering for two reasons.
First, there are plenty of well-known, successful speakers who are introverts. You could be among them. And second, speaking is such a successful marketing strategy, breaking out of your comfort zone is worth the time and effort.
So, let's say you decide to conquer your fear and start using this tool. How do you even get started?
Step 1: Identify the best outlets that would be open to having you speak.
Thanks to the pandemic, many organizations aren't meeting in person, but they are meeting virtually. When you reach out to possible venues, let your contact know you're comfortable either way.
So, what are the best outlets?
Lunch and learns. Some companies and organizations provide an opportunity for their employees to learn during their lunch hour. The employee provides their lunch, and the company brings in a speaker on a relevant topic. (You can also arrange your own lunch and learns via MeetUp.)
Trade associations. These allow you to talk to representatives of many companies at once, most of whom are attending from different organizations around the area. I once had the opportunity to speak to a group of CPAs and their association, and, yes, I picked up new business.
Chambers of Commerce. Small business seminars … panel discussions … if you can offer their members help with their marketing, these organizations will often welcome you with open arms. That's gold, because many of their members may be potential clients.
Service clubs such as Kiwanis or Rotary. Often, they meet every week or two. Approach them, explaining how the information you plan to share will benefit their members. And allay any fears they may have that you plan to sell your services to their members. It's a major taboo to overtly sell during this type of presentation. Think education and information.
Sponsor your own small-business seminar. A funeral home in my area used to conduct estate planning workshops, during which they would offer a simple will and have an attorney speak. They would also have one of their reps talk about the benefits of preplanning and prepaying. They would often conduct these seminars in local houses of worship, which provided a built-in audience.
Step 2: Focus on your audience and what they want.
Whatever outlet you reach out to, give some thought to what topic you might cover that their audience will want to hear about.
As a copywriter, you spend countless hours developing an understanding of your audience and thinking about how the product or service you're writing about benefits them.
In this case, you're planning to give a "free" talk, and you might be tempted to skip this part and try to sell yourself to the organization. Don't. Find out what's important to them, who their audience is, what type of businesses are represented, how long you have to speak (don't ever go over your allotted time!), and what kind of speakers they've had in the past.
Let them know through your words and actions that it's about them, not you. Then customize your talk to serve them better.
Step 3: Treat your reputation with care.
You can bet, whenever you reach out to an organization to discuss speaking possibilities, they're going to check you out a little bit before saying yes.
If you've done a good job at other speaking engagements (by doing the things I mentioned above), you'll have good references to pass along.
Another way to protect your reputation is to watch what you say online. After your contact looks over your website, they're going to look you up on social media.
They'll check out LinkedIn, Twitter, Facebook, and Instagram at the least. Why? They want to avoid controversy. Most clubs don't take political stances, and they tend to avoid causes that are polarizing.
If taking a strong stance on issues is part of your brand, then, by all means, do it. For example, if you're a copywriter for a particular party's political candidates, taking a position could serve you well when it comes to marketing. Just think before you post, and make sure you're considering how such posts will appear to potential clients. The long-term impact can make or break your business.
Getting free speaking gigs takes work, but they also yield big returns on that investment. And, once you build a reputation as a speaker who adds value, it gets easier. So, get the word out that you're ready to speak up. It will make you not only a better writer, but also a more profitable one.
This article, 3 Tips to Get Speaking Gigs, Even If They're Virtual, was originally published by Wealthy Web Writer.
Join our trusted community of experts and peers here!

The AWAI Method™ for Becoming a Skilled, In-Demand Copywriter
The AWAI Method™ combines the most up-to-date strategies, insights, and teaching methods with the tried-and-true copywriting fundamentals so you can take on ANY project — not just sales letters. Learn More »

Published: March 17, 2021