32 Booming Niches for B2B Copywriters in 2022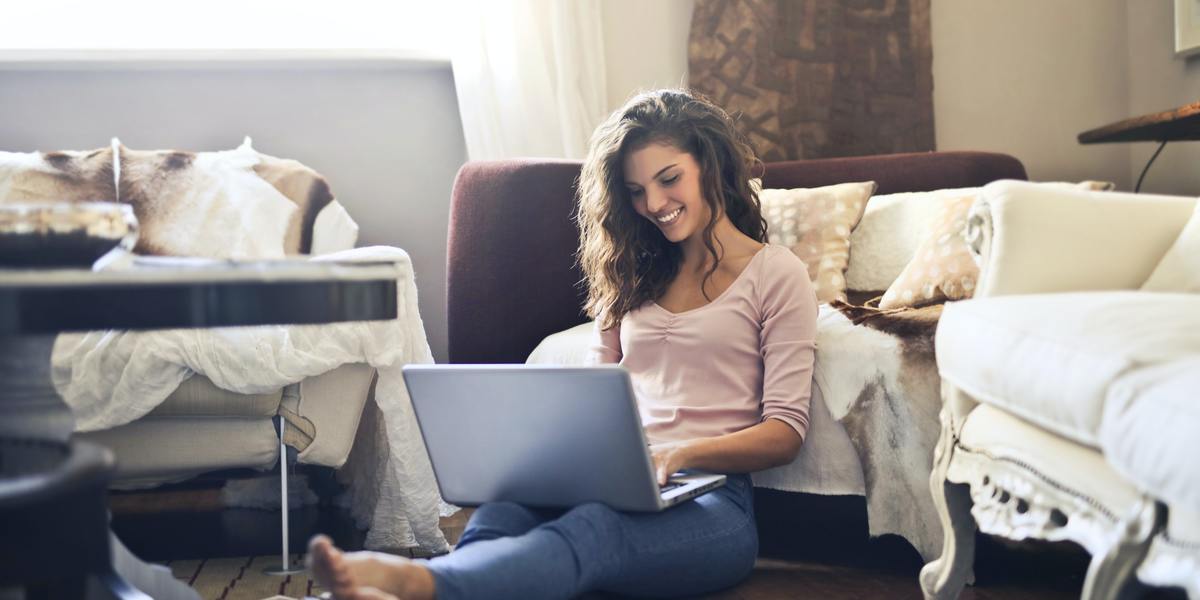 Photo by Andrea Piacquadio from Pexels
Despite the difficulties of 2020 … and 2021 … , many good things came out of that challenging time.
For example, many people reported taking time to slow down, reflect, and connect with family and friends. And thanks to virtual technology, events like conferences became accessible to many who couldn't otherwise attend.
Additionally, social distancing made it more common and acceptable than ever to work from home.
Which is great for copywriters everywhere. In fact, I think this "new normal" is part of the reason why 2020 was my busiest year yet as a B2B copywriter.
But regardless of the year, I also know clients find and hire me because I have a clearly defined niche, with specialized knowledge in their industry.
With all this in mind, I believe 2022 is a great time for you to declare a niche and get started as a copywriter, too!
A Niche Sets You Apart as a B2B Copywriter
When I first started as a copywriter, I decided to follow the path of least resistance.
By that I mean, I established instant credibility with potential clients by focusing on my education, knowledge, and experience. In other words, I chose a niche that suited my talents and interests.
Why is choosing a niche so important? Here are just a few of the reasons …
In my experience, it's easier to find clients — or to have potential clients find you — since many B2B marketers look for writers who understand their industry.
There's a ton of opportunity, with over 8 million B2B companies in North America alone.
You can quickly develop a rapport and become the "go-to" writer with new clients. Thanks to your knowledge and ability to speak the same lingo and understand their needs, busy marketers are happy to delegate writing tasks to you.
As a specialist, you can charge more than a generalist copywriter.
You can work faster to get paid more per hour. Because of your background knowledge, you can save time on research.
Thanks to all these benefits, combined with the fact that working remotely on your own schedule is now more normalized in society than ever before, you can do very well for yourself as a B2B copywriter with a niche.
Do Clients Really Look for Copywriters with a Niche?
By searching online job postings, it's easy to see that having a niche can benefit copywriters applying for certain jobs or assignments.
For example, here's what one financial copywriting client listed for their ideal candidate …
Lastly, this writer will be a news junkie who keeps up with, and comments on, the latest developments in the industry. If you could talk for hours about robo-advisors, Roth accounts, and portfolio rebalancing, then you may be the writer we're looking for!
Some of the qualifications or interests for other job postings included …
Interest in travel and a broad awareness of trends, for a travel writer.
Familiarity with scientific and medical research literature databases, for a health writer.
Hands-on knowledge and understanding of the role of communications in the Church, for a Christian copywriter.
As you can see, if you have interest, experience, or familiarity with some of these topics, you might be the perfect writer for them!
Which Niches Hold the Most Opportunity for B2B Copywriters Right Now?
Based on my research, here are the top niches (in alphabetical order) I found that are expected to grow in 2022, and have the potential for copywriters to grow with them …
AI (artificial intelligence): Everything from chatbots to predictive data/personalized recommendations for customers as they shop.
Augmented reality (AR) and virtual reality (VR).
Alternative health, including supplements.
CBD products.
Cryptocurrency.
Cybersecurity.
Dating, love, and relationships.
Delivery services.
Digital marketing.
E-commerce.
Education, including online and remote learning.
Entertainment, including streaming services, events, etc.
Family and parenting.
Fashion and beauty.
Financial industry, including accounting, loans, mortgages, stocks, and more.
Gaming.
Health and wellness, including online fitness programs, organic living, specialty diets, etc.
In-home care (for pets, children, and adults who are elderly or have medical needs).
Job-related services such as online job marketplaces.
Logistics.
Mental health services, especially online resources, and telemedicine.
Personal finance, including budgeting/saving money, investing, and more.
Pet care, including food, toys, accessories, veterinary telemedicine, and more.
PPE (personal protective equipment).
Pharmaceuticals.
Real estate.
SaaS (software as a service).
Self-improvement.
Technology/IT.
Telehealth services and platforms.
Travel (this one depends on travel restrictions, but some experts predict a travel boom once restrictions are lifted; in the meantime, there is some demand for alternative, close-to-home travel experiences).
Video scripts.
How to Choose a Niche
While the growth of all these industries is very exciting, don't worry if nothing on this list sparked inspiration …
There are plenty of other industries out there that could keep a copywriter busy for years to come. Maybe another industry will be a better fit for you.
So, how do you choose?
Try these steps:
Brainstorm. Make a list of ALL your previous education, training, experience, and interests.

This includes your professional career, but may also include hobbies and passions (cooking, running a marathon, etc.) or life experiences (for example, living with a chronic health condition or raising a child with special needs).

Initial Research. Choose a few potential niches or industries from your list, and search for phrases such as …

"[niche] companies"
"[niche] videos"
"[niche] trade publications"
"[niche] white papers"
"[niche] blog"
"[niche] marketing association"

Your main goal here is to get an idea of the size of a given industry.

B2B copywriting expert Steve Slaunwhite recommends that a niche should contain at least 200 fair-sized companies, and any niche where you have trouble easily finding at least 20 companies should be considered a red flag

Deep Dive Research. Choose your top potential niche from your initial research, and look at websites, newsletters, case studies, and other publications to see which types of copy the businesses in that industry use.

Also, look for networking groups with other writers, marketers, businesses, and freelancers in that niche. Often, these groups are available on Facebook or LinkedIn.

You can also search sites like AWAI's Direct Response Jobs, Indeed, or LinkedIn for postings for copywriting positions. If there are a lot of postings for a particular niche, there's a good chance that's a profitable industry for writers (and who knows, maybe you'll find your first copywriting job in the listings!).
Think of a Niche as a "Boost" When You're Starting Out
As a new copywriter, it's easy to worry about choosing a niche …
Maybe you're worried about choosing the "wrong" niche. Or maybe you're worried about feeling locked in or limiting yourself.
However, a niche doesn't limit you. After nearly four years in the pet and veterinary space, I still sometimes take on other types of projects. Most recently, that included emails for life coaches and web copy for an Arabic translation website.
Also remember that you can always change your mind later, as your copywriting career grows.
But for now, if you're new to copywriting, I highly recommend choosing a niche to start with. In my own experience, a niche made it easier to get a foot in the door with new clients who appreciated my knowledge.
I hope you find that a niche brings new clients your way, too! And if you have any questions about choosing a niche, please share in the comments. We're ready to help you.

Modern B2B Copywriting
Learn everything you need to know to succeed as a B2B copywriter from marketing your services to writing copy and everything in between. Learn More »

Published: February 5, 2021