How Creating a Website of Your Own Will Help You Keep Your New Year's Resolutions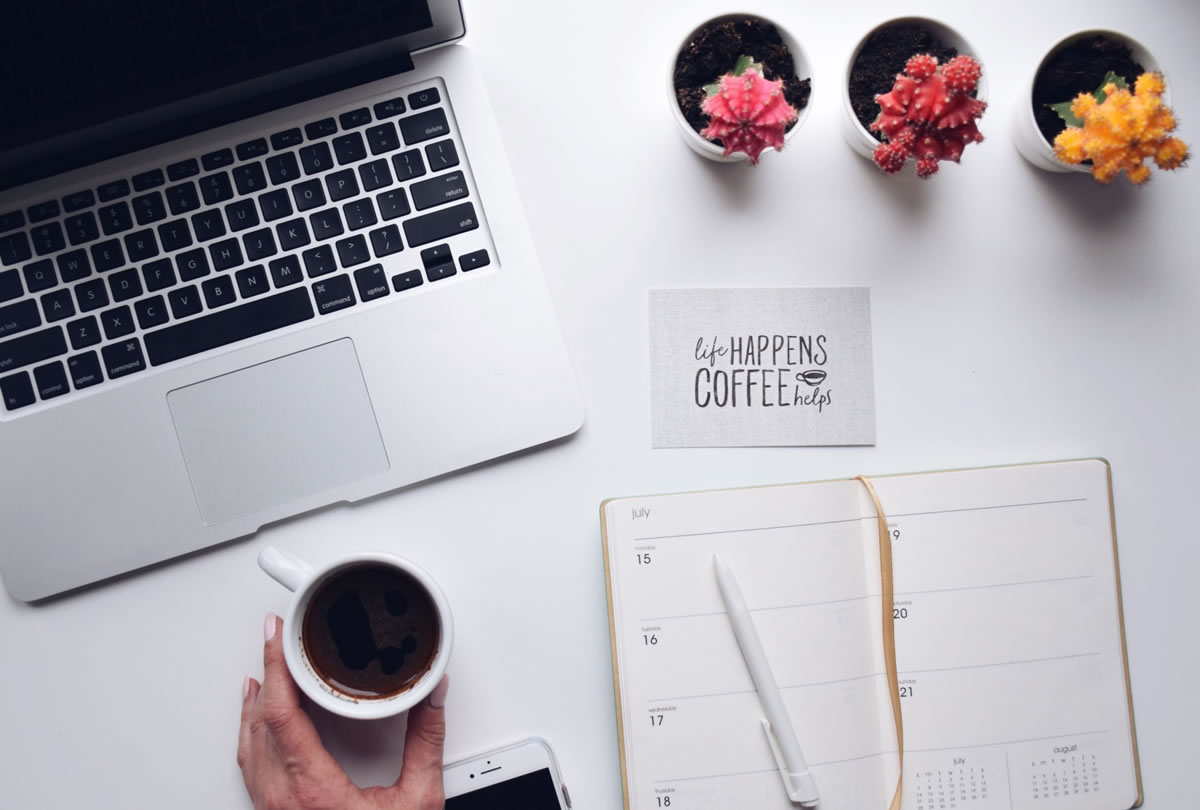 That may sound a little strange at first.
How can creating your own website help with New Year's Resolutions?
We'll get to that in a moment.
But first, I think we can all agree 2020 was a tough year, and the first few months of 2021 don't look like they'll be much better.
So … if there was ever a time to set some helpful and positive New Year's Resolutions … and stick with them … it's THIS year.
The trouble is, we generally do a terrible job when it comes to keeping our resolutions.
We start off with the best of intentions, and then things begin to slip.
But this year, we're going to fix that. We NEED to fix that!
We're going to choose a resolution and then create a website to help us stay the course until we achieve our goal.
That's still sounding strange? Stay with me and I'll explain it all.
First, let me show you an example of what I mean by creating your own website.
Take a look at my own hobby website about coffee. It's called CoffeeDetective.com.
It makes me tens of thousands of dollars a year and, since launch, it has made me a total of over $450,000 in income.
Pretty amazing, right?
And don't worry … you can absolutely do this for yourself.
I have students who have followed my example, starting from zero, and now make more than I do!
Okay … it's time to take the next step.
Now we are going to look at three big resolution categories and see how creating your own website can help those resolutions stick.
Resolution Type #1 — Improve Your Finances
Many of us start the year with plans to improve our financial position.
Much of the time, that means putting money aside. We want to save up for something important.
That was my original motivation with my website about coffee.
As a freelance copywriter, I was making decent money, but each month, my income was disappearing on paying the bills, looking after my family and, for a long time, paying down some old debt.
Sound familiar?
What I wanted and needed was a quite separate stream of income. And that money, I would put aside. In my case, job one was to pay down that old debt of mine. Job two … which is still in action right now … was to contribute to my retirement fund.
That plan has worked simply because I always promised that I'd keep my website income separate from my day-to-day income and expenses.
And yes, it has really, really helped.
I know others who have created sites like mine to pay for their children's university tuition, and to help pay medical bills.
And by the way … my journey to better financial health hasn't felt like work, or a struggle. Why? Because I really enjoy writing about coffee. I'm a total coffee geek!
So while I'm improving my financial position, I'm also having fun.
Resolution Type #2 — Self-Improvement and Life Balance
A ton of New Year's Resolutions fall into this category.
You want to lose weight, get into better shape, achieve a healthier diet and lifestyle. And so on.
These are perhaps the most important goals, but they're also the easiest to let slide.
But, what if you built a website on the topic of your resolution and goal?
How about a website for people of your age who are trying to get into better physical shape through hiking?
Or maybe it's a site about healthy eating habits, focused on growing your own organic produce.
Or perhaps your life balance resolution is going to focus on getting more from your weekends and vacation time … taking trips away from home.
I know two couples who have built Money-Making Websites around their decision to live the RV lifestyle — one in the U.S. and the other in Australia. They travel the road and document their journeys through their websites.
Here's the thing … the REAL purpose behind pairing a resolution with a website …
A website is public. You create it for everyone to see.
This means you are sharing your goal and objective.
You are making yourself accountable to your readers.
This is HUGE. Sharing your journey helps you stay on track, because people are watching … and rooting for you.
And you don't want to disappoint them!
Resolution Type #3 — Professional Development
We're writers here, right?
Some of us have been doing this for a while, others are just getting started.
Either way, we still have skills to acquire.
The process of professional development never ends.
As an online writer, your wish-list of new skills for the year might include writing better web content, or social media, or email or newsletters.
Or getting up to speed on writing for the search engines.
Or perhaps you want to pick up some of the basics about building websites.
Or you want to learn more about web analytics and the reporting tools your clients might be using.
Smart freelancers are always looking to add new knowledge and skills to their professional toolbox.
And guess where I learned almost everything I know about publishing and selling online?
You got it … I learned from publishing my coffee website.
Web content, social media, and search engines? Check.
Emails and e-newsletters? Check.
Site building with WordPress and other platforms? Yup.
Learning about reporting and analytics? Definitely.
If I go way back, before I launched my coffee website in 2006, I had to learn everything from books, courses, and live events.
Since then … working on my website … having fun … and making money … has helped me stay educated and informed.
In fact, if a prospective client were to ask me a question like, "Do you know anything about social media marketing?" … I'd just point them to the social media channels I set up for CoffeeDetective.
I could handle most client questions in the same way.
Book learning is fine, and has its place.
But if you really, really want to learn something new … in any area of your professional life … the best way to learn something is by DOING it.
The perfect combo … Get help with sticking to your New Year's Resolutions AND create a whole new stream of income …
For me, there has been something almost miraculous about creating my website about coffee.
It has earned me the money I needed to achieve the goals I set for myself.
It has become a huge learning tool for me, improving my professional skills and performance across the board.
And it has been a lot of fun too. Heck, I even got an expenses-paid trip to Jamaica to write about the coffee industry there!
And when it comes to sticking to resolutions, nothing could be better.
Like I said, when you go public with what you're doing, you become accountable to your visitors.
You want to show them what success looks like.
You absolutely don't want to quit your goal in front of all those people!
Creating a Money-Making Website of your own is a massive win in every way.
And right now is the best time to get started, because you can kick off by tapping into your determination to stick with your New Year's Resolutions.
And yes … I started my coffee site at the beginning of the year.
It made sense for me, and I think it will for you too!
Do you have any questions about getting started with a Money-Making Website? Share in the comments so we can get you the answers.

How to Build, Write, and Grow Your Own Money-Making Websites
Learn how to write an information website in your spare time and earn $1000, $3000, even $5000 a month in passive income. Learn More »

Published: January 5, 2021