How I Found a Big Idea in Paris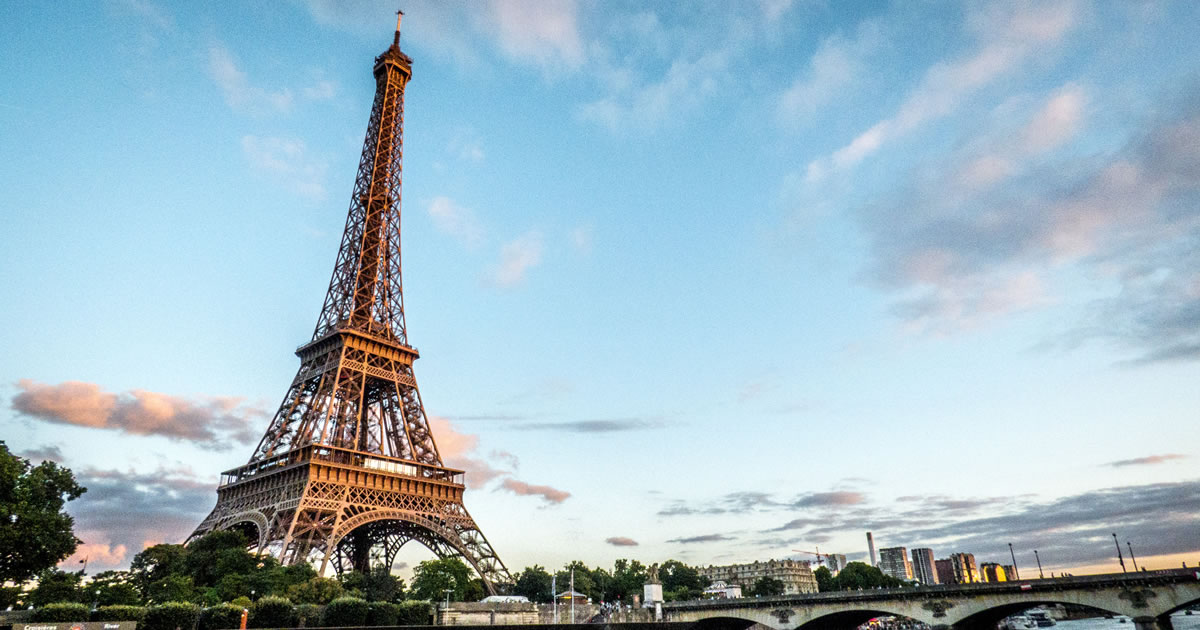 By now I'm sure you've heard that the key to a great direct-response promotion is what we call the Big Idea.
It's your marketing hook — the core angle of the promotion you use to get attention, present something unique and interesting, and build a common thread throughout your piece.
But where do Big Ideas come from?
I'll get to that in just a moment, but first let me tell you a story.
In late 2018, my wife and I decided to take our kids to Paris for the Thanksgiving holiday.
We didn't have family over there, we were just looking for something different over the break and got a great price on flights.
As you can imagine, we did all the standard tourist stuff — Eiffel Tower, Louvre, Seine River cruise, Notre Dame (fortunately before the fire) — and then on one of our days, we wandered into the chocolate museum.
As Google's description says, it's "a chocolate-themed museum with cocoa history, demos by chocolatiers, tastings, and children's tours." Perfect for a rainy Parisian day!
While there, I snapped this picture: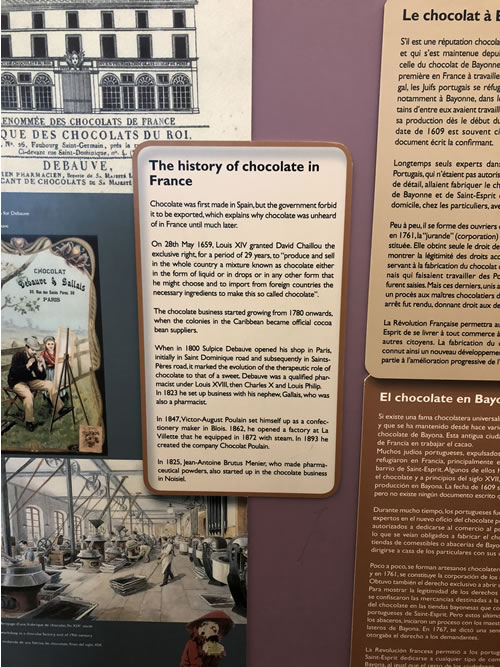 Now, I know that's probably too small to read here, so let me quote the important part …
Chocolate was first made in Spain, but the government forbid it to be exported, which explains why chocolate was unheard of in France until much later.

On 28th May 1659, Louis XIV granted David Challou the exclusive right, for a period of 29 years, to "produce and sell in the whole country a mixture known as chocolate either in liquid or in drops or in any other form that he might choose and to import from foreign countries the necessary ingredients to make this so called chocolate."
That bold part is what really jumped out at me because it essentially makes it one of the earliest examples of a patent for a major product.
And that makes it a great story for an investment promotion in which the patents a company owns play a key role.
So what I found on a wall in the chocolate museum in Paris was a potential Big Idea.
And that's your first takeaway for today … Big Ideas can show up anywhere.
It could be an interesting story on the wall of a museum …
A commercial on satellite radio about a ghost town in Colorado for sale (which I turned into a promotion about cryptocurrencies) …
Or a single line from a famous movie.
That last one I used when writing a promotion that talked about how to trade stocks as if the bull market never ends. Inspired by Willie Wonka's Everlasting Gobstopper, I initially created the idea of the Everlasting Bull Market. In the revision process, we changed it to "The Neverending Bull Market" — a promotion that went on to make over 2 million dollars.
With that in mind, here are three guidelines for finding Big Ideas:
#1: Be a Sponge
Soak in information from multiple sources and mediums. And when you hear or see something that looks interesting to you, make note of it. You might not know how you'll use it yet, but a list of potential Big Ideas is one of the most valuable resources a copywriter can have.
I say "potential" Big Ideas because the truth is that not all of them will be big enough to carry a promotion. In fact, most of them won't be. But many of the ones that won't become Big Ideas will still likely be good angles for emails, ads, and other short copy.
#2: Do Your Own Research
Depending on where you end up as a copywriter, you may at some point either have access to a research team or be able to fit a research assistant into your budget. While I believe a research team is extremely helpful, I also encourage you to always do your initial research on your own. Save the research team for when you need specific details to fill in the gaps in your copy.
Doing research, both broadly and specifically for a promotion, is the primary source of Big Ideas for a copywriter. Here are some quick tips for research:
Read widely — fiction and nonfiction. Write down quotes you love, interesting phrases you think you may be able to use, and any part of a story or biography that you think you could turn into a story in copy.
Set up an account with a news aggregator like Feedly and review the headlines every day. Look for trending themes and topics that catch your interest and cause you to click on them to read more.
Keep an eye on your prospect audience to see what topics are currently important to them. Join Facebook communities or local clubs that can put you right in the middle of your audience. For example, I'm in several free investment and stock trading communities on Facebook where I can keep track of what they're thinking today. I can also jump in and ask questions or do a quick poll from time to time.
#3: Big Ideas Are Developed, Not Found
I've used the word "potential" above when talking about finding Big Ideas. That's because it's very rare you'll simply find a Big Idea. What you're going to find are the seeds of a Big Idea and then you'll need to see if you can develop it into a Big Idea.
Mike Palmer, Copy Chief at Stansberry Research, said in a presentation at Bootcamp several years ago that Big Ideas and writing great copy is about turning the ordinary into the extraordinary.
Your research and your Big Idea list give you a place to store all your ordinary but still interesting ideas …
Then, it's up to you to figure out how to make them extraordinary.
But there's one more tip …
Don't Go it Alone
When developing Big Ideas, it always helps to bounce them off others and find a way to make them extraordinary. You never know when someone else has an experience or a piece of information that may fit perfectly with your idea.
If you're not part of a copy team, this is a great time to lean on any peers or coaches you may have.
That's one of the reasons I originally joined AWAI's Circle of Success back in 2014. It gave me immediate access to a peer network I could use to help talk through ideas.
AWAI also offers other programs which provide mentoring, private Facebook groups, and the opportunity for connections. Take advantage of them whenever you can.
Start building your list of potential Big Ideas today … and bonne chance (good luck … in French)!
Do you have any questions? Let us know in the comments.

The AWAI Method™ for Becoming a Skilled, In-Demand Copywriter
The AWAI Method™ combines the most up-to-date strategies, insights, and teaching methods with the tried-and-true copywriting fundamentals so you can take on ANY project — not just sales letters. Learn More »

Published: February 27, 2020