3 Ways to Open a Story That Will
Hook Your Reader Fast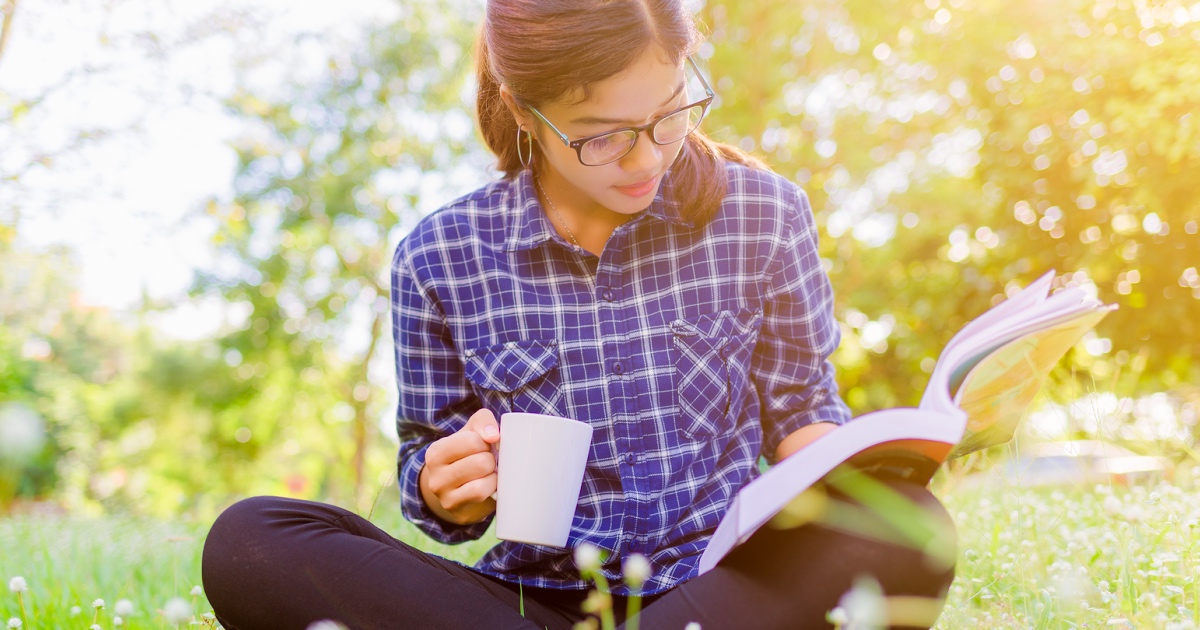 I kind of like stories. Not surprising. Most people do.
And, why not?
They can be engaging, inspiring, educational, and just plain fun. They can also add an element to your copy and your content that makes it more memorable and persuasive.
But, when you're thinking about introducing a story in your copy, you might be wondering, "How do I do that without sounding awkward?"
First, let me say, don't worry too much about it. People love stories. They want to hear them. Very few of your readers will see you're about to tell a story and think, "Why does this person think I care?"
Chances are they do care, because we all care about stories. We're just wired that way.
But, with all that being said, there are certainly better ways of weaving stories into your web writing than others.
So today, I'm going to share three ways you can draw people into your story …
Method #1: Full Transparency
This method begins with the age-old sentence, Let me tell you a story …
Now … if you're a good storyteller, opening with this sentence will have one of two effects …
One – you're talking to a new reader, someone who doesn't know you. Unless they're a very jaded person or just in a really bad mood, chances are they'll give you the benefit of the doubt.
Two – you're talking to a regular reader who knows when you say, Let me tell you a story … what's going to follow is something interesting and entertaining … something they'll be glad they read.
This means you do a good job of picking your stories, you relay them in an interesting way — one that builds tension and then resolves it satisfactorily — and that your stories are relevant to your audience.
Congratulations, you've earned the lean-in.
Method #2: Dive Right In
There's nothing wrong with using Let me tell you a story … as an opener.
But, you don't want to do it every single time.
Another option is just to dive right in.
To do that well, you need to make sure you've thought through the details of your story. The details, when you just jump right into story mode, are going to be what captures your reader's attention.
You could open a blog post with this line: "I picked up my fork and knife, ready to enjoy my steak dinner … and that was when the kitchen caught fire."
That's interesting, to be sure. Whenever the kitchen catches fire while you're out to eat, you've got a story.
But, what about this approach: "I picked up my fork and knife, pausing to enjoy the aroma of the perfectly cooked steak. I'd had a bear of a day — late to work because of traffic, a missed deadline to contend with, and a very important package that arrived shattered during shipping. I deserved a nice meal to soothe my raw nerves. I cut the first bite, my mouth watering as I raised it to my lips … and that was when the kitchen caught fire."
The second version gives you more. More tension. More connection. More to relate to. More sensation.
Yes … you may be interested in why the kitchen is on fire either way, but you're going to be more invested in the second rendition … because of the details.
Method #3: Creating a Story Gap …
So, obviously, method #2 takes a little more consideration and craft than method #1.
And, method #3 is more advanced still … but it can be the most gripping of the three options, if you execute it well.
This is where you begin to lead your reader down one path, and, as you provide resolution to one question, you open up another question. This keeps your reader leaning in.
Sometimes, you'll even divert your reader down another path that's also interesting. You generate tension in your reader, because they want to see where you're going … but, they also want you to circle back to the first path and close that loop for them, as well.
By creating open loops for your reader as you begin your story, you create a "story gap" that keeps them moving forward. There's always something more they want to know, and it's promised to be revealed in the paragraphs ahead.
This is a journalistic example, written by Mark Hawthorne in 1968 for The New York Times, that perfectly executes a story gap lead:
A 17-year-old boy chased his pet squirrel up a tree in Washington Square Park yesterday afternoon, touching off a series of incidents in which 22 persons were arrested and eight persons, including five policemen, were injured.
Just think about all the directions this can go … all the things you want to know as you read this single sentence.
One minor question is, how does a boy come to have a pet squirrel?
A second is, why chase your squirrel up a tree?
More pressing is, how does chasing a squirrel up a tree set off a series of incidents leading to so many arrests and injuries?
What incidents?
Who was injured and how?
Why did the police get involved?
Why were 22 people arrested? 22?!
Unfortunately, I don't have the answers to these questions for you. And, if you're feeling a little resentful about that, I've successfully illustrated how powerful a story gap lead can be.
When used well, stories are the most powerful tool at your disposal. But, part of using them well means leading into them in a way that grabs your reader and gets them excited to see what comes next.
These three methods can help you do that. Learn to use each of them, and you'll keep more of your audience reading for longer … always a good thing.
This article, 3 Ways to Open a Story That Will Hook Your Reader Fast, was originally published by Wealthy Web Writer.

The AWAI Method™ for Becoming a Skilled, In-Demand Copywriter
The AWAI Method™ combines the most up-to-date strategies, insights, and teaching methods with the tried-and-true copywriting fundamentals so you can take on ANY project — not just sales letters. Learn More »

Published: October 30, 2019