How Eric Gelb Used Lessons from AWAI to
Sell Over $6 Million in Financial Services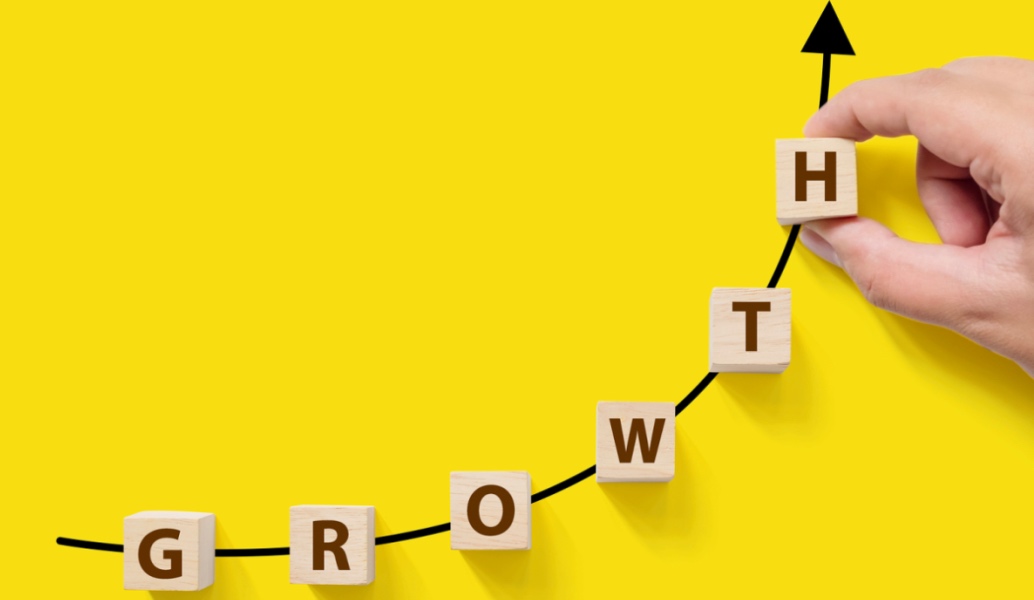 Most people studying with AWAI are working to launch careers as writers. But, some are using their skills to build other businesses or advance their careers.
When Eric Gelb joined AWAI and attended his first Bootcamp in 2009, he had just accepted a job as a sales person in a mid-size public accounting firm focusing on financial services.
In the past three years, he's used the skills he learned from AWAI to sell over $6 million worth of financial services.
When he got started in his sales role, he was strongly influenced by AWAI — especially their yearly Copywriting Bootcamp — as well as Dan Kennedy.
"AWAI has helped me tremendously," said Eric. "I started working to put some creativity into our proposals, templates, and brochures to try to make us stand out from other accounting firms."
In this article, you'll see how Eric has applied copywriting concepts to increase his sales performance. You'll also find some takeaways you can use to land more clients for your writing services.
$792,000 came from an event series … and he wrote all the copy
One of the ways his firm attracts new clients is by hosting mini events for 15 to 20 people.
"In the five years we've done these events, we've generated $792,000 of revenue, from 27 engagements," he said. "From that I received commissions that were just shy of $36,000."
Eric's company calls these events Knowledge Shares, and they last about two hours. They include food, networking, an informative presentation, and a question-and-answer session. The company spends about $400-$500 for each one.
What kind of content do they share? Information on Employee Stock Ownership Plans (ESOPs). But, this can be tailored to any business. For Eric the events opened the door for hundreds of thousands in sales. It can do the same for your clients and for your own business.
Choose a Topic That Will Attract Your Best Customers
Eric closes sales after the event. The event brings in leads that he then follows up with. A percentage of those become clients, and Eric earns a commission.
(In September, Gelb will host a webinar for Wealthy Web Writer where he explains the exact system he uses to promote these profitable events. You can learn more about that event here.)
To promote each event involves writing a lot of copy. There are about 15 separate copywriting projects that go into it, including the invitation, the event title, email confirmation, presenter bios, subject lines, and PowerPoint presentations.
Eric has hosted a dozen or so of these events over five years. (Because the audience is kept small, the presentation and marketing materials can be used again from one event to the next.) All told, these events have earned at least $792,000 for the company, when you factor in repeat business.
You can use the information to create a copywriting package for your clients to run similar events, and (if you like selling, like Eric does) you can even offer to close the sales and earn commissions.
Or, you can use these events to bring in clients for your writing business.
Landing a million-dollar proposal by understanding the audience and finding a big idea
Do you ever wonder how to make a proposal stand out and connect with the search committee, especially when the stakes are high?
This is another way Eric has applied his AWAI training to grow his success — and his income.
He uses the skills he's mastered to write high-stakes proposals that close deals.
A good example is when he was writing an accounting proposal for a privately held company worth a few billion dollars. One of the questions in the request for proposals was to "Describe your company's culture."
Most people would simply start writing, or worse, cut and paste the answer. But, one of the biggest lessons Eric learned from AWAI is to know your prospect.
"I studied their website, where they had written out their value system in painstaking detail," said Eric. "I outlined their culture and then I described our culture point by point against theirs."
They ended up getting hired, and he pocketed $22,000 in commissions.
Eric shared more about the response to his proposal. "What happened was they said, 'The owners really felt that your culture and theirs was very much aligned with its focus on quality and sincerity and integrity, so they just want to talk to you for accounting.' The annual fee on that was a million dollars, and so from that I got $22,000."
The other AWAI lesson that helped him win this deal was finding a Big Idea that would appeal to the prospect.
During his research he got a good sense of what the owners of this company were like and what they cared about.
The company needed accounting services, but really wanted to safeguard their money; and so accuracy was important. Unfortunately, that's what every company would emphasize, and it's hard to make accuracy exciting. So, Eric dug a little deeper to find a big idea. What he discovered was that this company sincerely cared about the team handling their account. He made his proposal stand out by emphasizing his company would create a dedicated team that would receive continuous education and training to handle their account.
He backed up his "dedicated team" statement with proof. Eric said, "Over the past three years, our company has had 89% employee retention, which is unbelievable in public accounting, because most of the industry tends to be around 78%. We train our people, we're into continuous education and a good work-life balance … and we promote from within. I was able to connect all those ideas to what I thought the client wanted."
Always Offer Glicken
Eric first heard about "Glicken" from John Forde in his Copywriter's Roundtable email newsletter. Glicken is like the extra sweet topping on top of an already sweet cake … and it's an exciting concept for a lot of copywriters, because it describes all the perks and bonuses that tend to come your way when you begin writing.
Naturally, most writers are on the lookout for glicken being offered to them. Eric takes the idea a little further. He always offers a little glicken in his proposals.
For his million-dollar proposal, he emphasized the emotional and practical benefits the client would enjoy because his company has such low employee turnover. He highlighted benefits with statements like, "You'll know that you'll have the same people taking care of you for years. That means you don't have to re-educate people, and you can count on them to understand the issues you face. They'll grow with you over time, so they can be more helpful."
Copywriting Lessons Aren't Just for Writers
Copywriting is salesmanship in print, as Claude Hopkins teaches … and Eric's application of copywriting skills is a perfect example of how to use the principles to sell by writing more persuasive proposals and promoting events that attract high-value clients.
Since joining AWAI, he's used ideas like understanding the audience, researching the prospect, finding a big idea, and offering glicken in a way that gets a bigger positive response from his prospects.
And, each of his ideas can be adapted to help you do more for your clients … and to grow your own writing business, too.
Have you used AWAI's copywriting lessons to become more successful in a non-writing business? Tell us about it in the comments.
This article, How Eric Gelb Used Lessons from AWAI to Sell Over $6 Million in Financial Services, was originally published by Wealthy Web Writer.

The AWAI Method™ for Becoming a Skilled, In-Demand Copywriter
The AWAI Method™ combines the most up-to-date strategies, insights, and teaching methods with the tried-and-true copywriting fundamentals so you can take on ANY project — not just sales letters. Learn More »

Published: August 21, 2019