5 Small Things that Can Lead to Daily Progress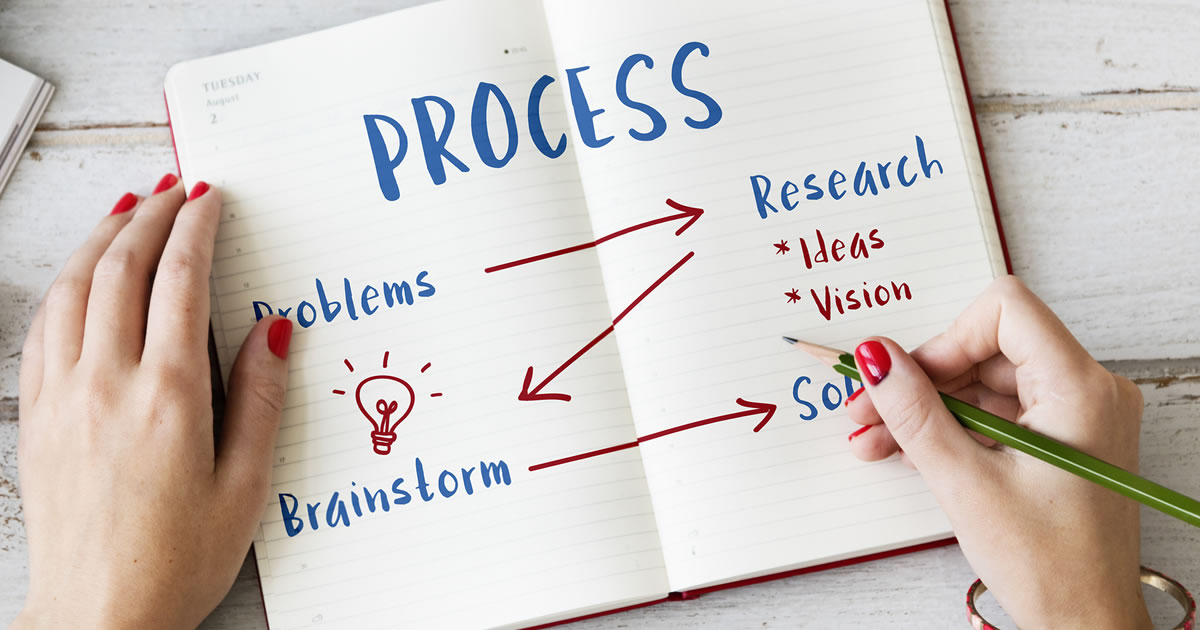 If you're feeling overwhelmed by everything you "should" do to launch or grow your writing business, you're not alone. Learning your craft, marketing your business, creating a website, working with clients …
Where do you start? And, how can you get it all done?
I had those questions, too. And, sadly, I let them keep me frozen in fear for far too long.
While working a full-time job, I'd come home after a long, tiring day, glance at my to-do list, feel the anxiety rise, and promptly decide I needed a "night off." The rest of the evening would be spent plopped in front of the TV, feeling terrible about my lack of progress and telling myself my current job wasn't so bad after all.
It was a dangerous cycle of procrastination.
After a while, though, I realized I would never achieve my goals if I didn't find a way to make daily progress — even just a little.
So, here are the five small things I did to turn it all around, make steady progress, and finally reach my goal of leaving my full-time job behind to become a freelance writer:
1. Create a morning routine.
If you work a full-time job, your morning routine likely consists of showering, getting dressed, pouring coffee into a travel mug, and quickly eating a granola bar during your commute. At least, mine did.
I was so rushed in the mornings (probably because I hit "snooze" so many times — argh!) that my goals didn't cross my mind until much later in the day. By that point, I already felt like I had fallen behind.
To turn this around — and start making daily progress — I changed my morning routine. First, I stopped pushing "snooze." Then, I used the extra time to enjoy a leisurely cup of coffee and write in a journal. Some of the things I journal about are goals, progress, ideas, things to be grateful for, and tasks I don't want to forget.
2. Put your most important tasks first.
You've probably heard the popular advice to "eat a frog." Basically, the idea is you tackle a big task — something that will move you closer to your goals — first thing every day (before email, social media, and other distractions).
While I never quite mastered "eating a frog" before work, I did make it a top priority when I got home. I would tell myself if I did something for 30 minutes, I could take the rest of the evening off.
Often, 30 minutes would turn into more, and I'd wind up quite productive. But, by keeping the commitment small, I basically tricked myself into starting.
To ensure you create smaller tasks that can be accomplished in 30 minutes each, break down your goals. Saying, "I'm going to build my website in the next 30 minutes" is the same as setting yourself up to fail. It's simply not an obtainable goal within such a short time.
Instead, break that big goal into smaller parts: writing the content for your homepage, choosing your color scheme, setting up your contact page, or other small (but meaningful) things that can be completed in about 30 minutes.
If you're not sure what to work on, and you don't yet have paying clients, here are some ideas:
Create a Money-Making Website (or your freelance website)
Write Spec Assignments for potential clients
Rewrite letters received from marketers to create samples
Offer writing to charities in exchange for testimonials and samples
Reply to job-board posts looking for writers
Build up your LinkedIn profile and start making connections
Watch an Inside AWAI webinar
When you're finished, be sure to check the task off your list. Or, even better, move it to a "done" list. When we make incremental progress — spread out over days, weeks, or even months — it can be difficult to recognize exactly how much progress has been made. A "done" list will help you stay motivated and mindful of just how far you've come.
3. Write daily.
I often include this tip when writing or discussing writing success … Why? Because practicing your craft (i.e., writing) is essential to becoming a successful (well-paid) writer. There's no way around this one. If you want to be a writer, you must write.
If you already have clients, you probably write every day to meet your deadlines. But, if you're still in a full-time job, you might need to be creative about how to fit in your writing time. You might write as part of your morning routine, on your lunch break, after work, or maybe at the end of the day. Any time is fine … as long as you do it.
If you're not sure what to write, here are a few ideas:
Write out a sales letter by hand
Write your own sales letter for a product or service
Journal about your goals and progress
Write blog posts or articles about what you're learning
Complete these Writing Prompts
Work on a Spec Assignment
Of course, these ideas are just a few of the many things you could write. The point here is that you do take the time to write. (I aim for at least 500 words, five times a week.)
4. Brain dump.
I vividly remember a drowning feeling as too many tasks swirled around in my head … "finish Chapter 7 of Web Copy 2.0," "write the content for a LinkedIn page," "reply to new posts on the job board," "decide on a website theme," "learn about website security," "launch a Facebook page," "create proposal templates," and on and on.
Just thinking about those things made me stressed. And, to make matters worse, they all felt equally important!
That's when I turned to task management, which doesn't have to be difficult. I confess I spent a lot of time — far too much time — exploring different task management apps and weighing the pros and cons of each. Even after choosing one and setting it up, I would change my mind and start over.
Finally, I realized all of that was completely unnecessary and only distracted me from real progress. All you really need to manage your tasks is a piece of paper and a pen. (You can always worry about adopting apps later, once your business is up and running.)
For now, grab a pen and write down all those things swirling around in your head. Get it all out — even the tasks you think are unnecessary. Just by writing these tasks down, you'll feel some relief. Then, focus on only the tasks you must do.
Here's a suggestion that may help also: 5 Steps to FOCUS (Follow One Commitment Until Successful).
5. Start an evening routine.
In the beginning, my freelance work didn't begin until after 6 p.m. So, my evening routine was often a "before bed routine." (These days, I aim to complete it at the end of the workday.)
The first thing I do is review my calendar. At the end of each day, there are tasks that were completed (which I check off), tasks that need to be postponed (which I drag onto the next day), and new tasks to add.
By making this part of my evening routine, I know exactly what's on the schedule for the next day, so I'll be able to get right to work. (Plus, I can enjoy the evening knowing I'm on top of things … even if I didn't finish everything on my list.)
During my evening routine, I also check and reply to email, review and recommit to my goals, and brain dump any new tasks floating around in my head.
I also take time to be grateful for how far I've come. While this advice might seem "woo-woo" or flippant, I've found it to be the most important, because gratitude keeps me motivated and moving forward, even on the most difficult days.
Leapfrog Over Years of Trial and Error
Which brings me to one more important thing I learned that helped me make big progress …
As an AWAI member, you have loads of information and resources to help you every step of the way to the writer's life.
A working path has already been laid out for you for building a freelance writing business. And that means you never have to wonder what to do next.
In other words: "Don't reinvent the wheel."
What does that mean? Well, as writers, we're naturally creative. And, sometimes, we use so much effort trying to do things differently, when something that will work is right in front of us.
I understand … there's something appealing about doing it your own way. But, I've found it very calming to have others to turn to for support and for ideas. And, I learned it's better and faster to follow the advice of successful people — namely, the experts at AWAI who are willing to share nearly everything about their business (so you can replicate it).
Don't waste their efforts. Take advantage of the roadmaps already laid out!
To be a successful writer, you literally just have to follow the directions and take advantage of the library of resources … that's what I did.
Remember, no matter what your goals are, someone has been there before you. For example, someone has already made six-figures as a copywriter. Someone has already set up a successful copywriting, content marketing, web writing, or Business-to-Business writing career. Someone already has a successful Money-Making Website bringing in thousands of dollars every month. Someone has worked with your dream client in the past … (Need a place to start? Check out the roadmaps here.)
Uncover what they did and how they did it. Then, imitate their successes. As a bonus, you'll be able to learn from their mistakes, so you don't make the same ones.
Whatever you think is holding you back, someone has found a way around it. Reach out for help and start moving forward today.
So how about you? What "small things" do you use to create big change in your life? Please share in the comments.

The Writer's Starter Kit: Everything You Need to Set Yourself Up as a Professional Writer (in a Weekend!)
Get all the proven tools, checklists, step-by-step blueprints, and templates — everything you need to launch your freelance writing business fast. Learn More »

Published: June 20, 2019