How I Got Started Making Money as a Copywriter (With No Sales Letters!)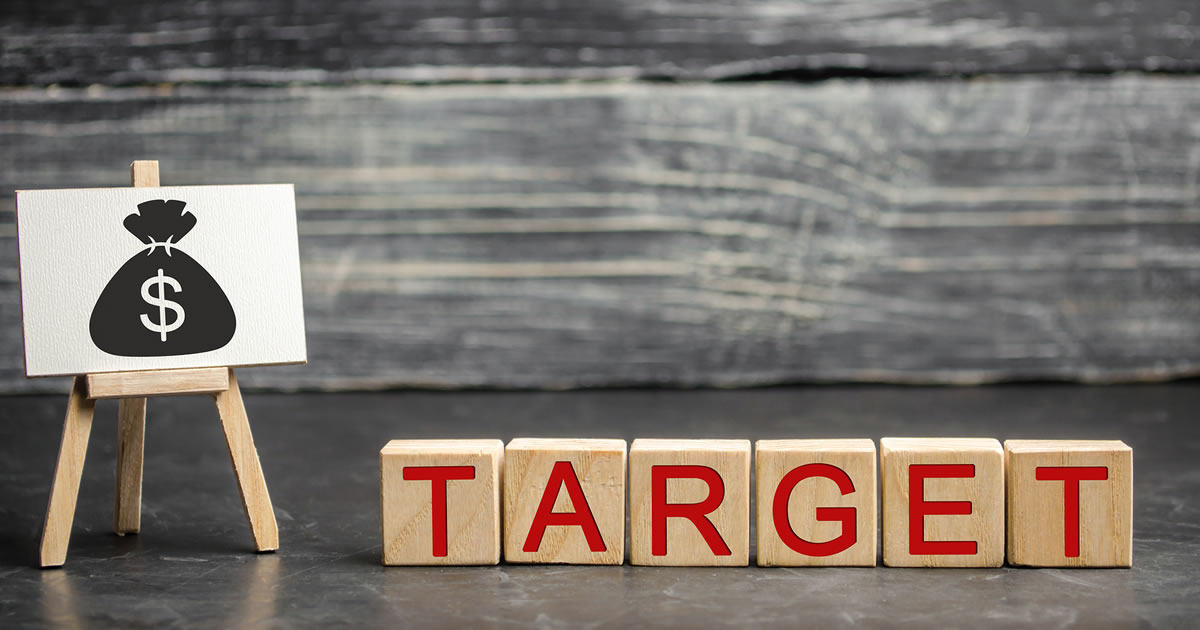 No question, it can be intimidating to tackle a full-blown long-form sales letter, even with the top-notch training provided in AWAI's Accelerated Program for Six-Figure Copywriting.
The truth is, it takes practice to write a sales letter that is persuasive from start to finish, while keeping readers hanging on the edge of their seat … ready to pull out their wallets.
I know, because I'm still learning myself. But I did make a discovery that helped me start earning fees while I was learning. It could work for you too, even if you're early in your copywriting journey.
Short Copy, Big Money
Let me tell you the secret I learned not long ago …
Long-form sales letters aren't the only way to make good money as a copywriter.
There are shorter pieces of copy that require much less research and planning. And in general, they are easier to write and take less time, which means you'll be earning money at a faster rate than if you were an aspiring writer working on long-form sales letters.
What kind of shorter copy projects? Here are five of them:
1. Short Copy Project: Emails
Imagine writing an email for a local health food store about their upcoming sale on Turmeric supplements … and making $100-$250 for a couple of hours of work.
But wait, that health food store isn't going to need just one email. They're going to need emails every week, all year long.
Now those fees start to add up. Plus, as your skills grow, you'll be able to snag some high-level clients, and could make up to $1,000 or more per email.
Here's another way to make money writing emails …
Ever sign up for an e-newsletter?
I did last week. I signed up to receive a newsletter from a running store. I immediately got a welcome email. The next day, I got another email about customizing the type and frequency of email messages I wanted to receive from the store. Two days later, another email arrived telling me how to earn perks with their "Run Rewards" program.
Those emails are called autoresponder or funnel emails. Companies use them to build their relationship with customers. They're short messages designed to inform, engage, and drive traffic.
Email series like these can be three, five, seven, or even more emails. You can get paid anywhere from $100-$1,000 per email in a series.
Emails are also used to drive sales.
You've seen these …
You get an email about a sale from the pet store. Then you get the "Sale ends tomorrow, don't miss out!" and "Last chance, sale ends today" kind of emails.
All these emails are in high demand. According to HubSpot's 2018 digital marketing report, more than $350 million is expected to be spent on email advertising in 2019.
No reason you can't get in on this!
2. Short Copy Project: Online Ads
You've seen these ads on your Facebook feed and in your internet search results or on websites. When I checked a news site this morning, I saw an ad for my favorite women's athletic wear store. (I resisted the temptation … this time!)
Again, these are smaller writing projects that are high in demand.
Study the ones that show up when you're online. Notice the short, intriguing headlines, specific benefit-filled descriptions, and a convincing call-to-action. And if you don't spot these things, there's your opening!
Rewrite some of them and reach out to the company with your samples. You could be on your way to making $100-$150 for a 50-word ad!
3. Short Copy Project: Social Media Posts
Like emails, you're probably very familiar with social media posts. Facebook, Twitter, Instagram, YouTube, etc. Most of us use at least one of these apps daily.
Well, businesses are using them too.
HubSpot reported two million businesses use Facebook for advertising. And 88% of companies with more than 100 employees use Twitter for driving sales. However, in a recent study by eMarketer, nearly half of businesses said social media was one of the most difficult strategies to execute. That spells opportunity for writers who understand how to use social media effectively.
So, check out your favorite stores and see which social media sites they're using. Then take a look at their posts. Are any of them posting sporadically … one or two a week, then nothing for a few weeks, then one or two a week again?
Maybe they get too busy and don't have time to post regularly. Maybe they need someone just like you to give them a hand.
Land a retainer deal with one of these businesses to handle their social media and you could be raking in $1,000-$2,000 a month on retainer. Imagine if you set yourself up with two or three deals like this! You'd have consistent fees coming in the door, even working part-time.
4. Short Copy Project: Video Scripts
This isn't about the long sales videos that run for 45-60 minutes or more.
Instead, think about some of the videos you see on YouTube or Facebook. I recently saw a video about a dog training course on my Facebook feed. (How did they know my dog barks too much?)
Sometimes the videos are selling, but other times they are explaining how to do something. These videos are usually less than two minutes long.
And guess what? They need a script for the content. A script someone needs to write!
Businesses want video script writers because according to HubSpot, 64% of viewers are more likely to buy a product online after watching a video.
Who better than you to write the script?
Master the short video script and you can make $125-$150 per "script minute," maybe more.
5. Short Copy Project Articles and Blog Posts
Articles and blog posts are longer than emails or online ads. They also require a little more research. But they require far less time and effort than a 15 or 20-page sales letter.
You still need to grab and hold the reader's attention. You still need to persuade the reader to do something, even if it's just acting on a recommendation. But you need much less supporting proof than long-form sales letters require.
Articles and blog posts are about attracting potential customers and building trust. They can also be used to keep existing customers engaged and lead them toward additional purchases.
You can write articles or blog posts for companies that deal in products or services you're passionate about and get paid anywhere from $150 to $800. Again, you can find plenty of businesses that need this content weekly or even daily.
Don't give up on the long sales letter, but …
The moral of this story is this. You don't have to give up on honing those sales long-form letter skills.
But in the meantime, if you want to jump-start your earning power, check out writing some of these smaller copy projects. They're easier, but they still bring in good money.
The simplest way to get started is to check local businesses. Find out which of these copy projects they're using. Study what they are doing and see how you can improve it. Then reach out and offer to take some of this work off their already full plates.
You can get your foot in the door if you choose these short copy projects. Keep in mind, you could make a good living focusing strictly on these short copy "collateral" projects and never write any long-form sales letters. That's the great thing about copywriting — you have a lot of options and you're in control.
Do you have questions about any of these smaller copywriting projects? Please share with us in the comments below so we can help.

The AWAI Method™ for Becoming a Skilled, In-Demand Copywriter
The AWAI Method™ combines the most up-to-date strategies, insights, and teaching methods with the tried-and-true copywriting fundamentals so you can take on ANY project — not just sales letters. Learn More »

Published: May 10, 2019