One of the Hottest Niches in B2B — and Still Growing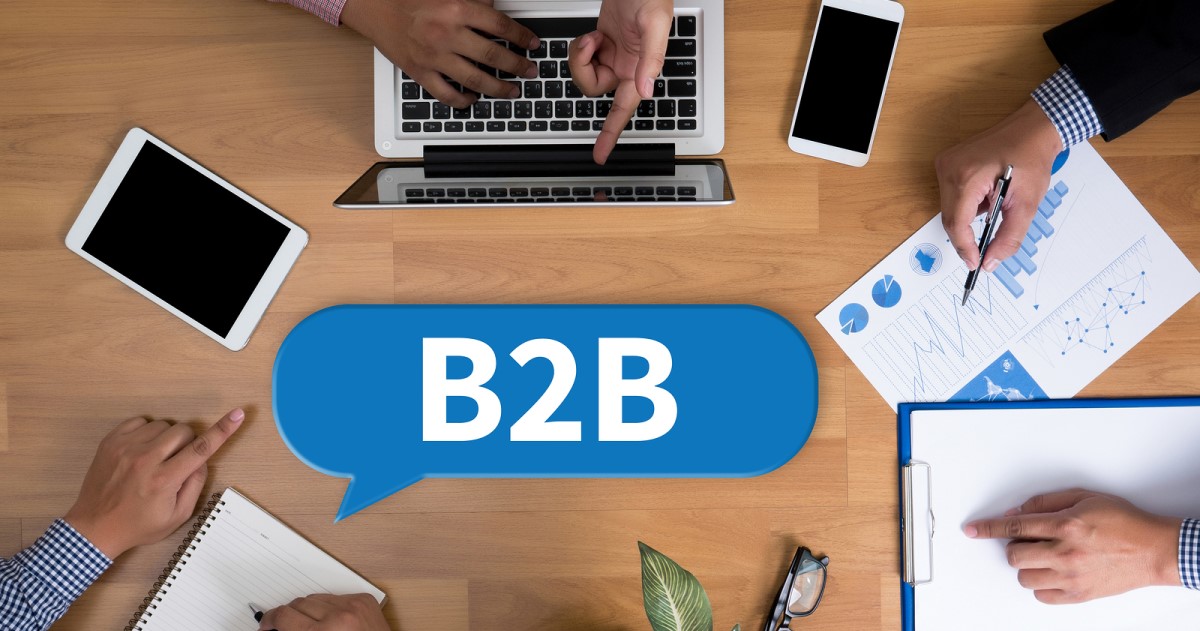 B2B is one of the hottest — and highest paying — niches for freelancers today.
B2B companies spent $4.6 billion in 2018 on digital marketing alone, a jump from $4.07 billion in 2017.
A lot of that money is going to copywriters who understand how to write for the B2B audience. There's so much demand for copy, clients are willing to pay top dollar for even those without much "professional" experience.
One of the most important ways B2B companies market to potential customers is through email. It's a tried and true method that works well in a business setting … and is much in-demand.
87% of companies use email to generate leads
73% of B2B marketers say email is core to their business
74% said email marketing delivers the best return on investment
Steve Slaunwhite has been writing in the B2B niche for more than 22 years. And these days he specializes in teaching new B2B copywriters how to hone their craft and get the results clients want.
Steve is a trainer and mentor. He's led workshops and coaching copywriters for dozens of businesses and associations, including ACAMS, Scheduling Institute, UPS, and Mindset Catalysts.
It's clear email is important to B2B companies. And Steve's program, Writing Email Copy for B2B Companies, is the best way to master this all-important skill.
Steve has a gift for making B2B copywriting concepts and strategies easy to understand and implement in your own projects, as his past students discovered …
"After taking Writing Email Copy for B2B Companies, I offered to write a promotional email for a client. When he saw the email, he asked me to write more … and more … Demand for B2B emails is huge. This program has opened up a lot of opportunities for me.
"Steve's a great teacher. He breaks down the process step by step and explains what works and what doesn't. The writing formulas and tips he shares are golden." – Sharlet Brennan
"I just wanted to thank Steve Slaunwhite for the AWESOME job he did with the B2B email class today. I was a teacher for a long time, and he is a great teacher. I was a good teacher, but not a 'natural' teacher. I had to learn, and improved every year. Steve is a natural at this. I hope to take every class he offers!"- Gail Girouard
"If you're looking to write copy for the huge and profitable B2B industry, do yourself a favor and go direct to the best source of information and training in this field — Steve Slaunwhite. He's got your back!" – Cindy Stock
"The course goes into detail on planning the project and writing the four broad types of emails. But it doesn't stop there. It discusses headlines, design & visuals, and has a chapter on valuable tips and hacks, and a chapter on promoting your services. What I liked most and was not expecting was a chapter on writing landing pages. I would highly recommend this course for anyone writing in B2B." – Terry Hudson
"To fellow AWAI members I would say, yes! Buy it. Writing Email Copy for B2B Companies is well worth the investment. Steve really breaks down the course and makes it easy to understand. What I liked most about it was the Promotional Email Formula. All you have to do is follow this, and writing B2B email copy is a snap!" – Verne Thompson
"Steve does a very good job of making writing B2B emails clear and simple. Working through his program has really boosted my level of confidence in this type of writing. No more overwhelm!" – Linda Danner
Steve's program, Writing Email Copy for B2B Companies, is the best way to learn the skills you need to craft winning B2B emails. You'll also learn how to identify and land the best clients.

The AWAI Method™ for Becoming a Skilled, In-Demand Copywriter
The AWAI Method™ combines the most up-to-date strategies, insights, and teaching methods with the tried-and-true copywriting fundamentals so you can take on ANY project — not just sales letters. Learn More »

Published: January 24, 2019