Five Ways to Land B2B Copywriting Clients Using Twitter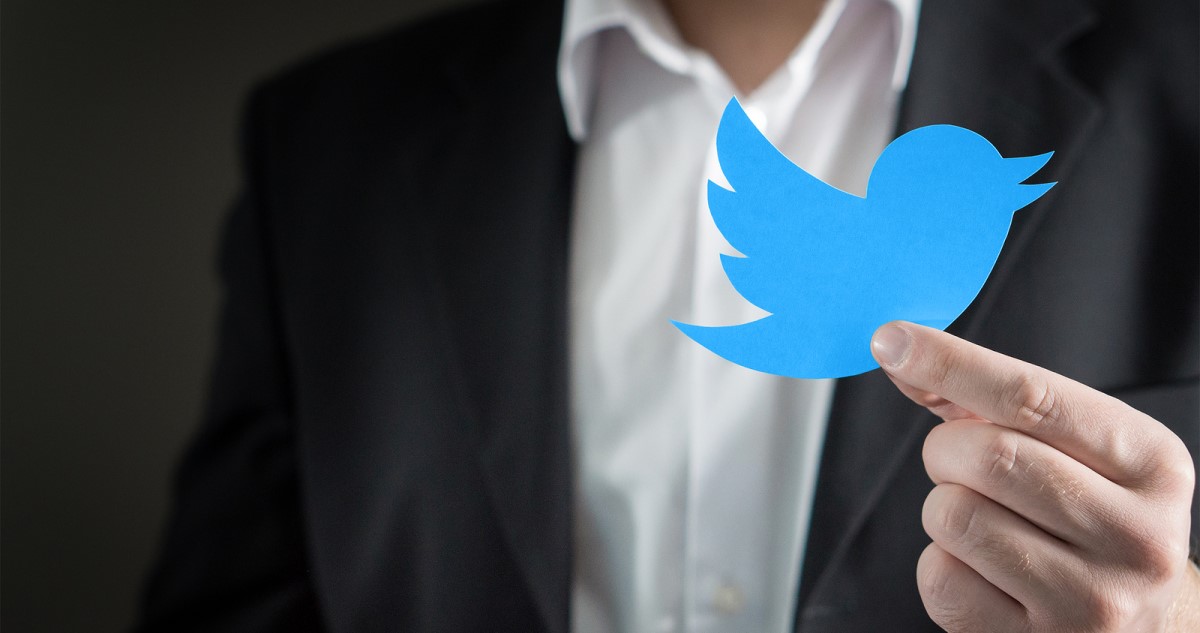 Smart B2B companies use social media to talk with customers and watch their competitors. Seventy percent of those businesses log into Twitter to do it, Social Media Examiner's 2018 report says.
Why Twitter?
It's much more casual than LinkedIn, so companies and customers can show more personality there. Plus, they can gain insights on the core needs and wants of their clients and prospects.
It's also an excellent platform to use to connect with prospects and land copywriting projects.
Here are five ways Twitter can help you land new B2B copywriting clients plus score new projects with current customers:
1. Pin a Call-to-Action Tweet
Pin one tweet with a clear call-to-action to the top of your page so when people click on your profile, it's the first tweet they see.
It's a fantastic opportunity to meet with potential clients, introduce a new product, announce a sale, or invite customer feedback.
Let me show you what I mean …
A Gatsby employee pinned this tweet:
Continuously looking for more @gatsbyjs users to interview so we can improve Gatsby … Your feedback is valuable to us. Sign up for a short interview here —> calendly.com/shannon-soper
Here's mine:
Businesses pay a lot just to get people's attention. My services offer you solutions to that problem. What do I bring to the table? Custom videos and copywriting skills that draw in your ideal clients. Schedule your free consultation with me here —> calendly.com/kathymanweiler
See how a single targeted tweet can create real opportunities for you and your clients?
By the way, Calendly is an online tool that helps clients set meetings with you that fit your schedule. Depending on which features you need, Calendly is free for a basic subscription or you can upgrade for $12 a month.
2. Customize Trending Topics
Twitter automatically shows you the hottest topics in your area.
But let's say you have clients in other cities or countries. You can easily switch to see Trending Topics in those places. Those topics might help you discover new writing projects to offer clients.
Looking for Big Ideas? Browse national and worldwide Trending Topics and note how specific topics connect to your project or prospect.
3. Set Up Twitter Accounts for Clients
You can get a client active on Twitter in less than an hour. Here's how:
Create a good "@handle" (Twitter name) for them.
Write a short, friendly bio for their company.
Design or outsource a profile header featuring their branding colors, logo, and slogan.
Follow their clients, industry influencers, competitors, and prospects that have Twitter accounts.
Pack their first tweet with useful, engaging content and send it.
4. Manage Clients' Twitter Accounts
Pitch them that you'll:
Pin a Call-to-Action tweet on their page.
Create five to seven tweets a week relevant to their brand. (Write them in batches to save time.)
Post those tweets daily at any time they want.
Engage weekly on their behalf in a Twitter chat relevant to their target audience. (I'll give more details about this in a minute.)
Retweet good content from industry influencers or clients four times a day.
Respond daily to tweets sent to them or mentioning them.
Provide a monthly analytics report. (Twitter does most of the work for you. Just add the new influencers and prospects you connected your client with that month to show extra value.)
Now, this sounds like a lot of time and work. Let your clients keep thinking that when you're negotiating your fee.
Here's the thing, though …
I've managed Twitter accounts for several companies, and I promise it doesn't take much time to make your clients look great.
A scheduling tool like Buffer makes it a snap to set up at least a week's worth of tweets and retweets in minutes. Most days, it takes 10 minutes or less to respond to tweets sent to a business.
Many clients will see the value here with your first analytics report … and you'll get rewarded with a nice monthly retainer fee.
5. Join a Twitter Chat
Twitter chats introduce you to influencers in writing, business, and your clients' industries. Many of them have at least one host and often include expert guests.
You can make valuable connections in these chats, and it's a smooth way to get your clients on the radar of their target audiences.
A Google search or Twitter hashtag search will help you find relevant chats where you might find your clients' prospects and competitors.
These are some examples:
#AgChat — Tuesdays at 8 p.m. ET
#BrandChat — Wednesdays at 11 p.m. ET
#ContentChat — Mondays at 3 p.m. ET
#FreelanceChat — Thursdays at 12 p.m. ET
#LinkedInChat — Tuesdays at 8 p.m. ET
#MediaChat — Thursdays at 10 p.m. ET
#MillennialTalk — Tuesdays at 8 p.m. ET
#PeopleSkills — Sundays at 10 a.m. ET
#SalesChats — Thursdays at 12 p.m. ET
#SmallBizChat — Wednesdays at 8 p.m. ET
Chats like these often spark private conversations and online friendships. Thanks to Twitter chats, I'm connected to several authorities in marketing and small business.
I've also built online relationships with fantastic people who share similar business goals and love the same hobbies I enjoy. Chances are, I never would have met them outside of chats.
A Twitter Chat Guide
Twitter chats can feel overwhelming at first, so here's a starter's guide:
Before joining a chat, send a tweet like this to your followers: "Hey, everybody! You might see a flood of tweets from me for the next hour because #ContentChat is starting. You're welcome to join us! Thanks for your patience."
Check the host's Twitter page a day or two before the chat. They may have already posted questions or reading material for that week's chat.
If it's your first time in a chat, say so! You'll get a warm welcome from the host and others in the chat.
End every tweet with the chat hashtag (#AgChat, for example) so others in the chat can find it.
A typical Twitter chat includes three to eight questions from the host. If you're answering Question 2 (Q2), begin your tweet with A2 so it's clear what you're talking about.
Retweet useful answers, but don't go overboard. If you retweet too much in a short time, Twitter might think you're a spammer.
Go with the flow. You can't possibly stay on top of everything in a Twitter chat, so jump in with good comments when you can and let the rest roll. Tools like TweetChat and Twubs can make chats more manageable.
Before leaving the chat, send a tweet to the group thanking the host and everyone else for a lively conversation.
Want to know a secret bonus for writers that comes guaranteed with every Twitter chat?
They move so fast, you get real-time practice on quickly crafting short, compelling content that engages people. They're wonderful exercises to improve your writing speed.
Give these five business-building Twitter strategies a try. I bet they'll pay off for you.
This article, Five Ways to Land B2B Copywriting Clients using Twitter, was originally published by B2B Writing Success.

The AWAI Method™ for Becoming a Skilled, In-Demand Copywriter
The AWAI Method™ combines the most up-to-date strategies, insights, and teaching methods with the tried-and-true copywriting fundamentals so you can take on ANY project — not just sales letters. Learn More »

Published: December 20, 2018