Why a CRM Is Useful for Freelancer Copywriters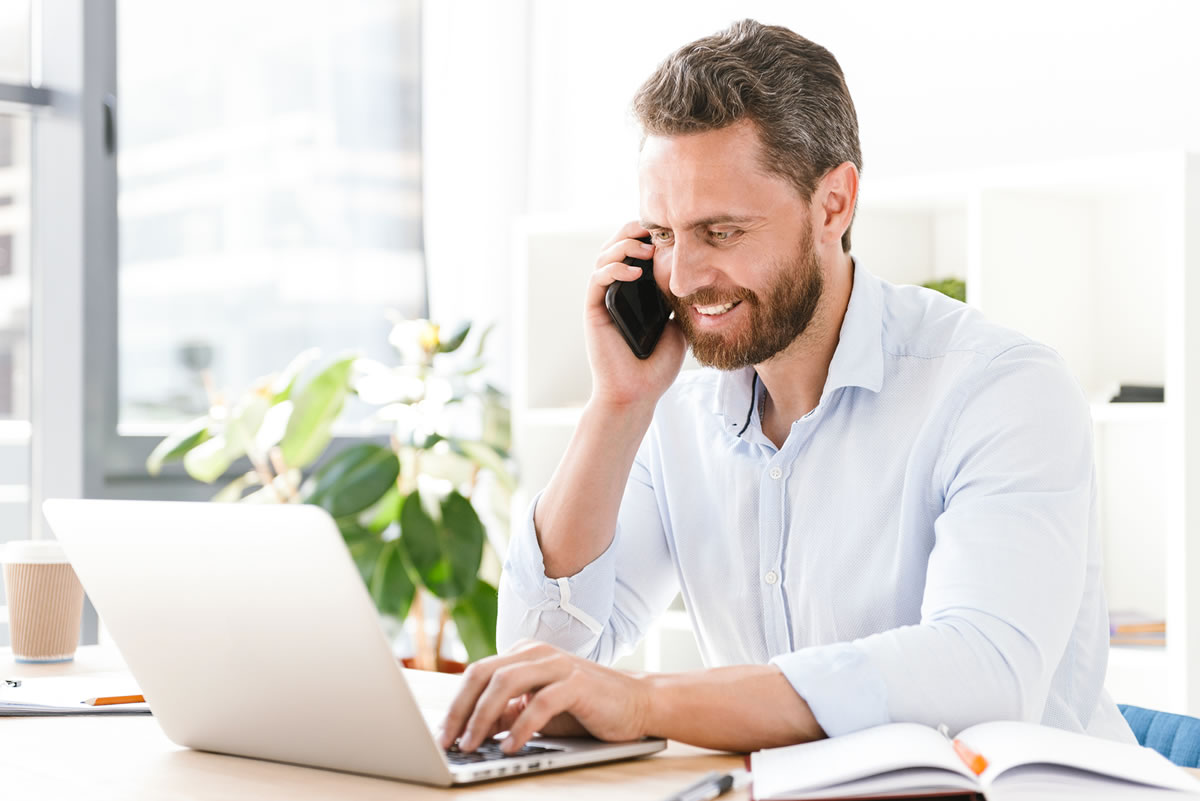 As your freelance business grows, you'll find yourself juggling more emails and contacts every day. There are your clients that need status updates of your project work, replies to questions from leads, and the regular touchpoint emails you send out to prospects who weren't ready to work with you the last time you spoke.
That's a lot of emails, but it's important work for you to keep your pipeline full so you've always got something else to work on.
This is where a CRM comes in.
A CRM is a customer relationship management tool you can use to manage all aspects of interactions with customers, prospects, and leads, through the entire lifecycle of your customer.
It's usually a piece of software that stores all the information you have for people, including their contact info, a timeline of your contacts, and what you talked about.
Do you really need a CRM for your small freelance writing business?
Some gurus say yes, while others say no. It just depends on your business and your comfort level with software tools.
When a CRM can be useful
You're spending at least half of your day chasing after prospects and clients. Once your freelance business grows past a certain point, doing CRM manually is a waste of your precious time. You're not getting paid to do it, it's not part of the copywriter job description, and it's a low value

Working on client projects or even marketing your business is a much better use of your time, so a CRM tool can help redirect that time and energy to your high-value activities.

You have more than five prospects on your "contact me later" list. As you know, not every prospect you speak to is ready to work with you at that particular moment. So you need an efficient way to stay in touch with them on a regular basis without checking your calendar to see whom to email next.

A CRM tool can automate the reminders (and sometimes even the emails), keeping yourself accountable to those clients and prospects who will want to work with you in the future.

You want to standardize your processes. We can all benefit from processes to run our businesses. Whether it's a simple onboarding process for new clients or a better way to handle your marketing tasks, processes can be your friend.

Most CRMs can help you standardize your sales processes so you can see the entire lifecycle at once.

You want better visibility into your pipeline and clients. At a certain point, you'll need more visibility into your pipeline to understand how your sales process is working.

Without a solid CRM tool, you won't know your conversion rates, your win/loss rates, or any other numbers about your business. This data is critical to help you scale up your business into something more than it is today.

You want to improve your client and prospect relationships. It happens to everyone … when you're busy, you move some of your clients to the backburner because of the scope of their project request, their budget, or timeline. Then you forget what you were talking about, and when you do reach out to them, you're rehashing things you've already talked about, wasting their (and your) time!

Nurturing these clients is vital to the health of your business, but it's important to engage with them appropriately, so you're not wasting anyone's time. A CRM can provide you with a timeline of your previous interactions, so you've got the latest information ready to go at a moment's notice.
How do you start with a CRM?
There are many different kinds of CRM tools out there, from the simple to complex, so let's take a look at what to keep in mind when looking at one for your freelance writing business.
Entry-level CRMs
Many CRMs were created for the enterprise-level business, so you can immediately discount those options right away. For your freelance writing business, you want a CRM that:
can manage different types of contacts (lead, prospect, etc.)
sorts your contacts any way you need
offers simple options for importing/exporting data (to help get your information in or out of the software, as the case may be)
has a comfortable user interface for you (Do you like the way it looks and feels? Are the colors okay for your eyes? Is it easy to find what you need in the software?)
integrates with any other software you need it to, such as email, scheduling, email automation, etc.
Most of all, you may want to start with a free CRM option, since you're not quite sure what you need and what will work for you. Play around with a few at first, before settling on one for a proper trial. Some free CRMs include Hubspot CRM, Zoho CRM, Bitrix24, and Capsule CRM.
Intermediate-level CRMs
After a while, you'll have gotten the hang of your CRM and now need a little more. The best CRMs out there adapt to what you need, anticipating your needs and giving you those options as you grow.
Instead of just keeping you organized and saving you time, it can analyze your usage and data to help you make better decisions when reaching out to prospects and clients.
CRMs to try if you're at this stage of your business include Insightly, Pipedrive, Copper, and Nimble.
A CRM can help any freelance business grow, so if you find yourself juggling more and more emails, contacts, and tasks every day, it may be time to get one.
It'll help you manage all of that information, and more importantly, automate some of the tasks you need to do to nurture your clients and prospects to keep your business alive and growing.
Now, over to you. Do you have any questions about CRMs and your freelance writing business? Let us know in the comments.
This article, Why a CRM Is Useful for Freelancer Copywriters, was originally published by B2B Writing Success.

The AWAI Method™ for Becoming a Skilled, In-Demand Copywriter
The AWAI Method™ combines the most up-to-date strategies, insights, and teaching methods with the tried-and-true copywriting fundamentals so you can take on ANY project — not just sales letters. Learn More »

Published: January 31, 2019