What to Do When … The Client Doesn't Like the Copy You Deliver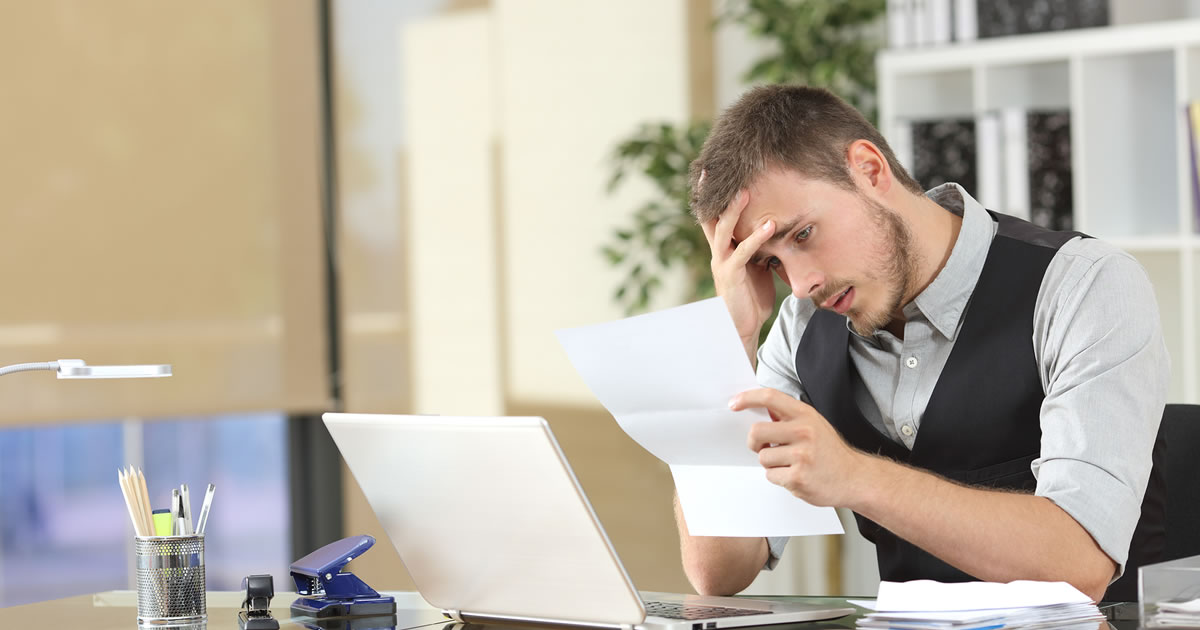 It's inevitable.
Whether you've been a copywriter for years or you're new to the world of copywriting, one of these days, you will deliver your final copy to a client and they won't like it.
This is nothing to be afraid of. It happens to everyone at some point and usually, unfortunately, more than once. So, you need to know how to deal with it.
The first response, and by far the most important, is to not take it personally.
As much as it may sting, it's not a personal insult and it doesn't mean you're a bad person. It doesn't even mean your copy isn't good.
You are not your copy, your work is totally separate from you — a concept that is sometimes hard to grasp when your confidence isn't at its height or if you're new at copywriting.
However, it does mean that there was a disconnect somewhere between you and your client.
When this happens, there are two aspects to address:
You must resolve the problem with this client, which either means revising the copy until they are happy or parting ways.
More importantly, you must make changes that will prevent this from happening in the future — or at least reduce the possibility.
We'll start with what to do about this client.
If you have no idea how to respond, or if you know yourself well enough to know your first response will be defensive or angry, ask for time — time to think or to talk with a colleague or mentor.
Then, depending on what is actually happening, there are three possible solutions:
Revise the copy at no extra charge
Revise the copy and charge extra
Don't revise the copy — part ways
Let's look at each more closely:
Revise the copy at no extra charge. If you deliver the work and the client says, "I don't like it. I don't know why, but I want something different," the problem is partially (or completely) your fault. It's your responsibility to figure out what isn't working. Very often, the client doesn't know. Wordsmith that you are, you may need to help your client articulate the problem. You have to be a bit of a detective to find out what isn't working so you can come up with a better solution. Ask as many questions as you can, to find out what the actual problem is — and don't forget, all without taking it personally.

You can:

Be curious and say, "Can you pinpoint what aspects are working and which ones aren't?" (Give them a few choices.)
Be generous and say, "It seems like you're having trouble articulating what's not working. How can I best help you?"
Be humble and say, "I'm sorry to hear it's not working for you. Let's put our heads together and figure out where the problems are."

Try one or all of these approaches until you get the information you need.

Revise the copy and charge extra. If you deliver the work and the client says, "This is good but we have decided to go in another direction," it's actually not a problem for you, at least it shouldn't be. In fact, things in the business world are constantly changing so this happens often. When the client changes the direction or the scope of the project, you should still be compensated for your work. You will, of course, be happy to provide an estimate for the new scope. But it is up to you to make it clear that this is additional, not instead of. You may offer to slightly discount the second estimate because you've already done some of the initial upfront work — maybe. That's a negotiating point.

You can say this, "What you're asking for now is not included in our original agreement. I'd be happy to give you an estimate for the additional services."

Then, let them decide.

Don't revise the copy and part ways. If you deliver the work and the client says, "This is not what we had in mind. We're going to find another writer," there isn't much you can do. You can offer to make it better but if they are just looking for a way out, let them out. But don't volunteer to refund their "nonrefundable deposit" — per the agreement they signed. (If they didn't sign an agreement and pay a deposit up front, you have a bigger problem.) Only as a last resort should you refund the money, but not under duress. Talk to a lawyer first.
Learning from the experience
More important, actually, than resolving this particular client's problem is what you need to change to prevent this from happening in the future, such as:
Fix your qualifying process. Before you agree to work with a client, watch out for red flags and weed out difficult clients before they get too far. Those red flags include stories about dissatisfaction with other copywriters and a generally negative or disrespectful attitude.
Fix your work process. If you don't find out until the very end of a project that you've taken the wrong direction or didn't understand what they wanted, then the problem is in your process. You may need to get their — or their boss's — approval on initial ideas, concepts, or headlines, to make sure you're heading in the right direction in the first place.
The main point is that you can't be afraid of the client not liking your work. It will happen. You can count on it. And learning how to handle it is one of the best things you can do for yourself and your career.
Have you experienced a client not liking your copy? How would knowing Ilise's suggestions have helped you? Do you have any further questions? Leave a comment for us below.

The AWAI Method™ for Becoming a Skilled, In-Demand Copywriter
The AWAI Method™ combines the most up-to-date strategies, insights, and teaching methods with the tried-and-true copywriting fundamentals so you can take on ANY project — not just sales letters. Learn More »

Published: December 20, 2017