I Want to Meet YOU in Person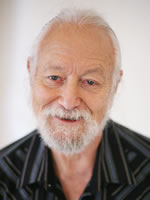 Will Newman
I hate travelling.
I've told you this before, but if I have to go more than a couple of hours away from my cave in the mountains, I'm an unhappy bear.
I buck it up when traveling five hours to visit family. Once there, I lose my grumpiness.
But, grrrr …
Why, then, do I look forward eagerly to a trip in October taking two days and covering 2,867 miles (if lucky)?
It has to do with people.
Which is even more surprising. Call me a curmudgeon. Call me an introvert, but I'm not fond of hanging out among people. At least not usually.
But these people I'm eager to see are special friends I've made over the past 10-plus years.
These are special friends like Carline Anglade-Cole.
I'd known Carline's reputation as a top copywriter for years before meeting her in person the first time three years ago. I was more than a little nervous to meet her. After all, she's so "A-list," she's even written direct mail for Oprah! And I'm in awe of her great skills and success.
No need to be nervous. Carline is one of those rare individuals who makes you feel like you've been friends for many years when you first meet her. And I've seen this quality many, many times. And with many different types of people.
And I always look forward to meeting up again with Bob Bly.
If anything, Bob is more of an introvert than me. But that's never stopped him from being generous with his time every time I see him. Bob, like Carline, willingly shares every little bit of his expertise with those who ask.
But, truth be told, that's not why I wanted to meet him the first opportunity I got six or seven years ago.
I wanted to meet Bob because he is the one person who's responsible for me being a copywriter today. I got where I am because of Bob's book Secrets of a Freelance Writer.
I'm also eager to catch up with Mike Palmer again this year.
Mike's built Stansberry Research (a part of Agora) into a huge direct-marketing powerhouse. He's the copywriter behind the ultra-successful End of America sales letter that generated hundreds of thousands of new subscribers.
Every time he presents, I've walked away with new ideas for my own writing. And as with all the other presenters at Bootcamp, Mike is always free with his time, answering questions and encouraging attendees whenever possible.
Of course, one group I'm excited about seeing are my many friends from AWAI.
Katie Yeakle. Rebecca Matter. Cam Irish. And every single one of the AWAI crew greets me with open arms (literally), joy, and enthusiasm.
Every one of them makes me feel like they're welcoming me personally. Because they are.
Funny thing, though, this is how they greet every single person at the event I've traveled 2,867 miles to attend.
I didn't leave Denise Ford's name off the list of the AWAI crew. I had to acknowledge her separately, because she's been such an intimate part of my life with AWAI.
Oh, there other names I'd love to include. Space does not allow.
But there is one person I am really looking forward to meeting this October after traveling out of my cave in the mountains.
That person is you.
As much as I love learning from the Master Copywriters and seeing the wonderful AWAI team, they aren't the reasons I truly look forward to going to Bootcamp every year.
Instead, it's people like you.
I've never known a group so eager to learn and so willing to ask questions. As a teacher, those two qualities distinguish Bootcamp participants. Those two qualities make traveling a joy.
I hope to see you there. So, if you're able to make it this year, please come by and introduce yourself.
And if you've got questions? At heart, I'm a teacher, and good teachers love answering questions. I'll do my darnedest to answer yours.
Please comment below to tell us your thoughts about today's essay. Before you do that, why not take a minute to reserve your seat at Bootcamp? I'd love to meet you in person and hear about the progress you are making in your copywriting career.

The AWAI Method™ for Becoming a Skilled, In-Demand Copywriter
The AWAI Method™ combines the most up-to-date strategies, insights, and teaching methods with the tried-and-true copywriting fundamentals so you can take on ANY project — not just sales letters. Learn More »

Published: May 9, 2017