How Great Songs Illustrate This Basic Copywriting Principle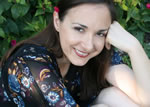 Rebecca Schwab
I'll be honest — I'm pretty new to this copywriting game. But I'm definitely not new to the writing game.
I've been writing almost my whole life. And I love to write all sorts of things — short stories, novellas, poems, just about anything.
But my favorite things to write are songs. Before I started learning the fundamentals of copywriting, I studied the craft of songwriting.
As I started learning the basics of direct-response copywriting, I got most of the principles right away.
But there was one very important principle I had a hard time with.
I Struggled with the "Big Idea" Until …
At first, I struggled with the concept of the "Big Idea."
But then I stumbled on an article on AWAI's website where Sandy Franks wrote about it.
In her article, Sandy explains the concept of the Big Idea and how it started with advertising legend David Ogilvy. And she gives a couple of definitions for the Big Idea.
She explained the Big Idea is the theme of your sales copy. That's when the lightbulb over my head lit up.
Because all great songs have a basic theme the whole song centers around.
In fact, good songwriting teachers tell their students not to bother writing the song until they know what the song's overall message is going to be.
And they teach their students that every single line of the song needs to tie back into that overall message.
Which brings me to …
The 3.5 Minute Song and The Rule of One
Master Copywriter Mark Ford (aka Michael Masterson) took Ogilvy's "Big Idea" and enriched it with "The Rule of One."
There are several elements to The Rule of One. But the core idea is pick one main idea or single benefit. You build the whole promotion around that one thing.
Per the Rule of One, you do not clutter your copy with too many different ideas or too many different benefits.
Too many ideas or benefits stuffed into one promotion will confuse the reader. And the promotion probably won't get the sale.
When you're writing a song, you may not be dealing with benefits per se. But you are trying to get the listener to keep listening to your song all the way to the end.
You're trying to get the listener to download the song. Or even better, buy the album it's on.
And since most songs on the radio are roughly 3.5 minutes long, there isn't room for more than one main idea in that little song.
Mark Ford's Rule of One!
That's why you'll hear so many songwriters say a breakup is worth a whole album's worth of songs.
Listen with a Copywriter's Ears
Like I said — I'm new to this copywriting game.
But I found my copy drastically improved when I went back to my songwriting roots and clearly defined my message or theme before I started writing.
You don't need to take songwriting classes to understand what I'm talking about.
The next time you're listening to the radio — or your favorite music artist — just listen with different ears.
Don't listen as a music lover. Try listening as a copywriter.

The AWAI Method™ for Becoming a Skilled, In-Demand Copywriter
The AWAI Method™ combines the most up-to-date strategies, insights, and teaching methods with the tried-and-true copywriting fundamentals so you can take on ANY project — not just sales letters. Learn More »

Published: May 3, 2017