Jay Abraham's Key Secret to Copywriting Mastery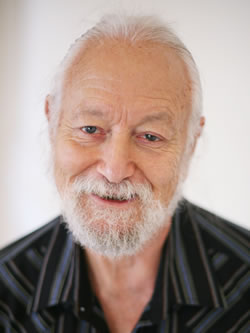 Will Newman
Hello! I'm really jazzed Katie asked me to spend this week with you, sharing some of the copywriting secrets I've shared with my Circle of Success Blog readers over the years. This is a great opportunity for me to get to know the wonderful AWAI community … and I welcome you!
Since this is our first day together, let's start with the most crucial secret to freelance writing success …
"The key to writing great copy … is empathy. It's having a heartfelt understanding, appreciation, and need to help fulfill a problem."
– Jay Abraham
Jay Abraham is the nation's top-paid marketing consultant. Over the past three decades, he's helped over 10,000 different businesses, in over 400 industries, earn in excess of $6 billion in additional sales and revenues.
Developing empathy with the person you're hoping to convince to buy, sign up, take action, or simply believe your ideas underlies all Mark Ford's teachings.
You may have heard this idea expressed as "know your prospect" or "love your prospect." But the word empathy states the idea perfectly.
Empathy means far more than "knowing" your prospect. It's even more than loving (as any of us in a loving relationship can attest!).
Empathy is being able to grasp someone's life and emotions deeply … and feel as that person feels.
In his quote, Jay breaks empathy into three heartfelt parts:
Understanding: If you want empathy with your prospect, you must understand what he thinks … feels … needs … believes … and desires.
This is what Mark Ford describes as your prospect's core complex.
(Tomorrow, we'll talk about specifically how to determine your prospect's core complex.)
Appreciation: If you want to be a successful copywriter, you must travel beyond your prospect's core complex. You have to appreciate how the core complex impacts his life on a deep, deep level.
Consider the tons of advertising being churned out … both mass media and direct marketing. When you look at it, does it feel the advertiser truly appreciates the prospect's feelings?
The copywriter may have done all the research he needed to nail the core complex. But, do the ads show he senses the same paralyzing fear, the depth of anguish, the bleakness surrounding the prospect?
Or the joy, excitement, and satisfaction the prospect searches for? Hardly.
Developing this appreciation for your prospect's needs will make you a more successful writer. We'll talk about this in more depth in a couple of days.
Need to help: Many freelance writers hold onto the misconception that they want to make a sale, or get someone to sign up, or take some kind of action.
But, think about it. Once you deeply and truly understand and appreciate your prospect's inner life, making that sale or getting her to take that action takes second place.
You are left with the need to help that very real person in some way. Your writing … whatever niche or type of freelance writing you do … becomes the means to helping.
Empathy will make you a more successful freelancer.
Understanding.
Appreciation.
Need to help.
Heartfelt. At all times, heartfelt. You must strive to achieve these core qualities in your quest for empathy with your prospect.
Tomorrow, we'll delve more deeply into the first of these qualities of empathy: How you develop a realistic understanding of your prospect's core complex.
Until then, I'd love to hear your thoughts on this subject. How do you develop empathy with your prospect? What's worked … and what hasn't?
Let us all know in the comment section.

The AWAI Method™ for Becoming a Skilled, In-Demand Copywriter
The AWAI Method™ combines the most up-to-date strategies, insights, and teaching methods with the tried-and-true copywriting fundamentals so you can take on ANY project — not just sales letters. Learn More »

Published: July 27, 2015