Get Every Writing Project Off to a Great Start

How many times have you come to a deadline and wondered how you had gotten so little done in so much time?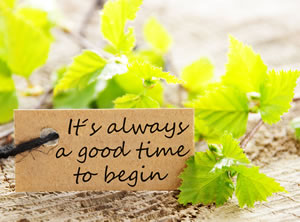 It's certainly happened to me a time or two. In fact, it happened to me just recently. I had taken on an assignment I was excited about. I'd asked for — and received — a very reasonable deadline. But as the deadline drew near, I found myself scrambling to get the work done. I hate missing deadlines, but for this project, I had to ask for an extension … something I hardly ever do.
So what happened?
Well, April turned out to be a much busier month than I expected both in terms of my work life and my personal life. But, that wasn't the source of my problem. It didn't help, but I could have avoided the mess if I'd simply gotten the project off to a stronger start.
In fact, in my many years of freelancing experience, that's a pattern that's held true.
If I start strong and start early, projects are a breeze. I enjoy the work. I finish with time to spare — well, not really "spare." I finish with time to review and revise, which leaves me feeling confident that I'm turning in something my clients will be impressed with.
But if I let a project get off to a weak start, the whole thing will be a struggle. Not always, but that's often the case.
Over the years, I've adopted a four-step process to make sure I start my projects off on the right foot. When I get complacent and skip this process, I'm reminded in a pretty unpleasant way how important it really is.
If you want to get your own projects off to a great start, and enjoy the benefits of doing better work under less stress, try putting these four steps to work for you.
Step One: Review the Materials Immediately
Often at the outset, your client sends you some materials that you'll need to do the project. You might receive a project brief or a control package to review. The starting materials could be any number of things, depending on the project.
The temptation when you receive the email with all those materials attached is to wait until you're officially starting work on the project to review them.
Avoid that temptation. Give the materials a quick look over immediately.
Your clients aren't perfect. Sometimes they may send you the wrong things. Or sometimes they may leave something out. It looks bad if you don't notice until a week or more after you've received the documents. That can make your client feel uncertain about what you're doing — trust me, you don't want that.
You might also realize you have some questions or points that need clarifying. Best to handle that right away, too. You don't want your client thinking at any time, "Sheesh, he hasn't even started yet … is this really going to get done?"
Step Two: Make a Plan
As you review the project materials you've received from your client, jot down the steps you'll need to take to complete the project and how many days you want to spend on each.
From that task list, create two or three obvious milestones where it makes sense to update the client on your progress.
For example, if you're writing a sales letter, doing research and brainstorming ideas may be two items on your task list. Usually after those steps is when you come up with your Big Idea and the framing for the project. That's a good moment to pause and run what you're thinking by the client. Put that milestone into your task list and assign a due date to it.
Setting up these milestones ahead of time will help you stay on track. And it will help keep you and your client on the same page.
Step Three: Set a Start Date
Once you've reviewed the materials and put together a basic plan for the project, check your task list against the deadline, and then set a start date for the project.
Mark it on your calendar … add it to Trello … put it in Evernote. Whatever you do to stay organized, add your project start date into your system.
And then, start serious work on your project no later than that date.
A start date is like a deadline for beginning, and it can transform how you work on projects. When you have start dates, you set up a barrier against procrastination. You can't tell yourself, "I still have time." Or "I'll get to this tomorrow."
Instead, you have a deadline for starting and a deadline is one of the best antidotes to procrastination.
Step Four: Do the Hard Work First
When you do sit down to start your project, focus on the hard work first. Anything that is new to you or that you are uncertain about … put your energy toward that at the beginning of the project.
The reason is that these types of things are the most difficult to gauge in terms of the time they'll take. Finish them first and then you'll only have the easy work left as your deadline approaches. Managing your time around easy, familiar work is much simpler than managing your time around the hard stuff.
Getting your project off to a strong start sets you up to have a strong finish. And it all but eliminates the stress of staring down deadlines that are coming on too fast. Give these four steps a try and see how they work for you!
This article, Get Every Writing Project Off to a Great Start, was originally published by Wealthy Web Writer.

The AWAI Method™ for Becoming a Skilled, In-Demand Copywriter
The AWAI Method™ combines the most up-to-date strategies, insights, and teaching methods with the tried-and-true copywriting fundamentals so you can take on ANY project — not just sales letters. Learn More »

Published: May 13, 2015