Information Marketing: Copywriters Needed!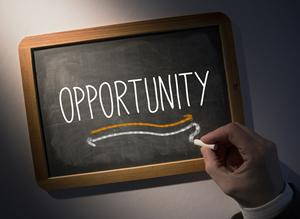 "What's THAT?" is the usual response I get when I tell someone my copywriting niche is information marketing.
It's a relatively new term, although the business itself has been around for over a century. Essentially, an information marketer is anyone who sells information as a product.
That includes well-known companies like Nightingale-Conant, Agora, and even AWAI. Ryan Deiss of Digital Marketer, who spoke at the 2015 Web Copywriting Intensive, is another example of an information marketer.
They come in all sizes — from start-ups to multimillion-dollar companies — and in every industry imaginable. Dan Kennedy and Glazer-Kennedy Inner Circle are information marketers to information marketers.
There are thousands of them around the world. In fact, there's even an association — the Information Marketing Association. (I get many referrals from them!)
Today's information marketer is lean and moves fast … really fast. He'll come up with an idea, create a product, and get it on the market in a few days' time. In fact, most successful information marketers are in a perpetual launch phase. Which means they need a LOT of copy!
Writing Opportunities in the Information Marketing Niche
Video Sales Letters — Jeff Walker's Product Launch Formula (which many information marketers use for their launches) is based on three, hour-long Video Sales Letters. What's your rate for three, hour-long video scripts?
In addition, nearly every information marketer has at least one video on their website, as well as on their multiple squeeze pages. The use of video is growing exponentially as a marketing tool, which means a huge need for scripting.
Landing/Squeeze Page Copy — The typical information marketer doesn't have a landing page … she has several landing pages. Even for one product.
Whether it's for split-testing or simply targeting different prospect types, there's no end to the landing pages that need creating or re-writing. The landing pages are essentially long-form direct-response sales letters and are expected to get results … big results.
In many cases, you can get paid a fee for the copy and also negotiate royalties — a nice perk!
Emails and Autoresponders — If you like short copy, this is a gold mine for you. I don't know of any other niche that uses emails as extensively, or as effectively.
Millions of emails are sent every day through email marketing software services like Infusionsoft or Aweber. I've seen an autoresponder series with over 200 emails in just one series. Can you imagine being asked to write 200 emails? It can happen!
Since the income from information products can be substantial, it makes sense to pay a professional copywriter to write all of their email copy.
Direct-Mail Pieces — Many information marketers put on events, and the ones that do often develop large direct-mail packages to market the event. Even online-only information marketers are starting to realize the value of direct mail.
Remember, you don't have to do the design, only the copy.
Content — Blogs, special reports, case studies, newsletters, and much more! Producing content is the heart of information marketing, so this never ends.
Often the expert will create his own content, but there are still opportunities, especially if you can write fast and have an understanding of the expert's products.
As you can see, there is a huge demand for professional copywriters. And the copywriters that write in this niche can make a lot of money.
How to Know If Info-Marketing is a Good Fit for You
So how can you know if it's right for you? Here's a simple test:
Do you like writing direct-response copy?

While there are needs for content, most information marketers are looking for proven direct-response copywriters. I had one approach me just for an order form because their current copywriter couldn't produce a winning order form.

Do you like working with very savvy marketers?

There are some very smart marketers in this niche. They study other marketers and take note of what works. They test everything. If you like to learn, this is the place.

Do you like working with short deadlines?

Every job posting I see says something about working in a "fast-paced environment." If a corporation is "fast-paced" then information marketing runs at a blistering speed.

This is not the land of "I need a long-form landing page in two months." More like two days. It's hectic … but it's fun, too.

Do you like to be on the leading edge of online marketing?

If you really want to keep up with the latest strategies and online tools, it's all here. Information marketers are the first to test new tools and new ways of using existing ones.

Do you like writing copy for new products or events?

It's never the same-old, same-old for information marketers. While some products are evergreen, the vast majority are new, and every event is a big production. If you like a lot of variety, you've found your spot.
Maybe you read that and think, "That's not really where I want to be, but I am interested in the concept."
Not to worry, there's another opportunity …
Become an Information Marketer and Grow Your Income
You can develop your own information products.
According to Dan Kennedy, "Everyone in business should be an information marketer." It's a very effective way to establish your expertise in your market.
Think about it: If you're a business owner, would you rather hire someone who says they're a copywriter, or someone who teaches copywriting in your industry?
It's not as big a leap as you might think to become an info-marketer. Do you have a free report on your website? That's an information product! An e-book. Ditto!
You can choose how involved you want to be. Maybe you write just one information product that supplements your income. Or maybe you write several. (Bob Bly has a library of e-books and reports that he sells to generate a very nice side income.)
Or maybe you decide you want to focus all of your copywriting knowledge on your own business and jump in full-time. Robin Robins and Sally Hogshead are two examples of copywriters who have built multimillion-dollar information marketing businesses.
Information marketing is a vibrant and nearly recession-proof niche. With information marketers in every industry you can imagine, there are a wide variety of potential clients. The opportunities are there, so jump on in!
This article, Information Marketing: Copywriters Needed!, was originally published by Wealthy Web Writer.

The AWAI Method™ for Becoming a Skilled, In-Demand Copywriter
The AWAI Method™ combines the most up-to-date strategies, insights, and teaching methods with the tried-and-true copywriting fundamentals so you can take on ANY project — not just sales letters. Learn More »

Published: March 25, 2015