The Skill No Profitable Company
Can Live Without …
Learn it and become the kind of writer clients
… beg to work with
… hand over huge checks to keep
… and invite into the innermost workings of their business ventures
From the desk of Rebecca Matter, AWAI Co-Managing Partner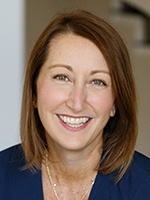 Dear Writer,
My passion is helping writers make a lot of money.
And usually, I write to you about improving your writing skills. How to create better headlines, build better leads, tighten up your bullets … that kind of thing.
Not today.
Today I want to draw your attention to a skill set that builds on your existing copywriting skills — but few copywriters study it.
Why not?
Well, because — strictly speaking — this isn't writing.
Yet the writers I know who are masters of this specific skill are never short of clients … or money.
They live large, working with a waiting list of clients, and dictating their own terms.
They get away with collecting outrageous up-front fees and setting "whenever I want" deadlines … because they can do what others can't.
They can build "the list."
That gives them the right — and the might — to run the show.
The List Is The Key
What is "The List"?
"The List" is the term given to all the names and contact details of the subscribers and customers of a business.
These are the people who get your newsletters, special offers, and sales messages.
Each new name is a new opportunity for a sale — and the lifetime profits of a repeat customer. That's why so many marketers say, "The money is in the list!" — they know it's one of their most critical assets.
As master marketer MaryEllen Tribby puts it, "If you're not building a list, then you're not running a business …"
In today's marketing world, the size and health of a company's list — the master file of their customers and prospects — can make or break a business.
To put it simply, a growing list means the company's opportunities for sales are expanding … something to put a smile on any CEO's face.
But a shrinking list … or one that's stubbornly refusing to grow … means problems on the horizon.
So most firms watch their list numbers very, very carefully.
They know the lifetime value of each new name — sometimes down to the penny. That's the limit of their future profitability unless they can grow their list.
No wonder list building is a front-and-center issue for so many company leaders!
It keeps them up at night. Weighs on their minds all day.
They are constantly looking for new ways to add names and build their bottom line.
And if you can help them — really help them — with building their list, then you have a client for life …
A client who is only too happy to pay you whatever it takes to keep the new names coming in every day.
They will pay for your expert insights … plus all the copy projects necessary to support your recommendations (written by you at premium prices, of course!).
And when a new project or proposal is being considered, you'll be the first person they call.
It's a win-win for both sides … the better your client does, the more you both make.
So all you need to do is learn to get those names flowing in — and have I ever got you covered!
Meet Brian T. Edmondson —
Your Personal Guide To List-Building Success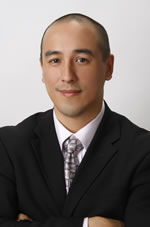 I always look for the top experts to work with AWAI members … and there are a lot of people out there who claim to be list-building geniuses.
But no one can hold a candle to Brian T. Edmondson.
Brian is a self-taught expert in business-building systems and growing list sizes.
He's worked with some of the biggest names in our industry as a consultant, helping build lists for companies like Early to Rise,Agora Publishing, and Tellman Knudson's Overcome Everything, Inc. Along the way, he's masterminded sales campaigns that have brought in millions of dollars.
Not too shabby … especially when you consider Brian started at zero back in 2001.
He was dead broke after losing his job on Wall Street, working as a retail cashier to make ends meet.
And then he took a chance on the Internet …
To make a long story short, it worked out. Big time.
But it was no accident and no lucky break.
Brian worked hard to uncover a system for attracting traffic to his websites and getting that traffic to share their contact details. This let him quickly build lists of prospective buyers for his products.
He was able to repeat his success over and over again … which had major marketers fighting to hire him.
But what Brian likes best — and the reason I reached out to him — is teaching others to use his systems in their own lives.
Not Just A Genius — I've Found You A Teacher
"Brian has the most clear, unintimidating style of teaching I've ever encountered, and I've encountered a lot of so-called Internet marketing gurus … If you take Brian's easy-to-follow advice, you will most definitely increase your site's traffic and sales exponentially."
— A. Goldfarb
Chevy Chase, MD
One of the things I immediately liked about Brian is how very different he is from your stereotypical online traffic and list-building "guru."
He doesn't beat you over the head with his achievements — even though they are truly impressive. You won't see him being flashy or arrogant.
Instead, Brian has a humble, straightforward approach to what he does.
He speaks in plain English, teaching advanced list-building concepts in a way that feels like having a regular conversation over dinner with a friend.
As a result, you really learn when you listen to him. He makes it all sound so simple … and even shows you how to make list building easy.
And isn't that the mark of a true master instructor? To make the biggest business challenges seem like child's play?
I certainly think so. That's why I knew no one but Brian would do as a list-building teacher for you.
And I can't tell you how happy I am that he agreed to create a program just for AWAI members …
Your Exclusive, Step-by-Step Guide
To List Building
I asked Brian to use his proven knowledge of list-building tactics to give you a guide packed with reliable list-building skills you can use with any client, in any market, for the rest of your life.
Boy, did he ever deliver the goods!
How to Build Email Lists: The Fastest, Easiest, and Most Profitable Way to Get More Traffic, More Prospects, and More Sales is a relaxed journey from the most basic elements of list building all the way through the advanced nuances of growing profits with customer lists.
He starts at the very beginning, helping you see the value of list building. Yet by the final lesson, he's showing you how to turn yourself into a one-stop shop for clients who need to grow their bottom line.
And he does it all in just 5 hours, 22 minutes, and 55 seconds, divided into seven custom-crafted video training sessions anyone can follow.
Your "Easy Button" For Success
As A List Building Master
When you dive into Brian's AWAI-exclusive program, How to Build Email Lists: The Fastest, Easiest, and Most Profitable Way to Get More Traffic, More Prospects, and More Sales, you'll get skills other online marketers have taken years to learn — all in just a few hours.
By the time you finish this program, you'll be able to:
Build a list in any market, for any client … or for yourself — but more on that in a moment.
Get prospects interested in your client's products and services. Brian will show you how to presell them on an offer so that when you tell them to buy, they hit "Order Now." His tactics will make selling easy and send your marketing response rates soaring.
Make money from email lists. Your clients will be amazed at what you can do with the names they already have, not to mention what you'll accomplish with the new names coming in once you shift your focus to generating profits.
Deliver more traffic where it counts. Brian's got 12 super-effective methods to share with you so you can deliver high-quality traffic on command and feel like a true Internet genius.
Have clients send you fat checks and think of you as an irreplaceable asset. You'll never need to worry about where your next client is coming from again — your existing clients won't let you go!
These skills will make you stand out from other copywriters in the best possible way.
You'll be seen as a savvy marketing professional who can get results, and your clients will start treating you like the precious resource you are to them.
The Easy-To-Handle List Building Lessons
You'll Want To Start Now
I can't emphasize enough how very easy and accessible Brian is making this for AWAI members like you — even if you've never done any kind of list building before.
He's taken everything he knows and divided it up into simple, easy-to-handle modules you can start right away and put into practice in your business immediately.
Here's what you'll be studying:
Module 1: The Power of List Building
Learn the truth about online marketing and see why list building is the #1 most financially valuable skill out there. Brian will even reveal how list building can increase your revenues by up to 10 times!
Module 2: Multiple Streams of Subscribers
The most effective ways to build your email list aren't the most obvious choices. Brian gives you the facts about what works best, what you should do first, and how to leverage multiple channels of marketing to boost all your efforts.
Module 3: List Building Tools of the Trade
You don't need any technical expertise to become a super list builder. With the tools in this lesson, you'll be able to manage email campaigns, landing pages, and other online name-capture tools confidently and in much less time than you think.
Module 4: Powerful Free Reports that Presell Your Offer
The secret of great sales? Planting the seed in your prospect's mind before you ask for the sale. Brian reveals how to do just that with powerful free offers that deliver value and get your prospects primed to buy. He even includes a template you can follow for success every time!
Module 5: Monetizing Your Email Marketing List
Successful list building is an ongoing process … and turning all the names you collect into real cash flow is a special art. Get it right with effective email follow-up campaigns — welcome emails, autoresponders, and conversion messages — so you earn more from every list you touch.
Module 6: Top 12 Ways to Drive Massive Amounts of Traffic
The three types of online traffic aren't all equal. Brian will show you what works best for your market … and give you the 12 methods you'll want to use over and over to get massive amounts of traffic for any project. He'll reveal the fastest, easiest, and most profitable ways you can trust to get results.
Module 7: Monetizing Your List Building Business
It's not just client fees that you'll earn as a list builder … there's major income from other sources you won't want to ignore. Affiliates, consulting services, joint ventures — Brian covers it all and shows you how to set up and optimize each income stream.
By the time you've finished, you'll know how to build email lists and do much, much more with your skills on behalf of your clients. But that's not all you can do with this …
You Can Build Your Own Business, Too!
Everything Brian has to teach you can instantly be put to work helping you with your own personal business dreams.
"I truly believe that the Internet, when properly used and understood, is the most powerful tool available in the history of business, and that the opportunity it presents is unprecedented."
— Brian T. Edmondson
Maybe you have a Money-Making Website you'd like to see bring in more passive income …
A friend or family member who comes to you for expert advice and consulting …
Or perhaps you've always dreamed of starting your own company and building a comfortable income from your own ideas …
What you do building "the list" for your clients transfers 100% into any personal money-making venture you'd like to pursue.
You can absolutely do for yourself what you do for others. The only difference is that you'll catapult to profitability faster since you'll be getting list building help from the best resource around — yourself!
Imagine it for a moment — having the business-building skills to get any idea you have off the ground and to the point where you're making money.
"What's better than a list that you create? Nothing."
— Darcy Juarez
Glazer-Kennedy Inner Circle
You could still do a little client work here and there, if you wanted. But the bulk of your income would come from your own business ventures.
You'd have total control … answer to no one but yourself … and reap all the rewards of your traffic-getting and list-building abilities.
This is the path dozens of marketing legends have already taken, including Brian Clark and Ryan Deiss.
They don't write for anyone but themselves, according to their own personal interests.
And all their considerable success … millions of dollars in revenue, industry-wide recognition, fame … can be traced back to their list-building abilities. This is why you'll want to start building your own skills as quickly as possible.
An Unbeatable Deal
On A Priceless Life Skill
How to Build Email Lists: The Fastest, Easiest, and Most Profitable Way to Get More Traffic, More Prospects, and More Sales with Brian T. Edmondson offers you the chance to take any business — your own, your client's — from zero to profitable growth with smart list-building and email marketing skills.
As I said, it's not strictly a writing skill … but it is a skill that will let you build on your copywriting skills to send an almost unlimited stream of income your way.
I'm talking about consulting fees … sales campaign management fees … regular copywriting fees for any campaign work … royalties … your share of business profits in joint ventures … and all the profits of the businesses you build for yourself.
You can have it all when you know how to build email lists — and once the skills are yours, all of those income streams I just mentioned could flow for the rest of your life.
Which is why I'm so excited to be brining this unique program to you and to be able to offer it to you for only $499. …
Plus — and this is a huge plus — when you order now, you'll also get a very special gift from Brian.
It's an AWAI "Members Only" toolkit crafted specifically for writers like you who may be new to list building … and the art of marketing yourself as a list-building expert.
In this exclusive toolkit you'll get:
Website copy you can quickly and easily modify to add to your personal website — copy that explains the benefits of list building and why you're the best person for the job, encouraging prospective clients to contact you now.
Sample marketing emails you can customize and send to prospective clients advertising your services — your personal marketing campaign will be ready to go in minutes!
The top 10 questions clients have about list building — with answers from Brian so you'll sound like a pro as you communicate with clients and start new business relationships.
A list-building services contract you can use as a model for all your client work — it will be crystal clear what you're doing, the value you're bringing to the relationship, and why you're worth every penny.
All of these resources will have you ready for clients in no time flat — and looking every inch the list-building professional right from the start.
And, everything you receive as a part of our special offer comes with a 100% money-back guarantee …
There's No Risk To You For Trying
As I see it, list building is such an important skill that I don't want you to feel any hesitation about diving right in to this program. That's why I've made everything about this new program 100% risk free.
Sign up for Brian's program today, and you'll have a full year to complete his lessons, use every piece of your exclusive business-building toolkit, cash checks from clients, and build your own business dreams. If you decide along the way — for any reason — that list building isn't for you, simply give us a call to get every penny of your money back.
But to be perfectly honest — I'm not expecting a single call.
Knowing what I do about the power of list building and its potential, I expect to hear nothing but reports of the dramatic difference your new list-building skills are making in your copy career — especially with regards to your income level, your relationships with your clients, and your ability to create personal income streams.
Recognition … Respect … Unlimited Wealth
There isn't a business on earth that wouldn't benefit from more customers. And with your list-building skills, you can give them the one thing they really, really want.
Forget about being "just the writer" or getting treated like a disposable outsourcer. Once you know how to grow their lists, your clients will treat you differently.
You'll be recognized as a valuable talent … treated with respect (and possibly awe). You'll be able to charge whatever you want for your services … or use your skills to quickly grow your own personal ventures from start-up to stable profitability.
It's all possible … and all waiting for you when you get started now.
Call Barb, Pat, Debbie, or Cameron at 1-866-879-2924 or click below to place your order online now for How To Build Email Lists.
To your success,



Rebecca Matter
Co-Managing Partner, AWAI
P.S. A complete "power up" skill-building program for copywriters who want to build lists has never been offered before. And I know once word gets out about our offer, a lot of writers and marketers will be interested. After all, this program has everything you need to be an incredible list-building expert …
Step-by-step tutorials so you can fast-track your way to expert-level abilities and deliver results without a hitch
Examples, case studies, and "swipe and deploy" templates so you look professional from Day 1
The secrets of email monetization, getting massive traffic, and even pricing right to always have all the business you care to do waiting for your attention
Plus, when you order now, Brian's also giving you his "ready now" toolkit for marketing yourself to prospective clients so you look like a pro and command top fees right from the start.
It's an incredible opportunity … so I'd hate for you to miss out! Place your order now and get the exclusive list-building toolkit today.