Meet AWAI-Trained Writer: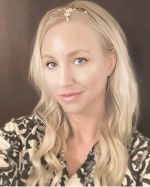 Jessica Spooner
| | |
| --- | --- |
| Location: | Cranford, NJ |
| Professions: | Copywriter, Researcher, Social Media Expert, SEO Expert, Resume Writer, Publicist |
| Specialties: | B-to-B, Fundraising, Health, Self-Help, Web/Internet |
| Website: | www.BeautyAndBirch.com |
Professional Background:

Hello there! I'm an experienced freelance copywriter with a passion for helping businesses thrive. For over the past decade, I have been instrumental in creating brand presence and achieving business goals for numerous clients. My expertise lies in crafting compelling and persuasive copy that resonates with the target audience, driving engagement and conversions.
I am proud to have been recognized as a top copywriter by Copywriting.org, where I was featured after an in-depth interview showcasing my skills and accomplishments in the field. Additionally, I have valuable experience working in-house for Natural Awakenings magazine, which has further honed my abilities and understanding of the health and wellness industry.
My portfolio is diverse, ranging from working with established businesses to collaborating with individuals and small businesses in the health and wellness field. Through my blog writing services, I have successfully helped numerous clients establish their online presence and connect with their audience in a meaningful way.
My process is designed to empower your brand, equipping your business with the essential marketing tools, engaging content, and impactful copy needed to succeed. By collaborating with me, you can expect outstanding results that support your growth, reduce turnover, and set you on a solid path to long-term success and profitability.
Let's have a conversation today about how I can take your brand to new heights and ensure your business flourishes in today's competitive market. Together, we'll create a compelling narrative that captivates your audience and drives results. I look forward to collaborating with you