Meet AWAI-Trained Writer: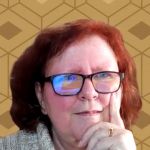 Professional Background:
Pat McGuire has had a very diverse career. She has been a developmental and behavioral pediatrician,a writer, an author of two books, a blogger, an educational speaker, an online course developer, and a podcaster.
She brings all of this knowledge into her writing for consumers and healthcare providers.
Pat McGuire realizes that medical speak is much more complex than everyday speak. To become bilingual in these two areas of speaking, she has devoted herself to learning persuasive copywriting, aiming for the level of writing that is accessible to most readers.
She would love a chance to speak with you to determine if you have a need for a writer who understands how to communicate to readers of various comfort levels of understanding.