Meet AWAI-Trained Writer: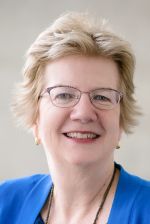 Professional Background:
I'm an experienced writer and editor who creates strategic marketing content for the Architecture/Engineering/Construction industry. I help organizations tell their stories, share knowledge and build their brand with diverse stakeholders. I work with firms throughout the country.
With my extensive background, I have a broad knowledge of A/E/C issues.
I have a lot of respect for A/E/C professionals and value what they do. As a result, professional feel comfortable talking with me. I truly want to understand their projects and how they've improved the lives of communities.
My services include the following:
• Web copy
• Blog posts (also as a ghostwriter)
• Case studies
• Articles for state and national publications
• Press releases and media relations
I'm certified as a professional services marketer and case study specialist.
For more information and samples of my writing, visit my website at www.blaizecommunications.com.