Meet AWAI-Trained Writer: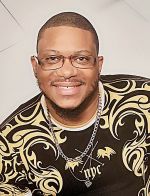 Ramon Matta
| | |
| --- | --- |
| Location: | New York, NY |
| Professions: | Copywriter, SEO Expert, Resume Writer |
| Specialties: | B-to-B, Health, Self-Help, Web/Internet |
| Website: | contentdonewrite.org |
Professional Background:
I Get It! I've Been There.
I'm a fully trained, trauma-informed peer support counselor in New York. I believe that when communicating with audiences in need of or about mental health or substance use treatment, it is critical to use people-first, recovery-focused language. That is why I aim to write with purpose, meaning, and passion consistently. With mental illness and addiction affecting the lives of millions every day, I am sensitive to issues of stigma and discrimination they face. I aspire for my writing to be both informative and accessible.
An insatiable thirst for knowledge and a never-ending thirst to learn.
Intrinsically motivated, I always strive to meet deadlines and have no problem following explicit content briefs. With certifications in SEO, keyword research, content marketing, and high-level training to perform on-page SEO audits, I'm a content marketer, consultant, and marketing guru packaged nicely within a near decade-spanning career.