Meet AWAI-Trained Writer: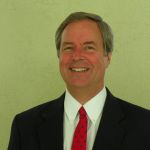 Professional Background:
I am a B2B Content Writer for Professional Services Firms. After 30+ years in professional services, I:
-Understand addressing client needs and
resolving their problems.
-Know about the demands on your time.
-Appreciate the challenges and frustration you experience marketing your services.
Your marketing content will expand and strengthen your professional presence in the eyes of current and future clients. I wrote articles, case studies, emails, press releases, web pages, audio and video pieces, and other firm content.
My website consistently appeared on page 1 or 2 of relevant Google keyword searches for over 10 years.
If you are seeking to:
-Gain market exposure
-Enhance your competitive position
-Distinguish yourself from other firms
-Attract new clients
We need to talk:
Carl Taylor
Phone: 214 288-7580
Email: carl@taylormadecopywriting.com
My clients and colleagues find me easy to work with, professional, reliable, personable, timely, and client-focused.