Meet AWAI-Trained Writer: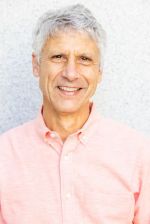 Keith Nickolaus
| | |
| --- | --- |
| Location: | Berkeley, CA |
| Professions: | Copywriter, Researcher, Grant Writer |
| Specialties: | B-to-B, Fundraising, Web/Internet |
| Website: | www.edprocommunications.com |
Professional Background:
I am a published academic writer with a Ph.D. in Comparative Literature from the University of California at Berkeley.
After working in the K12 education field for 15 years as a teacher, curriculum specialist, and school administrator, I trained with AWAI for three years ( (Six Figure...Building B2B Websites...Website Audits...B2B Copywriting...Grant Writing...Fundraising...White Papers...High-Impact Emails...Blog Writing Pro...). In 2020, I started EdPro Communications with a focus on B2B content marketing and nonprofit grant proposal writing informed by my AWAI training and 15 years of insights from my work in K12 education.
My goal is to provide my clients with high-quality, flexible, on-demand writing services. This formula is proving successful so far, as nearly all of my clients have retained my services for additional projects.
I have written over 100 higher education articles, revamped the content for the website of an international NGO, and I have submitted numerous foundation grants and several state and federal nonprofit and small business development grants.
I am seeking to focus more on B2B Content Marketing in the K12 education sector in the future, and have just completed a special research-rich report on EdTech Marketing in the K12 Sector.
Since launching EdPro Communications in September of 2020, most of my initial clients have come back requesting more services, including three clients retaining my services month-to-month.
I am excited about leveraging my academic writing and K12 professional experience and research interests, along with my ongoing professional development in content marketing best practices, to provide future nonprofit clients with more winning grant proposals and provide future B2B clients, especially those in the K12 education sector, with compelling and authoritative white papers, case studies, articles, and blog posts!