Meet AWAI-Trained Writer: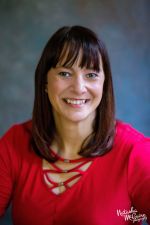 Margaret Peterson
| | |
| --- | --- |
| Location: | St Louis, MO |
| Professions: | Copywriter, SEO Expert |
| Specialties: | B-to-B, Web/Internet |
| Website: | maggieswritingservice.com |
Professional Background:
You need your website to work harder for you and are looking for an expert who can look at it and see what's wrong. You want a writer who can help you fix it. I have a clear, analytical style that can help make your website work harder for you.
A site audit is a great choice if you don't know why your website isn't working harder for you. This helps you find what changes can help you the most.
You may need fresh web content to stay up with new trends and personalized to your target audience. Companies that publish posts regularly and often have up to 3x's as much traffic.
Case studies highlight how your customers receive help from working with you. These stories help close sales because your customers see how you help.
Similarly, white papers show your new, complex products or services. They help gain leads and move them through the sales funnel.
These are just a few types of content that help make your website work harder for you. I can help you find what can help you the most.
My specialty is web writing services for companies in the human resource industry. With over 20 years of human resource and management experience and an SPHR, I am uniquely qualified to help.
I also have experience in finance, small businesses, start-ups, leadership training and development, and the military.
My hobbies include dogs, personal nutrition, health & fitness, and aromatherapy. You may find my research and experience in these areas helpful too.
As an avid learner, I continually find myself drawn to learn. This means you benefit from all the research into new ideas and hidden gems. I get really excited about helping you share new information with your customers.
Interested in help creating fresh web content, case studies, white papers, and more?
Email me at Maggie@MaggiesWritingService.com or call me at 314-243-1517.
Let's see if we are the right fit for building your business.