Meet AWAI-Trained Writer: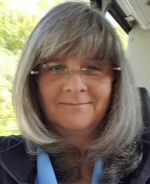 Daphne Davis
| | |
| --- | --- |
| Location: | Indianapolis, IN |
| Professions: | Copywriter |
| Specialties: | B-to-B, Christian, Health, Web/Internet |
Professional Background:
My specialization is Technical Documentation. From facilitator guides, user guides, training materials, job aids, tech tips, to articles, I am quite skilled at converting highly technical processes and information into documents and materials that inform and engage to make it easy for the user to understand, while building trust and brand loyalty.
Impeccable attention to detail, excellent grammar/spelling/proofreading skill, thorough investigative research abilities, superb project management skills, and unparalleled ability to communicate with all manner of personalities are required to accomplish my copywriting feats.
A dedicated professional, I have extensive experience and proven talent for communicating and collaborating with all manner of company and customer team members involved in a project to create quality products for my stakeholders. I am extremely cheerful and treat all with respect and courtesy which enables me to effectively work with a wide variety of personalities and work styles.
I appreciate all feedback and opportunities to further edit, collaborate, and improve my work. I am in the business of finding solutions and do not get distracted by negative or inappropriate communicators, agents, or obstacles.
I have created the documents and materials for and conducted countless instructor-led training classes, webinars and e-learning courses. I have created countless eLearning courses.
I am proven at working with tight deadlines and creating or following style guidelines.
I have many talents. Give me a call to discuss further and determine if we are a good fit for each other.
SKILLS
• Delighting Customers and Stakeholders
• Copywriting—Technical Documents, Training Materials, Articles, Job Aids, Tech Tips
• Instructional Design—Training Classes, Materials
• Conducting Training—Classroom, Virtual
• Public Speaking—Seminars, Training Classes
• Excellent Team Member or Solo Worker—Leading/Managing, Mentoring
• Consulting Skills
• Proficient Project Management
• Grammar/Spelling/Proofreading
• Incredibly Quick Technology Adoption
• Harvest Laboratory Information System—Installation, Subject Matter Expert, Training
• Medical Laboratory Technologist, MLT(ASCP)
SPECIALTIES
• Technical Documents
• Training Materials
• Articles
NICHES
• Health
• Technology
• Laboratory
TOOL PROFICIENCIES
• Technology/Internet
• Microsoft Office
• LeaderGuide Pro
• Articulate 360
• Zoom/WebEx