Meet AWAI-Trained Writer: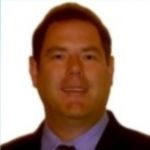 Professional Background:
Keeping up the demand for persuasive marketing copy driving you crazy?
GEAR-JAMMIN', DOUBLE-CLUTCHIN', TRUCKER HELPS YOU GENERATE MORE LEADS…MORE SALES.
Finding good copywriters is difficult.
So, you scour job boards hoping you can find someone -- anyone -- who can write the material you need.
That's me. I'll deliver materials that will generate leads and increase sales, right to your loading dock, on-time, and on-budget (actually, it'll be a Word document, sent as an email attachment, but you get my drift).
Hi, call me "Ray." I've driven "big rigs" hundreds of thousands of miles across continental North America.
Also, I worked as an EMT/Firefighter and even sold stocks and options for a penny-stock brokerage company.
But, can I make good on my promise?
As an AWAI Verified copywriter trained in the latest direct response methods, you can rest assured that I will produce the copy that will increase your sales.
Call me at (850) 816-0246 or email me at raymcgee01@gmail.com