Meet AWAI-Trained Writer: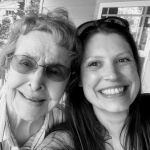 Hayley Puhn
| | |
| --- | --- |
| Location: | Seattle, WA |
| Professions: | Copywriter |
| Specialties: | B-to-B, Self-Help, Web/Internet |
Professional Background:
Hi, here we are, if I'm blessed, you are reading my profile and this is where I should represent myself well at all cost. Highlight all my past achievements and convince you of my confidence and strong self worth. And of course show a smiling picture so you can get a glimpse of how happy I looked at that moment. Yes this is where its encouraged to boast about how great I am. The problem is, it feels weird and unnatural, to take a beautiful account of my past when my past has nothing to do with where I want to be going now. Sure did I do a lot of writing in my past careers? Yes, but NOW is the first time I've prepared to set up shop for being a content creator. Why? Because I believe I have the skill set and accepting projects will ever sharpen a skill that is my responsibility to cultivate. I am accepting projects because I ever want to increase my abilities to communicate well for many reasons. I also believe we will have fun working together, as long as I do my marketing right.