Meet AWAI-Trained Writer: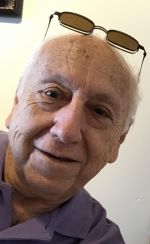 Professional Background:
Copywriting In Wine And Food Industry
Dedication to copywriting and helping people and entities succeed is my passion. I have started this new full-time career now that I have retired. This is not to say that I am just learning how to write and sell. Since starting, I have already helped a real estate agency with a mailer that sold a $1,430,000 townhome in Austin after it being on the market for 6 months. My skills include Web Copywriting, Sales Emails, and Letters. I have a vast international experience in Wine and Food. As such I am dedicating most of my efforts in B2B/B2C, Web Copywriting, and direct sales correspondence in these two fields
Early Beginnings
Even though a young entity, the need to communicate, to enlighten, and to convince started over 50+ years ago. It all took birth in my French Composition High School class, where I earned a spot in the top 3 in writing essays. But work did not stop me from writing.
Upon graduating from University with a Bachelor of Science degree in Mechanical Engineering, I honed my writing skills in producing project letters and successful proposals as part of my Project Management career with one of the top international engineering and construction company in the world. This career took me throughout the world where I lived for an average of 2 years in each of 9 different countries.
My International Adventures
These assignments and travels took me from deserts to civilized countries. It also afforded me and my wife to vacation in over 70 countries covering all continents except So. America and Antarctica. That is when I acquired a love for traveling, the exotic, the successful haggling, and the mundane. And, more importantly, my love and international experience in wines and food.