Meet AWAI-Trained Writer: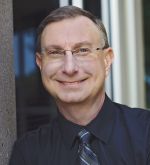 Professional Background:
Hi, my name is Stephen Wertzbaugher. I create compelling customer success stories used to attract new customers and drive sales.
Why stories?
Stories help us remember. Make us feel safe. Build credibility. Inspire us to act. Stories are the most powerful force in our lives.
Here's how I can help.
Word-of-Success Advocate. Like the Game of Thrones, your best customer success stories deserve their own series. Give it to them. I can show you how.
I speak geek. I make tech easy to read. Easy to understand. Always interesting and thoughtful. Never boring.
You're my passion. Purposeful. Persistent. Passionate. My goal for your business? Use your best customer stories to transform strangers into fans.
I eat words and bleed stories. Like movie trailers, stories of your customer's successes build excitement for the solutions you provide.
I love awesome conversations. People at ease share intimate details. Intimate details create awesome stories. Awesome stories turn people into fans.