Meet AWAI-Trained Writer: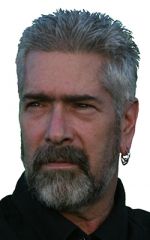 Madison James
| | |
| --- | --- |
| Location: | Dallas, TX |
| Professions: | Copywriter, Graphic Designer, SEO Expert, Travel Writer |
| Specialties: | B-to-B, Catalog, Web/Internet |
| Website: | webwriterassociates.com |
Professional Background:
Hello,
I began creating database management routines for several companies I was involved in, in 1987, using an old flat file program called Nutshell. In 1993 I began looking for a more robust platform and opted for working with Microsoft, first with Access on a desktop client based platform before becoming proficient with SQL Server during an Internet web site project for Fleischmann's Yeast in 1998, and an Intranet project for Anheuser Busch in 2000.
I was a database developer and IT Director for a small company in the Midwest from 1999 until in 2011, I left to pursue freelance writing.
I still offer my expertise in Microsoft SQL Server and e-commerce development thru a company I co-founded and still manage called Web Writer Associates, while pursuing my interests in photography and web content marketing.
In the last couple of years I've also added Social Media Management to my skill set.
You can find my complete BIO on my website listed above.