Meet AWAI-Trained Writer: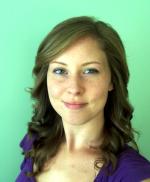 Professional Background:
In the past I have been a manager as well as a stylist. From those occupations I have strengthened my organization, cooperation, creativity, and communication.
I have had several experiences with younger people who either didn't know God, or struggled with their faith in Him. I've helped bring a few to Christ as a result of getting to know them better.
As a writer, I can combine all of my skills and personal experiences to bring you better copy.
I'm a copywriter serving the Christian market and dedicated to the reaching the younger generation. Feel free to check out my website.