Meet AWAI-Trained Writer: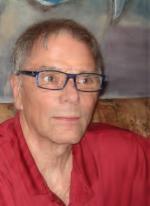 Andre Pilon
| | |
| --- | --- |
| Location: | Montreal, Canada |
| Professions: | Copywriter |
| Specialties: | B-to-B, Self-Help |
Professional Background:
It all started with a technical background and experience, but 'talking' to machines has it's limitations.
There was an obvious lack of conversation. Enter practices, training and oral presentations to a wide array of audiences.
The speeches, presentations needed better structure and writing training seemed the next logical step.
AWAI Accelerated training for copywriting appeared unexpectedly on my radar and I signed up immediately. My communication quest was being addressed; I fell in love with ways to still better express thoughts.
What if someone would also benefit from that?
My business skills developed through a specific need: sharing this with specific clients.
These clients excel in Self-Development, a long-standing interest pole.
To which I add renewable energies, to sustain life in the long-term.
I offer both oral and written communication skills. Ready to serve.