Meet AWAI-Trained Writer: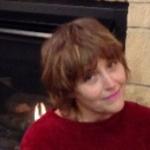 Professional Background:
I write engaging stories that inspire donors to take action and boost non profit fundraising revenues.
I learned and practiced the art of writing powerful, persuasive copy through the first-class copywriters of American Writers and Artists, Inc., and am an active member of the Professional Writers Association.
I can write copy - for virtually anyone, for any purpose- that connects emotionally with readers … but during my studies of writing copy specifically for nonprofits and fundraising, I discovered something important about myself:
Nonprofits consider me a "dream donor"- not only do I donate money monthly, I donate to more than one charity.
I've volunteered at certain nonprofits over the years. I largely helped by writing, printing, and emailing or mailing items for ongoing programs.
Because of my volunteer experience, I understand client confidentiality and tight budgets - and the many hats the paid staff must wear each day.
Tell their story... and change their world.