Meet AWAI-Trained Writer: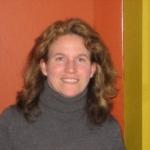 Professional Background:
15+ year background in copywriting for small-medium sized businesses, in areas including retail, website, professional services, and agency work.
After writing for well-known TV and infomercial products like the ShamWow and Ginsu Knife, I now write website copy based on million-dollar infomercial selling secrets. I specialize in writing for businesses that need their site to (finally) start generating solid profits.
As a writer and sales trainer, my strength is keying into the benefits most compelling to your market and connecting those benefits to concrete results.
My background and training have been instrumental in helping me to understand and "get into" the mind of the prospect – their needs,desires, fears; in short, I get to the heart of what keeps them up and night, and write copy that promises the solutions they crave.
I've written copy for a variety of industries, but now focus most of my energy on writing SEO-friendly website content, blogs, and email campaigns.