Meet AWAI-Trained Writer: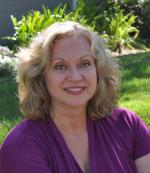 Professional Background:
Evolve Marketing Solutions
Alternative and natural health copywriting: landing pages, direct mail packages, online content, social media, email campaigns, and consulting.
I'm an alternative health industry copywriter and consultant with over 20 years of experience in writing and marketing communications.
I have worked as a Certified Vegan Lifestyle Coach & Educator (CVLCE), and I managed my own business as a massage therapist for several years. I also founded and led a non-profit arts organization for 12 years.
"Colette Rice is a master wordsmith, gifted at presenting your message and honoring your style. She is also thorough, punctual, fastidious down to the last comma, and if she had feathers, you'd never see them ruffled."
--- Victoria Moran, Author, Living a Charmed Life and Fit From Within
Visit www.evolvemarketingsolutions.com to learn about my Spiral of Success marketing model:
-Attract
-Engage
-Persuade
-Expand
Phone (916) 844-9472
Email: Colette@evolve-ms.com